The Godzilla: King Of The Monsters Actor You Didn't Know Stars In Solar Opposites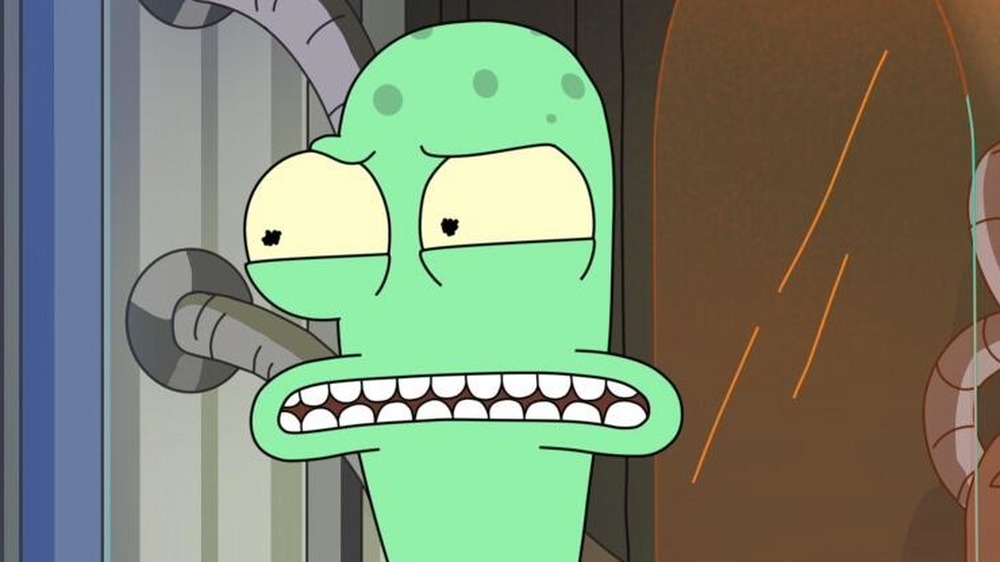 Hulu
Everyone knows what the main attraction of a monster movie is: action. Audiences don't pack into theaters to watch actors talk about the likes of Godzilla or King Kong — they want to see some knock-down-drag-out behemoth brawls. That being said, a talented actor can make the scenes between the action much more entertaining.
Whether or not actor Thomas Middleditch pulls this off with his performance in Godzilla: King of the Monsters is a matter of opinion. His character, Sam Coleman, is the awkward head of technology at the cryptozoological organization Monarch. He's one of the movie's major sources of comic relief, and, while fans on Reddit seem split on his effectiveness, at least Sam doesn't do the disservice of overshadowing the monsters.
This is far from Middedlitch's first role, however. He was one of the lead characters on HBO's hit Silicon Valley, had a small role in The Wolf of Wall Street, and lent his voice to Kong: Skull Island. Now, in his latest project, he flexes those voice acting skills and comedic chops once again.
Who is Thomas Middleditch in Solar Opposites?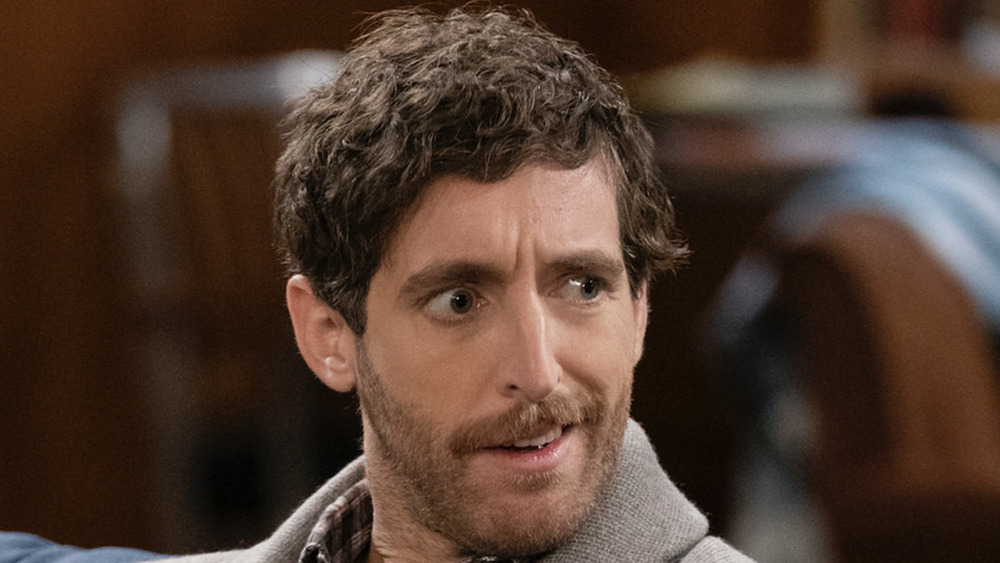 CBS
In 2020, Thomas Middleditch landed one of the lead roles on Solar Opposites, the latest series from Rick & Morty creator Justin Roiland. He stars alongside Roiland's Korvo as Terry, a member of a group of aliens that travels to Earth after their home planet is destroyed. Terry is a stark contrast to his counterpart, Korvo, in that he's a blind optimist. Despite the fact that their mission is to destroy Earth, Terry doesn't mind many of the planet's quirks and even enjoys earthling activities.
Solar Opposites has garnered pretty positive reviews from critics thus far, with a 92 percent average on Rotten Tomatoes, and season 2 is debuting on Hulu in March 2021, per SyFy Wire. But the comparisons to Rick & Morty are inevitable — and not always favorable. "When the over-the-top visuals combine with the most biting of Solar Opposites' meta-humor, the show can be just as entertaining as a good episode of Rick & Morty," according to Polygon. "But the writing for the main plot doesn't have the sharpness or focus to rise to the level of a great episode of the Adult Swim show." Here's hoping Solar Opposites comes into its own in season 2.