This Is How Some Fans Feel About Amber Heard In The Snyder Cut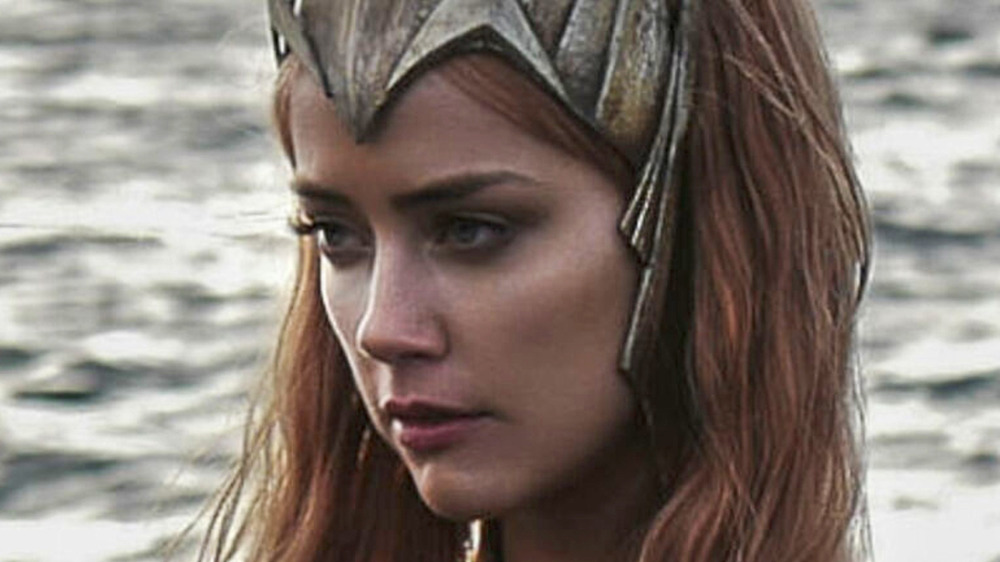 Warner Bros./DC Entertainment
Zack Snyder's Justice League is big, dark, and proud movie with scores of carefully created Easter eggs, as well as an ending that teases the arrival of Martian Manhunter (Harry Lennix), Darkseid's (Ray Porter) full-scale attack on Earth, and a larger storyline in the dark "Knightmare" future in which Superman has gone bad. In other words, the movie gives the fans who have campaigned for the release of the Snyder Cut everything they could have asked for, and then some. Nevertheless, it appears that some viewers have now found a perceived blemish among the four-hour movie's many events and characters: Aquaman's (Jason Momoa) companion, the Atlantean princess Mera — or rather, actress Amber Heard.
Heard's Mera doesn't play too big of a role in the grand scheme of the movie, but she's certainly an active player in the universe — and the Knightmare ending even leaves her with the legendary Trident of Atlan, as well as a cool quest to kill that particular timeline's evil Superman. However, not everyone has been happy to see her. Let's take a look at how some fans feel about Amber Heard in Zack Snyder's Justice League. 
Some fans aren't happy about Amber Heard returning as Mera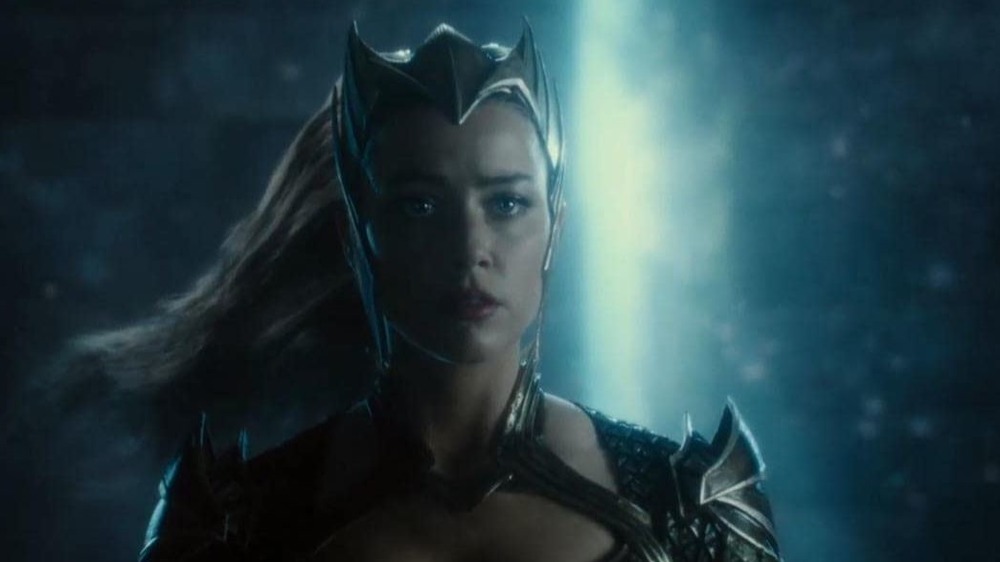 Warner Bros./DC Entertainment
In 2017, Heard and actor Johnny Depp got divorced, and as the BBC reported at the time, Heard made allegations of domestic abuse against Depp. The BBC also reports that he has made similar allegations against her — and according to Deadline, the legal battles between Heard and Depp won't be solved in a while. 
In November 2020, Deadline reported that Warner Bros. had asked Depp to depart his role as the villainous Gellert Grindelwald in the Fantastic Beasts franchise, and that the role was recast with Mads Mikkelsen. This happened after Depp had lost a libel case against a British tabloid that had painted him in a negative light, and prompted Depp's fans to create an online petition to remove Amber Heard from the role of Mera in Aquaman 2 (via Deadline). Because of all this, some viewers have been disappointed to see Heard in the Snyder Cut. "Seeing Amber Heard in this Justice League is just wrong. How does she still have a job and Johnny Depp is all but castigated in Hollywood," user @adebayoclem tweeted. "I was thoroughly impressed with Justice League, but I also believe that Johnny Depp deserves justice," @liamnaval opined. "Amber Heard should not have been invited back."
Others didn't explicitly mention Depp, but still complained about seeing Heard in the movie. "Forgot Amber Heard was in Justice League, damn! Was hoping Snyder would have cut her right out," @ThemeanDoubleD exclaimed. "The worst part of Justice League was Amber Heard being in it," @joceydupas tweeted.
Some fans said they've even gone so far as to boycott the Snyder Cut entirely. "Would've loved to watch the Snyder's cut of Justice League but not with Amber Heard in it, no thanks," user @raianalt wrote. 
Other fans are happy to see Amber Heard return as Mera, though they're confused by her accent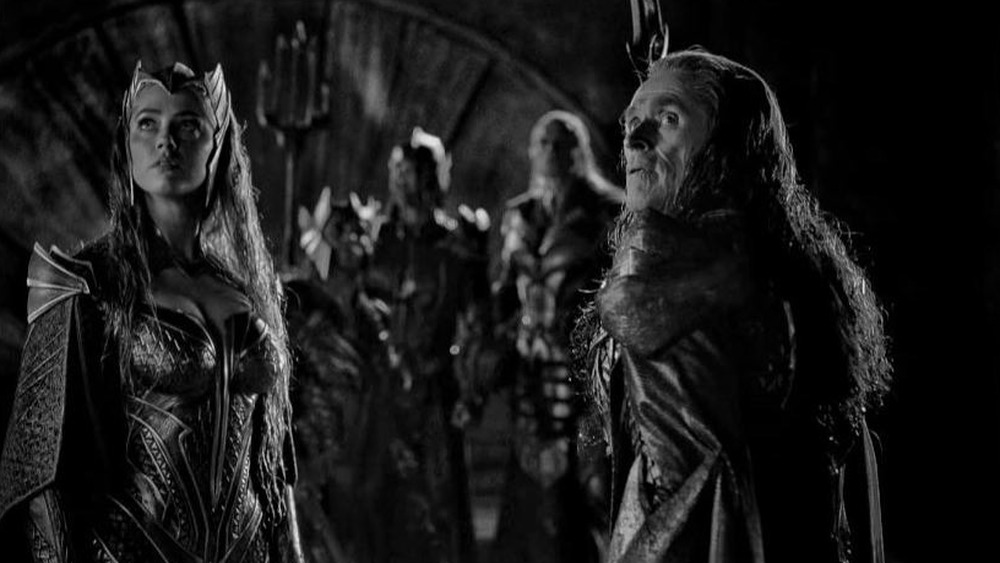 Warner Bros./DC Entertainment
Though several fans have been vocal about their disapproval of Heard being in Zack Snyder's Justice League, the actress also has her proponents who think she excels in the role. "Watching Justice League again, whew Amber Heard is soo damn beautiful and talented," user @kennythashark tweeted, complete with multiple heart-eyed emojis. User @fxllxnalixn went even further with their praise. "Amber heard is Mera. She is great in the role and I don't see anybody else taking her place & be greater than her in the role." they wrote. Mera's epic fight scene against Steppenwolf (Ciarán Hinds) also draws praise. "Never forget that Princess Mera took on Steppenwolf by herself and managed to hurt him more than any other Amazons or Atlateans before her," @Lady_Le_Fay pointed out.
Other fans still have steered well clear of the pro- or anti-Heard game, but they have pointed out a particular oddity in her portrayal of Mera in the Snyder Cut. Some viewers have noticed that the vaguely British accent that Heard uses for the character in Zack Snyder's Justice League is strange, especially since it isn't present in Aquaman. "Does anyone know why Amber Heard has an American accent in Aquaman and an English one in Justice League? How did this happen?" user @bmrow tweeted. "Amber Heard filming Justice League: 'So what accent should I use? Stereotypical British? American? Dick van Dyke in Mary Poppins? Australian?' Zack Snyder: 'Yes'," @pansamwise joked about this curious creative choice. 
Zack Snyder's Justice League is now available for streaming on HBO Max.