The Huge Wrestling Cameo You Forgot About On That '70s Show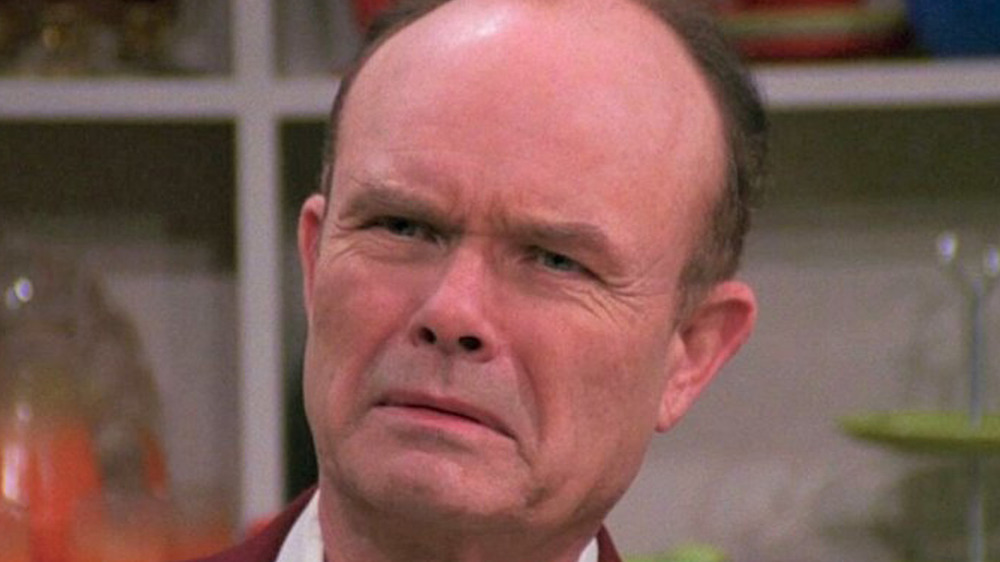 FOX
That '70s Show was TV comfort for almost as long as the decade it depicted. From 1998 to 2006, the show acted as a nostalgia sink for Gen X-ers remembering their childhood, as well as a primer on a bygone era for kids growing up in the late nineties and early 2000s. It's worth nothing that seventies throwbacks were huge in that era, even outside of the show — between flared jeans, Austin Powers going disco on Goldmember, and Dazed and Confused ushering in a new generation of stoner rock enthusiasts — but That '70s Show was perhaps the most prominent example.
That '70s Show had a panoply of guest stars over its eight seasons. Tommy Chong was a recurring cast member. Joseph Gordon Levitt broke boundaries as a gay friend of Eric (Topher Grace) who wanted to be more than friends. Betty White went against type as the mother of Kitty Foreman (Debra Jo Rupp). But one major guest appearance, by a wrestling star who has only gotten bigger and bigger in the years since, also used his guest spot to pay tribute to his also iconic father.
Dwayne Johnson played his own dad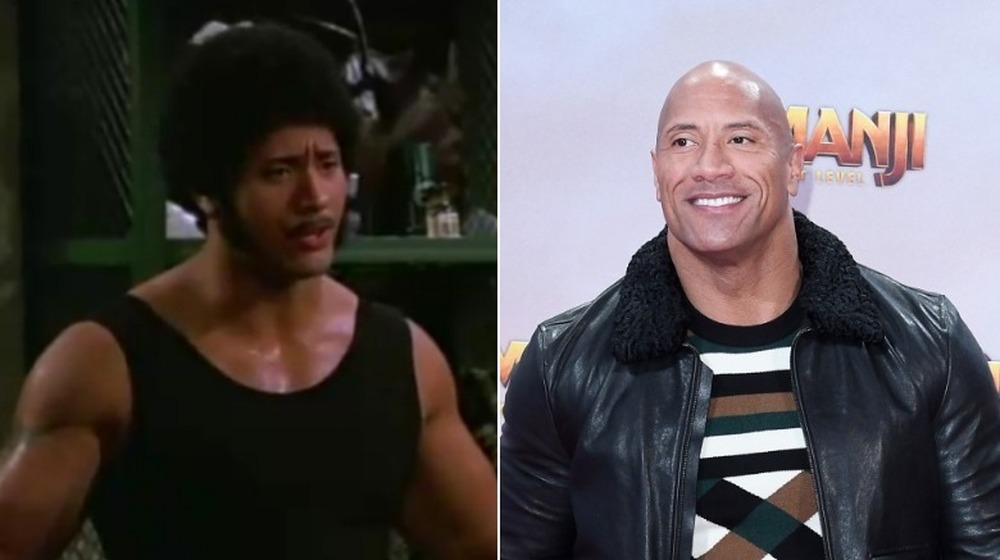 FOX/Matthias Nareyek for Getty
Back when he was more famously known as The Rock, Dwayne Johnson guest starred in a first season episode of That '70s Show titled, appropriately enough, "That Wrestling Show." In the episode, the gang goes to a pro wrestling match. Red Foreman (Kurtwood Smith) turns out to be almost as cruel to professional wrestlers as he is to his own son, and while everyone is at the match, he runs into Dwayne Johnson, who is playing the WWF legend Rocky Johnson — a man that, in real life, was his father.
Red proceeds to badger Rocky for an autograph for his son, which in turn prompts Rocky to praise his own son (who is, of course, Dwayne Johnson himself). "That's really nice. Bringing your kid to a wrestling match. You know, I've got a son," he tells Red. "And one day, he's gonna become the most electrifying man in sports entertainment." 
In real life, that is precisely what happened. The Rock eventually left wrestling to star in films like The Scorpion King, Hobbes & Shaw, and Moana, and has now become one of the biggest celebrities on the planet, even among those who have never watched a wrestling match.
The WWF of Rocky Johnson's career was very different than the WWE that The Rock would leave, years later. That '70s Show portrays that grittier era, before the medium became regularly televised on cable. Other wrestlers pay tribute to that era by guesting in "That Wrestling Show." Promoter Ken Shamrock guest stars, and the Hardy Boyz provide a brief cameo. Altogether, it's a fitting tribute to another time.