Why Josh Valentine From Godzilla Vs. Kong Looks So Familiar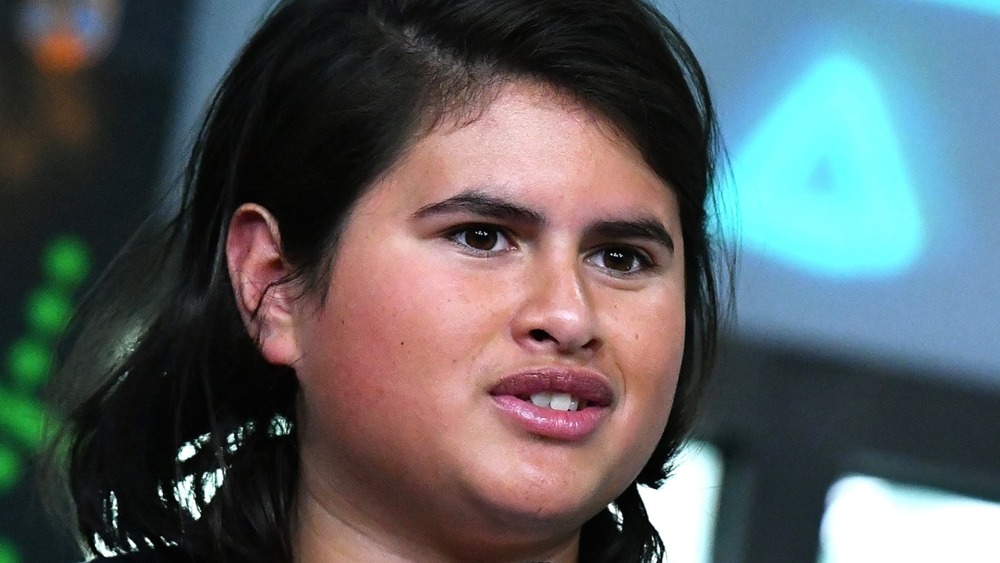 Slaven Vlasic/Getty Images
If you click a link and buy a product or service from a merchant, we may be paid an affiliate commission.
Cinematic universes are all the rage these days and have become a major source of exposure and revenue for major film studios. Arguably the most profitable and well-known of the bunch is the Marvel Cinematic Universe, which helped popularize the concept so many have adopted today. While some haven't panned out as hoped, such as Universal's classic monster-centric Dark Universe, others have found resounding success on all fronts. A prime example of the latter is the MonsterVerse, an interconnected franchise that brings kaiju monsters of all shapes and sizes to the big screen to do battle with one another.
This series kicked off in 2014 with director Gareth Edwards' Godzilla reboot, followed by its 2017 prequel from Jordan Vogt-Roberts, Kong: Skull Island. Both met great box office returns and critical receptions, leading Godzilla: King of the Monsters to premiere in 2019 and set up Godzilla vs. Kong. Fans eagerly await the clash of this century's HBO Max debut on March 31, 2021, with many placing bets on who will come out on top. However, few have given much thought to the poor cast of humans who will have to pay for their gigantic duel.
Despite being trapped in the shadow of their massive costars, the human casts in each MonsterVerse installment haven't disappointed. Names like Bryan Cranston, Brie Larson, Millie Bobby Brown, and more have lent their talents to the series to great effect. Godzilla vs. Kong seems to be no exception, including the likes of Alexander Skarsgård, Brian Tyree Henry, and Julian Dennison, who plays social outcast, Josh Valentine. Here's where you've likely seen the young actor before.
Julian Dennison's career dates back to the early 2010s
Piki Films
Born and raised in Wellington, New Zealand, Julian Dennison has been honing his skills in front of the camera for some time now. He landed his first cinematic role in 2013's Shopping, taking on the part of Solomon, one of the two brothers the film focuses on. From there, he signed on to play Kevin in the 2014 production Paper Planes and really kicked his career into high gear with a spot in 2016's Hunt For the Wilderpeople.
Director Taika Waititi's feature became a favorite on the film festival circuit and earned the status of the highest-grossing New Zealand movie in history. Of course, none of this would've been possible without Dennison's turn as Ricky Baker — a troubled youth who bonds with his adoptive "uncle" Hec (Sam Neill) during their time in the New Zealand Bush. This remains a standout performance for Dennison, who followed it up with a smaller part in Chronesthesia that same year.
The remainder of 2016 through to 2018 saw Dennison appear in a couple of video shorts, Summer Wonderland and Find Your Aussie Magic. Though it may have seemed his career was losing steam, the best was yet to come.
Deadpool 2 put Julian Dennison on the map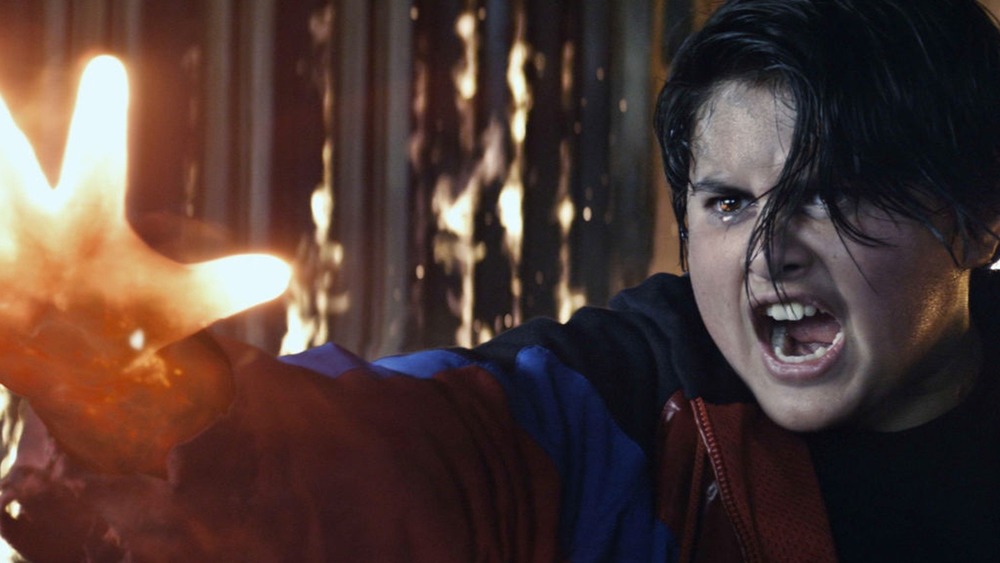 20th Century Studios
2016 launched Marvel Comics mainstay Deadpool's own solo series of movies, and the inaugural installment proved a massive win for the now-defunct 20th Century Fox. Naturally, it took no time at all for sequel talks to arise, eventually leading to Deadpool 2's arrival in the spring of 2018. To enhance the second film, a host of new characters — ranging from Josh Brolin's Cable to Zazie Beetz's Domino — joined the cast list. Alongside these newcomers was Julian Dennison as the angsty mutant Russell Collins, better known by his alter-ego, Firefist.
Considering the massive popularity of the superhero genre and the Deadpool franchise, specifically, Dennison's time as Firefist legitimized him as a rising star in Hollywood. Whether or not he'll be able to return to the role in the MCU's Deadpool 3 remains to be seen, but he has kept busy all the same. He has since appeared in two TV programs, those being Aroha Bridge and The Strange Chores, in addition to Netflix's The Christmas Chronicles: Part Two from 2020. 
The sky is the limit for Julian Dennison, and it's safe to assume audiences will see much more of him in the coming years, long after his appearance in Godzilla vs. Kong.