The Deleted Scene That Solves This Meredith Mystery From The Office Season 5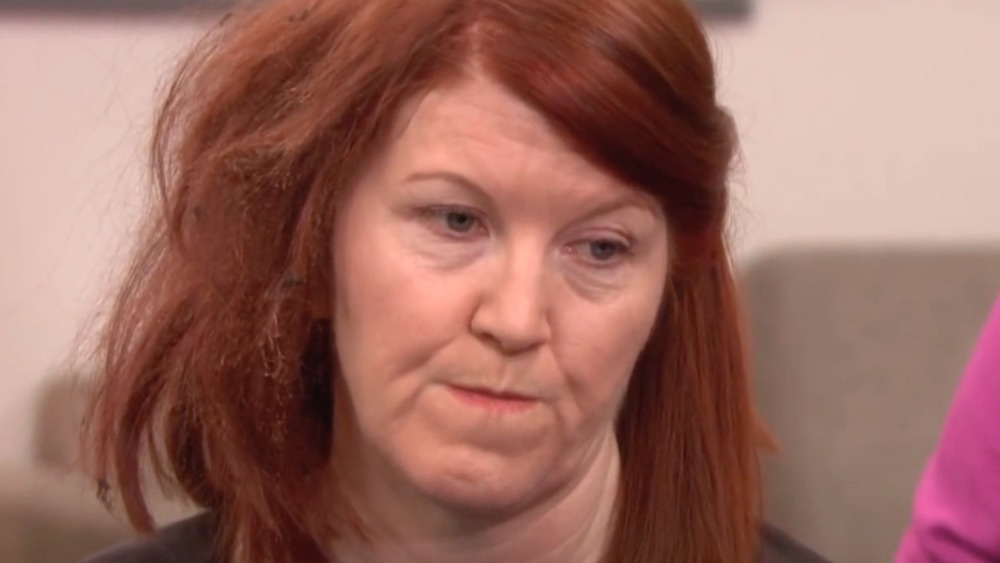 NBC
The Office is regarded as one of the greatest television sitcoms of all time, with well-rounded episodes and nine seasons that explore a beginning, middle, and end for all of its sundry characters. The series' supporting cast was always just as important as its leads, and it's hard to imagine the show without the likes of Kevin Malone (Brian Baumgartner), Stanley Hudson (Leslie David Baker), and Creed Bratton (Creed Bratton), to name a few.
One supporting character who always delivered the laughs was Kate Flannery's Meredith Palmer, one of the longest-lived members of the Dunder Mifflin Scranton team. Meredith was one of the only characters without a clear title at Dunder Mifflin, but we do know she had something to do with supplier relations. Her exact title remains a mystery to this day, but there was one bigger mystery surrounding the character in season 5 that fans still can't get over.
It's been a question since the episode debuted in September 2008, and it looks like we'll finally get our answer soon.
What happened to Meredith's face in season 5, episode 1?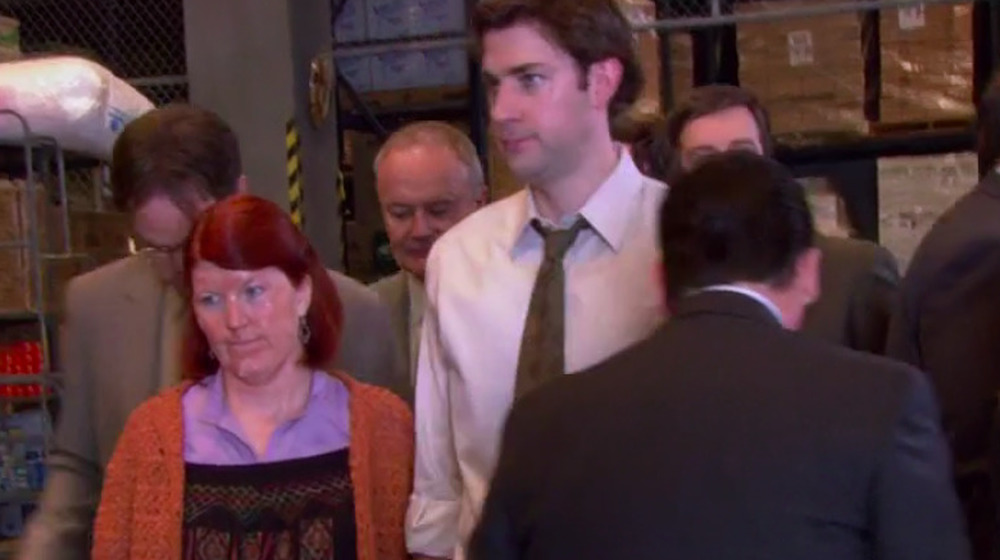 NBC
In the first episode of season 5 — "Weight Loss Part 1" — Meredith can be seen standing on the giant warehouse scale with the rest of Dunder Mifflin's employees as they weigh-in for a company-wide competition. The camera mostly stays on Michael Scott (Steve Carrell) as he positions himself next to Holly Flax (Amy Ryan), but it pans to the rest of the gang briefly as they celebrate the reveal that they've lost a collective 31 pounds. This is when we see Meredith. She's only on screen for a brief moment, but the image lasts a lifetime. Her face is completely covered in an angry, red rash, and we are never given an explanation as to why.
Given it was Meredith with the horrible rash, you have to assume there is some hilarious — and likely very messed up — story behind it that we were never treated to. Fortunately for Office fans everywhere, Kate Flannery revealed in an interview with CinemaBlend that a deleted scene explaining what happened to her character's face in season 5, episode 1 will finally be revealed.
Flannery said she was excited to "finally put that to bed," in regards to the ongoing mystery, but fans will have to wait a little bit longer for their answer. The deleted scene will be revealed on Peacock in one of its The Office superfan episodes. At the time of this writing, only season 3 episodes of the office have been given this "superfan" treatment, which involves the release of extended cuts that run around five to seven minutes longer than the original. Season 4 will drop its superfan cuts next, with season 5 to follow — finally solving the biggest Office mystery of all!