The Small Town Sitcom Hidden Gem You Can Binge On Hulu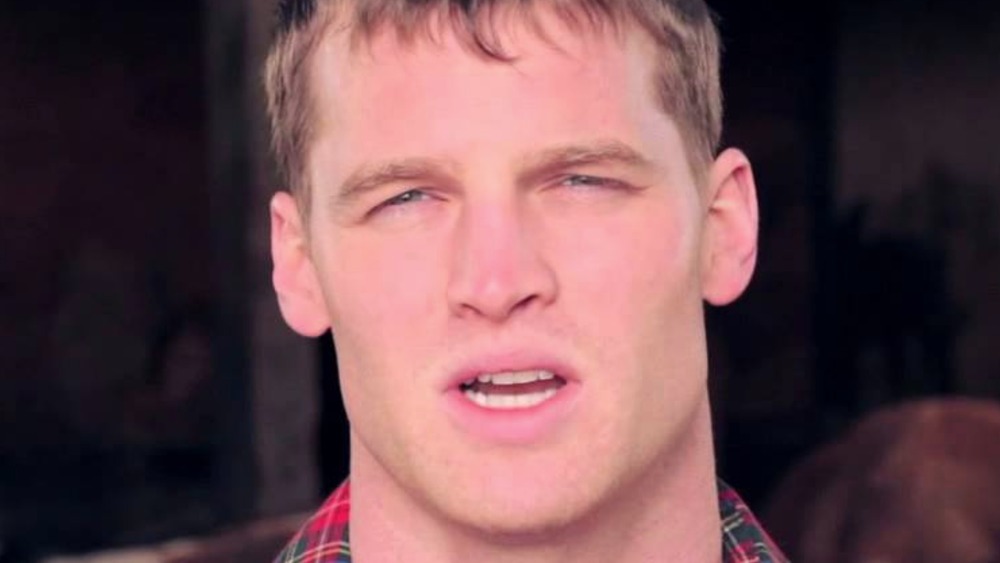 WildBrain
Those who haven't already really need to check out Hulu's hidden sitcom gem, Letterkenny. It's far from the average TV show, with a unique setting and style of comedy that makes it worthy of anyone's passing interest, if not their watchlist.
The show originally began as a popular series of web shorts entitled Letterkenny Problems, wherein characters share the day-to-day troubles of living in a small, rural Canadian town. According to Vox, the series was picked up to be streamed on the Canadian streaming service Crave as a full sitcom. Soon after, the show found its way onto Hulu. Letterkenny has been running since 2016 and is currently on its ninth season.
The show follows Wayne, a Canadian farmer from the fictional town of Letterkenny. Ever the traditional country boy, Wayne sells his crops at a roadside produce stand along with his friends Daryl and Squirrelly Dan, as well as his sister Katy. Hilarity ensues as this straightforward yet slick-talking group finds themselves at odds with the town's quirky denizens.
Letterkenny is a fresh new perspective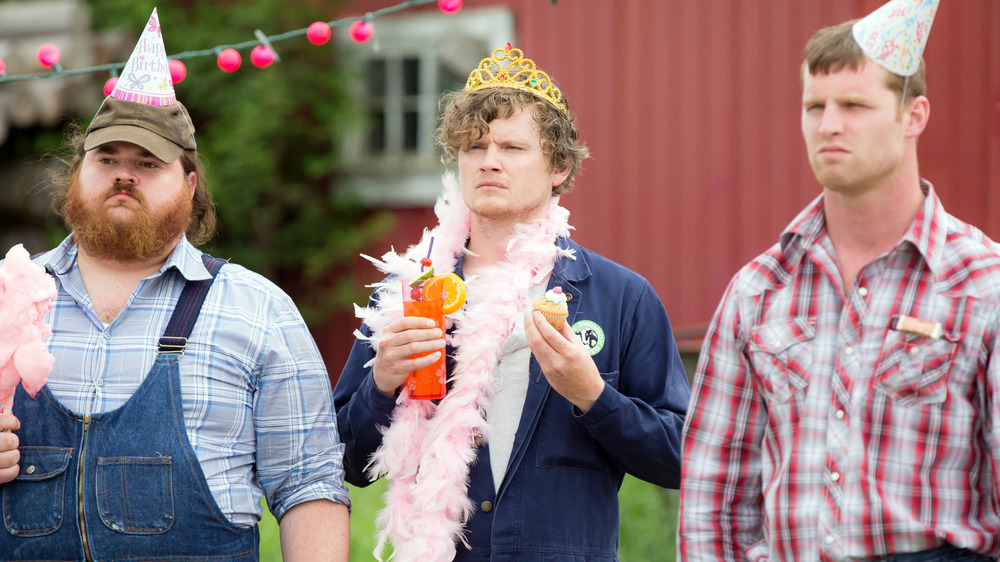 WildBrain
"Quirky" is the right word. There's something unique and odd about Letterkenny's cast, and it all comes from their setting. More often than not, sitcom characters are either members of a nuclear family living in a cookie-cutter suburban house or an employee in some type of downtown office. The protagonists are rarely ever anything but city-slickers. They're also usually American.
That's where Letterkenny sets itself apart from shows like The Office and Seinfeld. The main characters aren't architects or paper salesmen; they're farmers. And they're surrounded by the kind of weirdos that you can only find in a small Canadian village. Characters are divided into factions like drug addicts or hockey players, and each episode focuses on how these groups clash with each other in a town where there ain't enough room for the two of 'em.
Each faction's members are a uniquely Canadian stereotype as well. Its creator and star, Jared Keeso, based Letterkenny on his own hometown of Listowell, Ontario (via TheThings). Everyone from Wayne and his farmer friends to the previously mentioned druggies and hockey-heads possess qualities that are distinctly Canuck. All of this amounts to a cast of characters and a set of stories that are a refreshing departure from the familiar sitcom setups Americans know.
They may be country, but they aren't dummies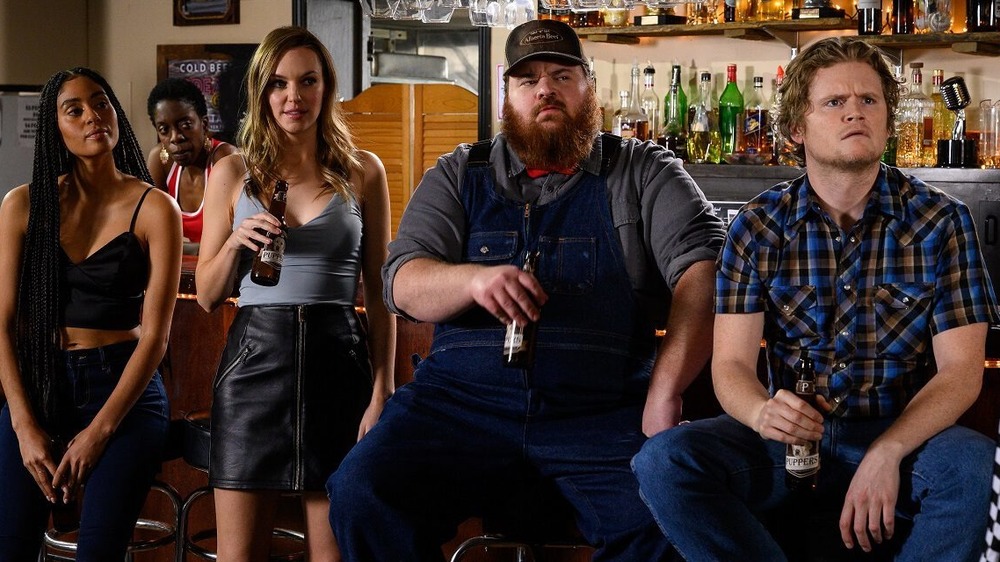 WildBrain
Don't let the fact that they live in the boonies life fool you. The fellas from Letterkenny are probably sharper than your average city-slicker. Though none of them boast a college education, Wayne and friends have their fair share of knowledge both niche and common.
Plus, they're so quick on the draw that you'll find yourself swimming in insults and backhanded compliments before you realize you're supposed to be offended. From its infamous first cold open, the show's comedy has thrived on the snappy dialogue and sharp wit of its characters.
That adds in a big way to the cast's personalities. More so than Wayne's tough guy persona, his intelligence lets him carry himself confidently in every situation. There's never a time where he and his buddies are completely out of their element because their sharp tongues can cut their way out of any situation. It's a new way of looking at small-town folk, and it's a major contributing factor toward the success of Letterkenny's comedy and the uniqueness of its identity.