Doug Jones Plays A 'Fish Man' In Guillermo Del Toro's New Movie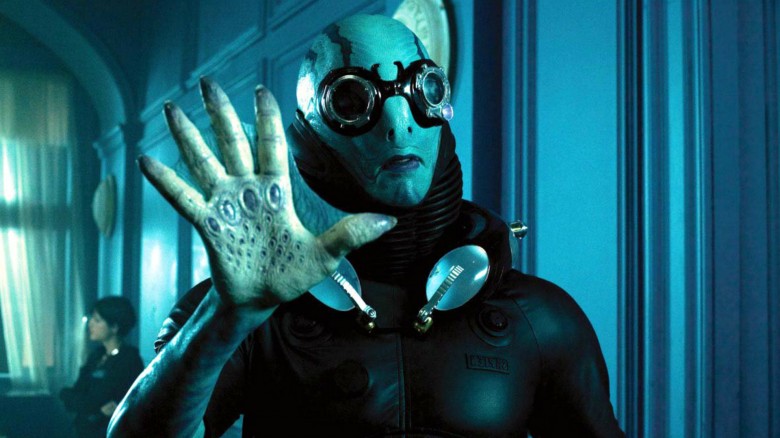 We've already seen Doug Jones play an amphibious man-creature in Guillermo del Toro's Hellboy, and he's apparently still got his sea legs under him.
Jones opened up about his role in del Toro's upcoming film The Shape of Water, and he revealed the odd nature of his character along with details about the mysterious movie.
Here's how he described it all to Collider: "It's a 1963 drama—it's not a sci-fi [film], it's not a genre film, but I am a creature in it. I'm a fish man that's kind of a one-off. I'm an enigma, nobody knows where I came from; I'm the last of my species so I'm like a natural anomaly. And I'm being studied and tested in a U.S. government facility in 1963, so the Russian Cold War is on, the race for space is on, so there's all that backdrop and that undercurrent. I'm being tested for how can they use me for advantages in military or space travel, or my technology—can we make this usable for humans? So they're trying to keep me a secret from the Russians."
And if that's not enough going on, Jones said his character finds himself with a romantic entanglement. "There's a love story that brews out of it, and that would be the cleaning lady played by Sally Hawkins," he said. "She comes and finds me, has sympathy on me, and then that's the story that you're really gonna follow with this whole backdrop."
Jones also thinks The Shape of Water will be a legitimate Oscar contender, like del Toro's 2006 film Pan's Labyrinth, which combined historical drama with fantasy elements. "It is artfully and beautifully [made]," Jones said. "If this doesn't end up with Guillermo back at the Oscars, I will be surprised. I will be very surprised."
There's no release date set as of yet, but Fox Searchlight is reportedly looking at a 2017 debut. In the meantime, check out how the cast of Hellboy should really look.