The Marvel Connection You Didn't Notice In The Snyder Cut Of Justice League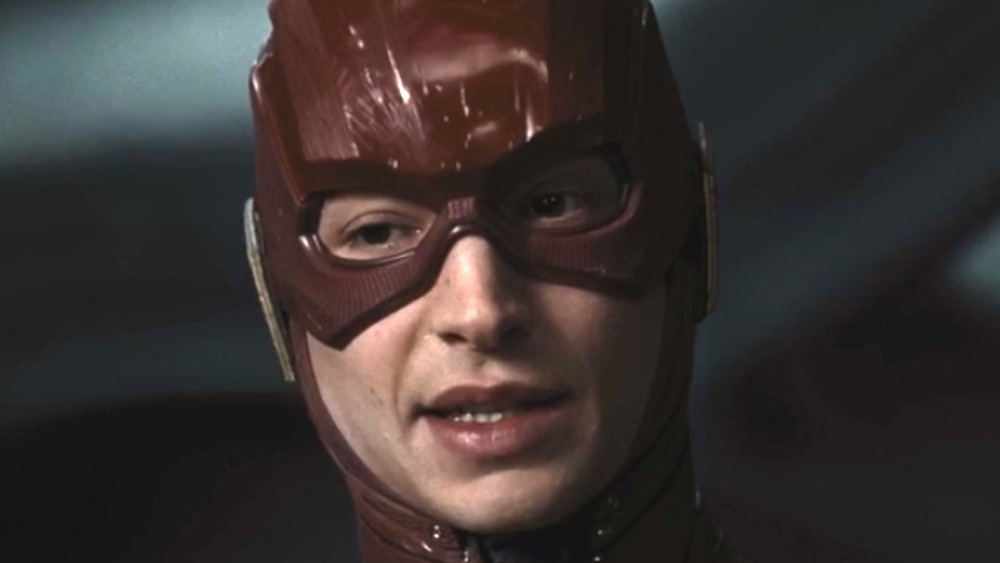 HBO Max/DC Entertainment
If you click a link and buy a product or service from a merchant, we may be paid an affiliate commission.

Contains minor spoilers for Zack Snyder's Justice League
After years of waiting, Zack Snyder's Justice League is finally here — a fitting and happy end to one of the DCEU's biggest scandals. The long-awaited film made its HBO Max premiere on Thursday, and social media has been filled with reactions from both DCEU fans and non-fans alike ever since. The film is substantially different from the Justice League that hit theaters all the way back in 2017, and as a result, has given all the DC and Snyder fans out there the chance to finally see the film they wish that the 2017 theatrical version had been.
Indeed, throughout its four-hour run time, Zack Snyder's Justice League manages to pack in new characters and action sequences that were excluded from the previous Justice League cut, and introduces lore from the DC comics that has never before been explored in other live-action DCEU films. The film is, notably, filled with plenty of comic book Easter eggs and references as well, some of which have already been spotted by die-hard DC fans in the hours since the film's streaming debut. In the spirit of respectful rivalry, there's even an Easter egg in the film that nods to one of Marvel's greatest heroes.
How Zack Snyder's Justice League pays homage to Marvel's Spider-Man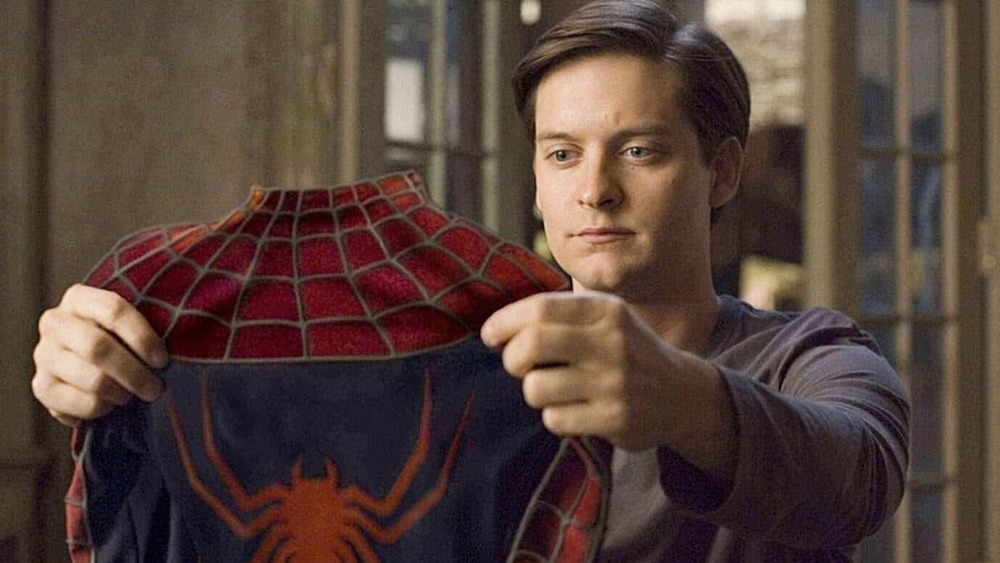 Sony Pictures
One of the most interesting and unexpected Easter eggs included in Zack Snyder's Justice League comes during the film's fight scene between Henry Cavill's recently resurrected Superman and the rest of the members of the Justice League. The Easter egg in question can be seen very briefly, when Ezra Miller's Flash is thrown into the side of the monument at Heroes Park, which was built in honor of those who died during Zod's attack in Man of Steel. As The Flash is thrown into the monument, we get to see some of the names included on the monument, and one of them is none other than Ben Parker, the uncle of Peter Parker a.k.a. Marvel's Spider-Man.
In the Marvel comics, Ben Parker is traditionally killed by an anonymous robber, but it looks like Zack Snyder's Justice League has paid homage to the character by making him one of the victims of Zod's attack. It's a fun and quick little Easter egg — one that acts as further proof of Zack Snyder's overwhelming love for comics — and just one of many Easter eggs in the film that will no doubt delight and surprise both DC and Marvel fans. 
Like most of the cool things in the Snyder Cut, this reference was also not included in 2017's Justice League.