What Tom Hopper Would Love To See In An SAS: Red Notice Sequel - Exclusive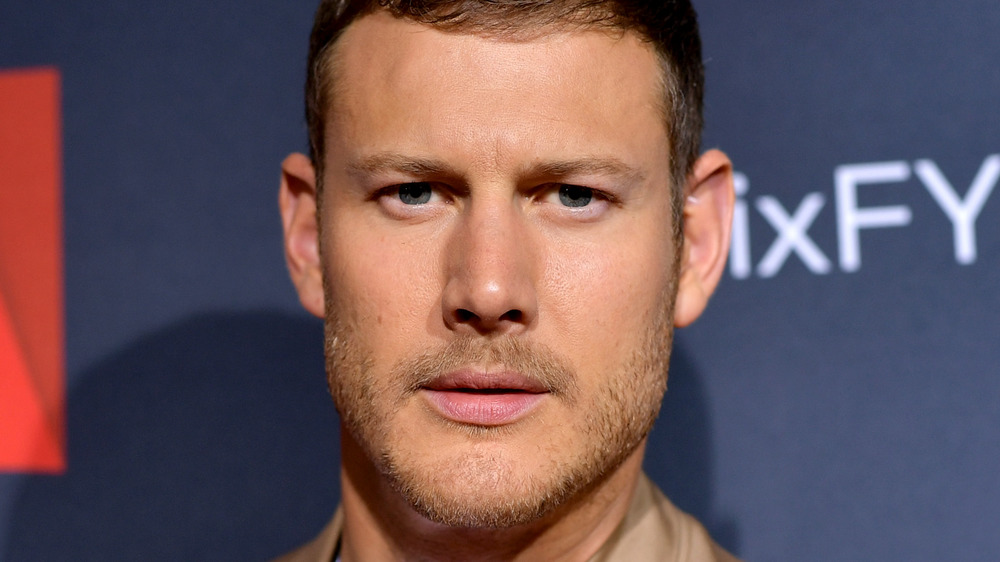 Emma Mcintyre/Getty Images
Umbrella Academy actor Tom Hopper stars as Declan Smith in SAS: Red Notice. The movie is a high-action thriller that also stars Sam Heughan from Outlander and Ruby Rose, who has lent her talents to action flicks like John Wick: Chapter 2, and has grown quite a lot since her Hollywood debut. In the film, Smith is part of the British Army's special forces team called to the Channel Tunnel where the Black Swans, a ruthless group of mercenaries, have confiscated a passenger train. That premise leads viewers down a path full of twists and turns, inspiring some heart palpitations along the way. As the chaos continues and the story unfolds, we discover Smith's capacity for deception, and what motivates his duplicitous actions.
In an exclusive chat with Looper, Hopper discussed the thrill of working with his castmates, and the deep bonds they formed in production. "We built a brilliant friendship throughout the movie," he said. "I text Sam all of the time — we're always messaging each other. And Hannah [John-Kamen], who plays Dr. Sophie Hart, I worked with again on Resident Evil, she's become a good mate, too. It's great. We've got a really good thing going on in the movie, and I think the chemistry reads very well." 
With all of those good vibes flowing, Hopper definitely wouldn't say no to a continuation of the story. He also has some thoughts about where that continuation could go. Spoilers ahead!
Tom Hopper chatted about ways his character could interact with his new nemesis in a sequel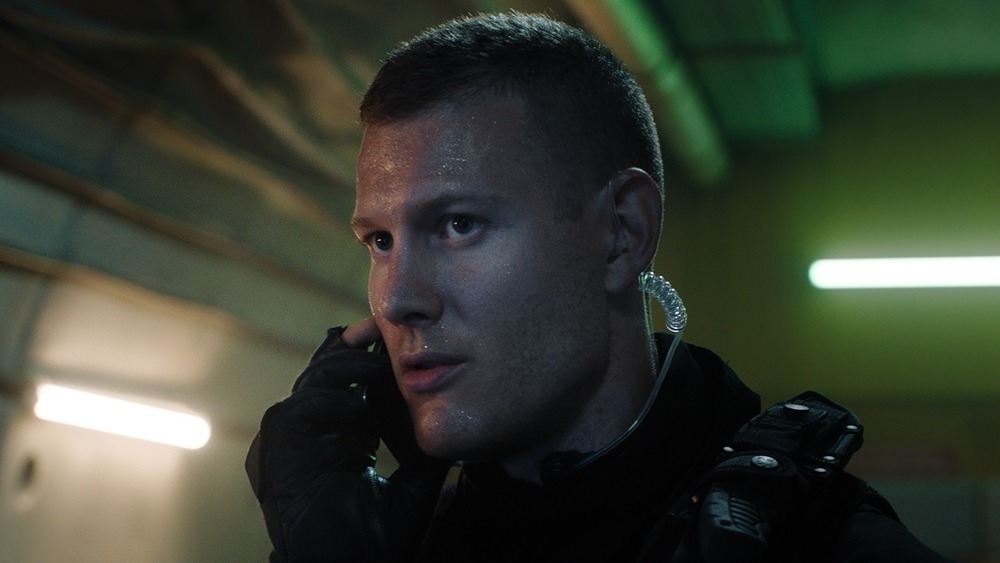 Vertical Entertainment
Plenty of blood is shed in SAS: Red Notice, and some key players don't make it out alive. Though the movie doesn't provide a definitive look at what happens to Smith, there's a clear implication that he carries on. Hopper sees some potentially interesting scenarios for his character, should there be a sequel. "I think Declan is off somewhere, probably with a bag of cash," he said. "So, I think a sequel to this movie is where the story really begins, actually." 
At the beginning of the story, Heughan's Tom Buckingham and Smith are allies on the same team, but by the film's end that relationship has done a complete flip. Hopper knows that their rift could offer good entertainment down the road. "I really enjoyed playing Declan, and I think what we'd maybe see in another movie is Tom and Declan coming against each other but then having to deal with a common problem where they have to work together. Something like that would be a great idea to play with."
Hopper also stars as Albert Wesker in the soon-to-be-released Resident Evil, a reboot of the movies based on the video game franchise of the same name. See him now in SAS: Red Notice, available on streaming platforms.