Ryan Reynolds Wants Deadpool To Find A Boyfriend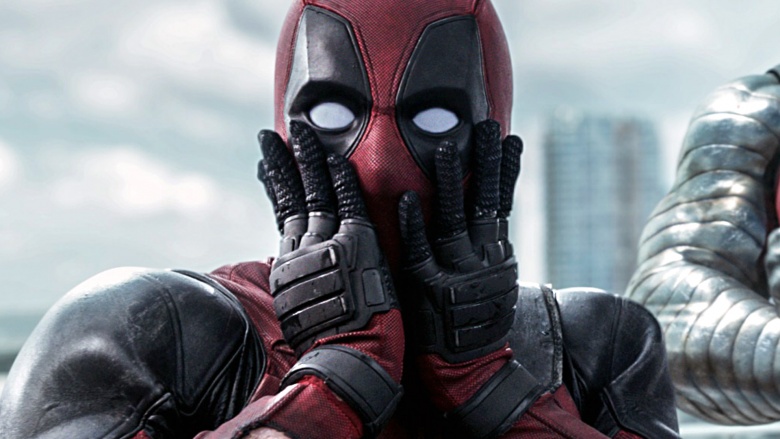 Ryan Reynolds has always pushed for Deadpool to stick close to his comic book roots, and that could mean an intriguing turn in the anti-hero's love life.
Deadpool is Marvel's first openly pansexual superhero, and Reynolds told Variety that he's open to exploring that in future flicks. "What love is to Deadpool may not be what love is to Batman or someone else," Reynolds said. "I think that could be played up more. He's an outsider in every way, shape, and form."
Hollywood has been reluctant to introduce same-sex relationships in superhero movies, in part because it could alienate audiences in countries that are less tolerant of gay rights. But Reynolds has an answer. "That's not really a problem for us, because [Deadpool was] banned in China," 
he said. "We were rated 'f*** you!' in China."
Reynolds said he has plans mapped out for Deadpool movies beyond the upcoming Deadpool 2 (expected in 2018), so we could definitely see changes to the character's personal life. "The only thing that you have to consider going forward is, 'Are we being faithful to the canon that we nurtured and created?' One of those things is that Deadpool is in love with Vanessa. Deadpool isn't in love with Vanessa just because she's a woman. He's in love with Vanessa because he loves her."
Screenwriter Rhett Reese added that he's intrigued by the possibilities of a pansexual superhero. "Most comic book heroes have been heterosexual or homosexual," he said. "We find that interesting and groundbreaking. I hope it can evolve into something a little more."
We'll have to wait to see if the angle comes into play. Meanwhile, take a look at the insane history of Deadpool.