Anthony Mackie Reveals Sam's Texts To Bucky Ahead Of Falcon And The Winter Soldier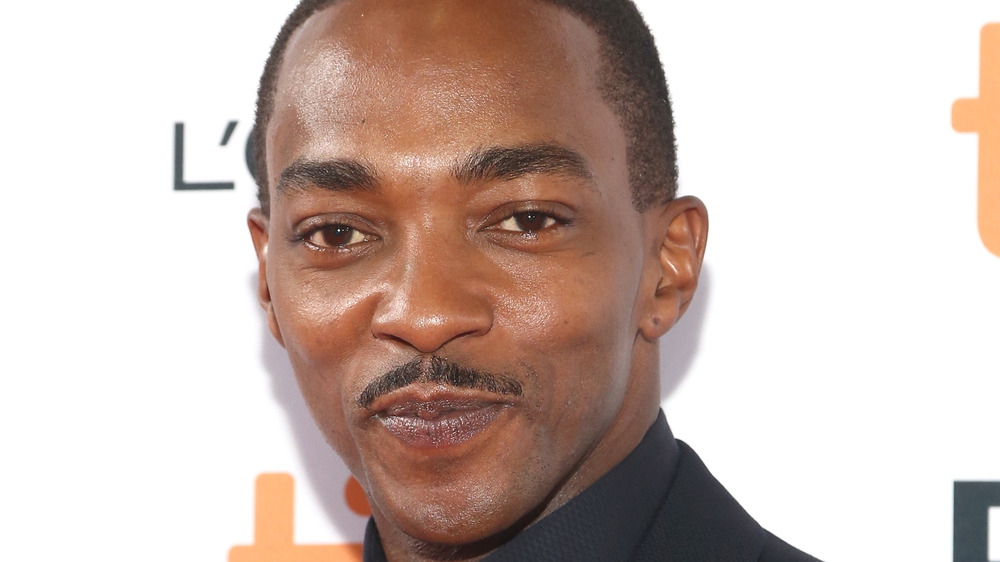 Tommaso Boddi/Getty Images
People have loved Marvel's roster of heroic characters since long before the advent of the Marvel Cinematic Universe. As much as they love those characters individually, though, it's possible that — quite arguably — fans love them even more when they form a dialogue with other characters, creating sprawling narratives and backstories. The combination of two compatible characters, whether they be friends, enemies, or lovers, brings out the best in them. This has doubtlessly been proven by the recent success of WandaVision on Disney+, which had a narrative that focuses intently on the relationship between two Avengers, Vision and Wanda Maximoff, in the aftermath of Avengers: Endgame.
Now that WandaVision has finished its run, fans are now buckled in for another ride that will focus on a key relationship from the films, with the upcoming series The Falcon and the Winter Soldier. The series is set to premiere on Disney+ on March 19, and it will focus on the adventures of Steve Rogers' best friends, Sam Wilson AKA the Falcon (Anthony Mackie) and Bucky Barnes AKA the Winter Soldier(Sebastian Stan) in a post-Captain America world. Both Sam and Bucky will certainly be missing the retired war hero, but even with that friendship in common, there is (so far) very little goodwill between the two of them, and their bickering antics were a highlight of Captain America: Civil War. 
However, now that the two are getting ready to share a TV series together, that might change. How so? Because, as it turns out, the first episode reveals that the two have been texting.
Falcon and Bucky still aren't friends, even if they're texting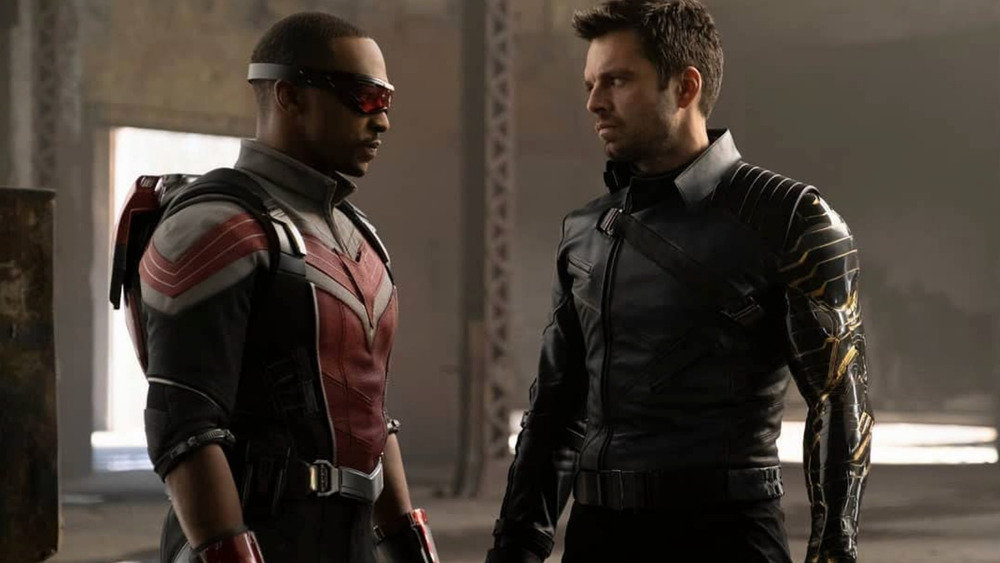 Disney+/Marvel Studios
In an interview with Cinema Blend, stars Anthony Mackie and Sebastian Stan were asked about the texts the two Avengers might be sending to each other. Mackie didn't miss a beat, joking in a gruff voice, "Hey, did you kill anybody today?" 
"That might actually be the text that he would get," said Stan, with a laugh. Then, he volunteered that another text might read, "' A couple people are getting together this Sunday for a little fishing trip. Just saying, if you're up for it.'"
"If you're up for it, I'll buy the shrimp," responded Mackie. 
All joking aside, however, it seems as though the DMs between Falcon and the Winter Soldier are on a strictly need to know basis until the show actually premieres. While details are still under wraps, the interactions between the characters in the trailers reveals that they haven't gotten too chummy in the days since Avengers: Endgame. Evidently, their connection is still more of a professional partnership than a true friendship, so far, as Bucky even objects to Sam calling him "Buck." Anthony Mackie described their relationship as "having a mutual understanding and respect for each other. There's no admiration."

The Falcon and The Winter Soldier premieres March 19 on Disney+.