Fans Of Resident Alien Just Got Some Exciting News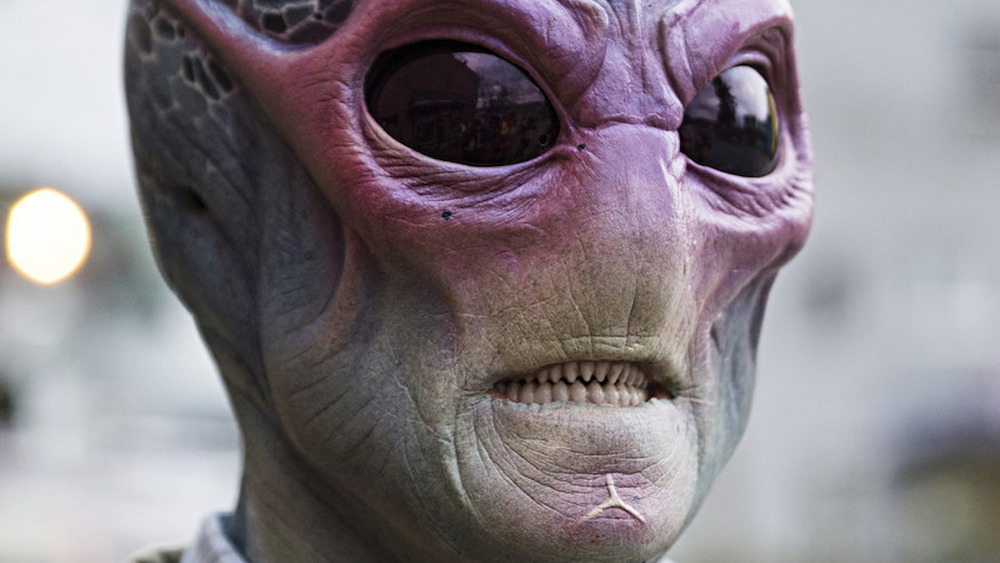 SYFY
It takes more than ten episodes to suss out the nuances of human behavior, especially when you're deciding whether or not you want to exterminate them all.
Luckily for the hero(ish) of SYFY's series Resident Alien, he's getting more time to complete his alien mission on Earth, whichever way he decides to go with it. NBCUniversal announced March 17 that the series would be getting a second season, even though there are still three episodes left to air of the first. 
Resident Alien stars sci-fi legend Alan Tudyk as Dr. Harry Vanderspiegle — or rather the alien who has assumed Dr. Harry Vanderspiegle's identity in order to avoid detection after his ship crash-lands on Earth at the outset of a mission to wipe out humanity. His ship damaged, Harry tries to assimilate while in the small town of Patience, Colorado, his efforts aided by Law & Order reruns and his own curiosity about humanity. His persona is clumsy, but ultimately proves to be within the range of weirdness the residents of Patience are willing to tolerate. In the beginning, the only person who recognizes Harry as extraterrestrial is a nine-year-old boy named Max (Judah Prehn).
Resident Alien mashes up genres and then lets Alan Tudyk dance on top of them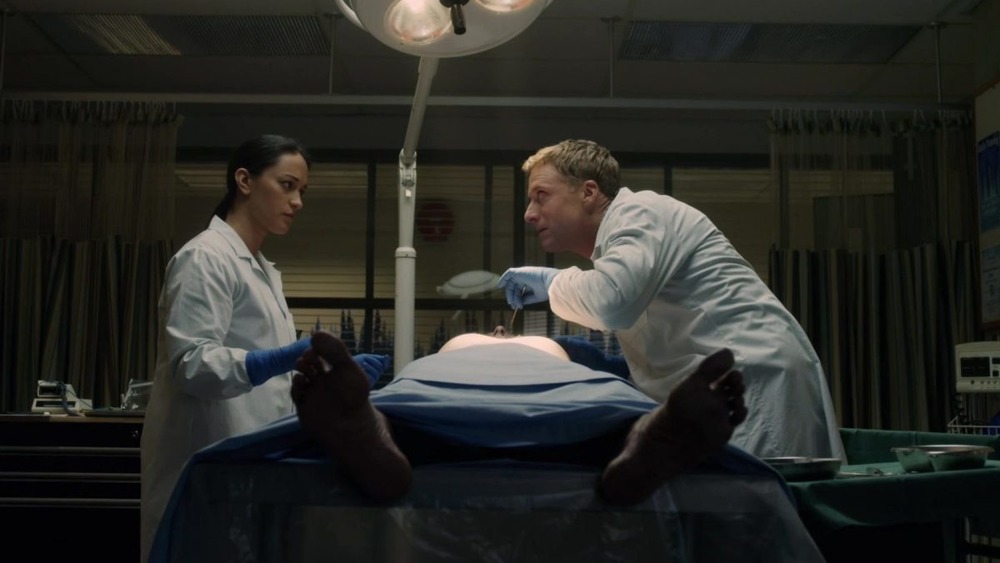 SYFY
The show is a complex genre mashup of science fiction, mystery, comedy, and drama, which Lisa Katz, SYFY's president of scripted content, credits for its success in the ratings. "The appeal of this show transcended the sci-fi genre in a way that enabled us to bring in a broader audience," Katz said in a statement printed by SYFY Wire, "and as the series continues we hope to encourage more and more fans to discover Harry's very particular perspective on humans." It's a little bit The X-Files, a little bit Twin Peaks, and a little bit Mork and Mindy. 
The show's premiere has drawn in more than 9 million viewers on all platforms since it aired January 27, and ratings have remained strong throughout the season. Critics have also proven to be fans, singling out Tudyk's performance and the way he's able to wring the laughs out of his character's descent into the Uncanny Valley. 
New episodes of Resident Alien air each Wednesday up until the series finale on March 31. Part of the season is available on Peacock, with more episodes added each week, and you can also catch up on the SYFY website with a login from a television provider.