Nicolas Cage's Epic Movie Is Coming To Netflix Soon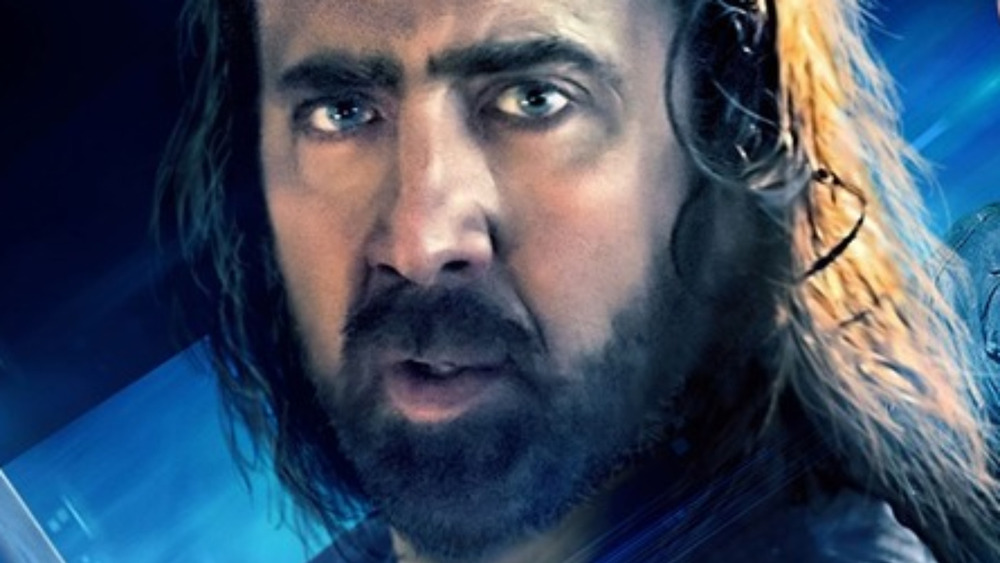 The Avenue Entertainment
No matter what your opinion of Nicolas Cage is, we can all agree that the actor is rarely boring. His career started off about as well as any actor's possibly could. He won an Academy Award for his performance in 1995's Leaving Las Vegas. That helped him become one of Hollywood's most bankable leading men of the '90s and early 2000s, when he starred in films like Face/Off, The Rock, and Gone in 60 Seconds. More recently, his fortunes have taken a bit of a dip, as many of his films have been of the direct-to-digital variety. But, hey — he's always good for a solid meme. But no matter what movie he's in or how big its budget, Nic Cage is always Nic Cage. That means total commitment to the script, with lots of over-the-top acting and mugging for the camera.
His latest effort is the 2020 martial arts-sci-fi hybrid Jiu Jitsu. Cage isn't quite the star, but he's by far the biggest name in a cast that also includes Frank Grillo, Juju Chan, and martial arts star Tony Jaa. Jiu Jitsu is about to be added to Netflix. Time will tell if it will rank among Nicolas Cages' best movies, but here's when it will be available to stream so you can see for yourself if it deserves a spot.
Here's when you can watch Nic Cage take on a bunch of extraterrestrials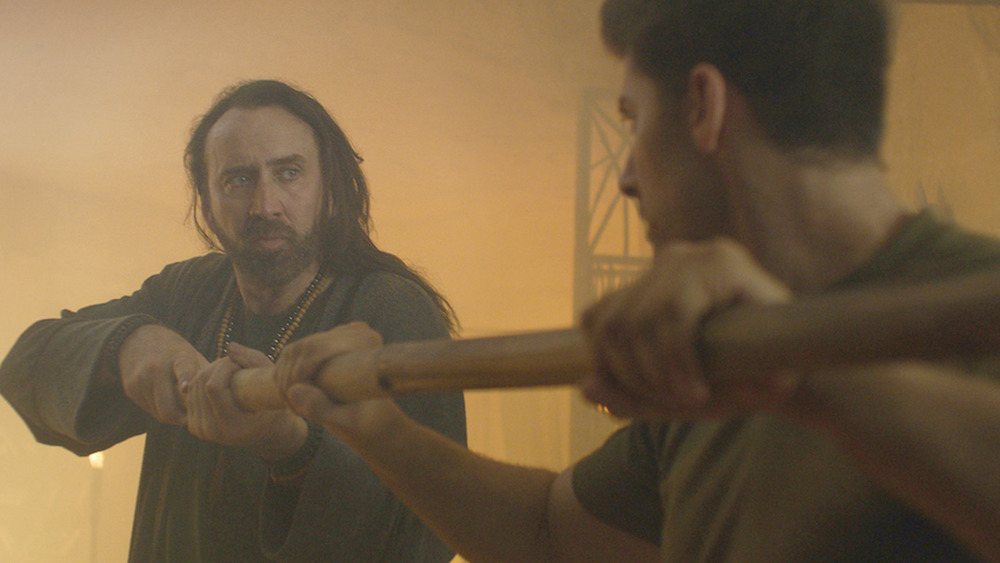 The Avenue Entertainment
Per What's on Netflix?, Jiu Jitsu will be added to the streaming service on March 20, 2021.
Jiu Jitsu is about a space alien named Brax, who has night vision and invisibility powers and travels to Earth every six years to try to invade our planet. The only people who can stop it are an ancient order of warriors who, naturally, all practice jiu jitsu. Reviewers like Simon Abrams at RogerEbert.com have expressed their displeasure, describing it as Predator, but with martial arts (which honestly doesn't sound like a dig to us). It's based on a 2017 comic book of the same name by Dimitri Logothetis and Jim McGrath. Logothetis also directed the film. Cage plays Wylie, a middle-aged eccentric who advises the jiu jitsu fighters on their journey. He also throws down with some aliens a bit.
As alluded to above, the professional reviewers haven't exactly been kind to Jiu Jitsu, but it does have a 72% audience score Rotten Tomatoes, which is obviously more important for a film like this. Jiu Jitsu isn't going to win any major awards, but fans of martial arts and Nicolas Cage should definitely give it a watch.