Things You Forgot Happened In Queen Of The South Season 1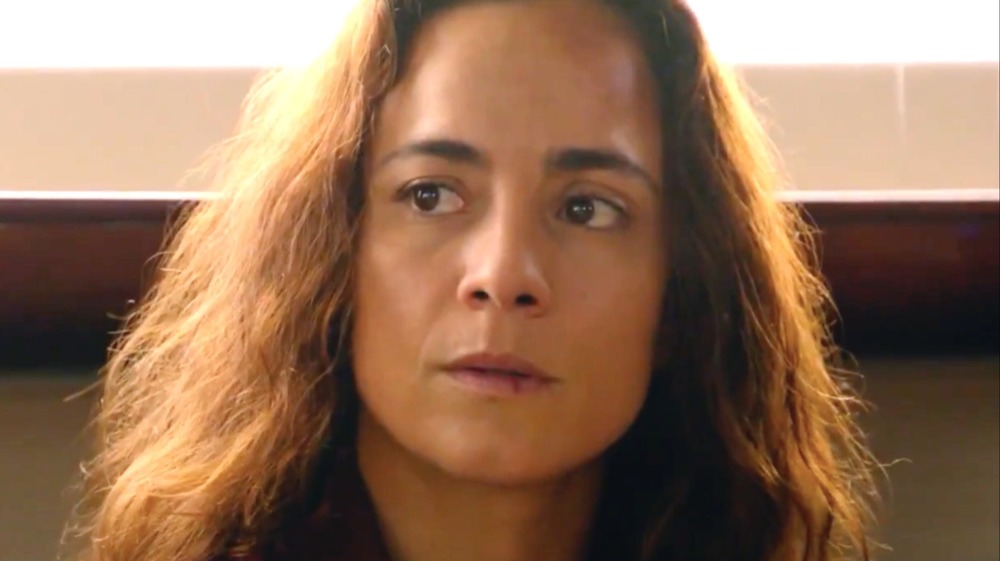 USA Network
We may receive a commission on purchases made from links.
When Queen of the South burst onto the small screen in 2016, the USA action-drama was an instant hit, with over a million views the night it premiered. At the time, the show was competing with ESPN's NBA Draft and a big wrestling match, so pulling that many eyes to the new series could be credited to its star Alice Braga. The Brazilian-born actress plays Teresa Mendoza, an unassuming young woman from Sinaloa, Mexico, who falls in love with the wrong guy. Teresa didn't have much of anything going for her when Raymundo "El Güero" Davila (Jon-Michael Ecker) swept her off her feet, so whatever path he walked, Teresa would loyally follow.
The series is based on Arturo Pérez-Reverte's bestselling novel La Reina del Sur. Telemundo had already aired an adaptation of the series, starring Kate del Castillo, but American audiences weren't familiar with the story of the strong-willing Queenpin. Executive producer David Friendly spoke with Vanity Fair before the premiere episode, reflecting on the hurdles he overcame to get the series made — particularly when it came to optioning the book. "For about a year, literally, I spoke to his agent in Spain every day begging him to let me make an offer for the English rights to the book," he recalled.
At the end of season 4, there was a ton of speculation surrounding the premiere of season 5, as COVID-19 shutdowns swept through the industry. But, according to Express UK, fans can expect to be reacquainted with Teresa's journey in April 2021.
Teresa is dead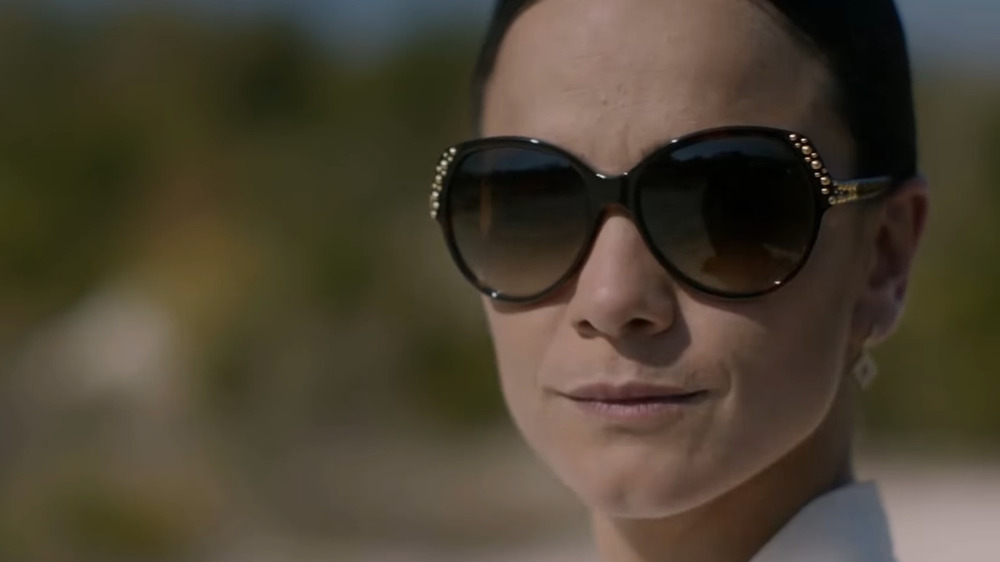 USA Network
When we first meet Teresa, she's glamorous, dressed in all white and flanked by a fierce team. The character's voice-over explains who she is, as she sashays through her expensive digs, and then someone shoots her. The episode then goes back to the beginning to explain how Teresa became the cartel queen. Throughout the season, as the naïve and terrified Teresa grapples with her next move, her future self appears, giving her the guidance and motivation she needs to keep fighting. How better off the world would be if only everyone was mentored by their future selves. Through this celestial relationship, Teresa is able to make the decisions that will shape the course of her life. 
Alice Braga makes Teresa's transition from a plain Mexican girl to a tenacious boss look seamless. And this isn't the first time audiences have seen the Brazilian beauty makes these transformations. From her break-out role in City of God and big budget action movies like I Am Legend, Braga's character choices run the gambit.
Güero's book explains everything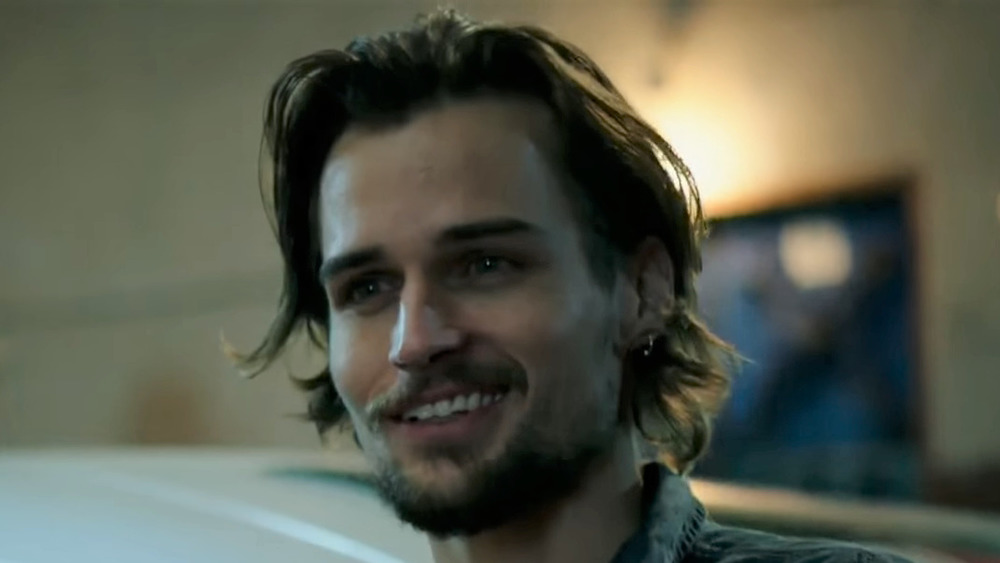 USA Network
Güero introduces Teresa to the world of the cartel at the home of Don Epifanio Vargas (Joaquim de Almeida). Epifanio is Güero's godfather and mentor through the world of the cartel. To the Sinaloa community, Epifanio is a family man and well respected politician, but his real business is drugs. He takes his godson under his wing to teach him the inner workings of the business. Güero puts his teachings into a book — a sort of cartel encyclopedia. The book is valuable. When Teresa believes Epifanio's men have killed Güero, she takes the book and runs. This draws Epifanio's attention to hunting her down.
Though we mostly see Güero through flashbacks, in season 1, his role is significant in that it really kicks off Teresa's journey. In describing his character to E!, Ecker said Güero was "motivated by the adrenaline rush until he met Teresa, the love of his life." This steadfast love is what drives Teresa to dangerous lengths, while she protects the information she's been given.
Pote was a bad guy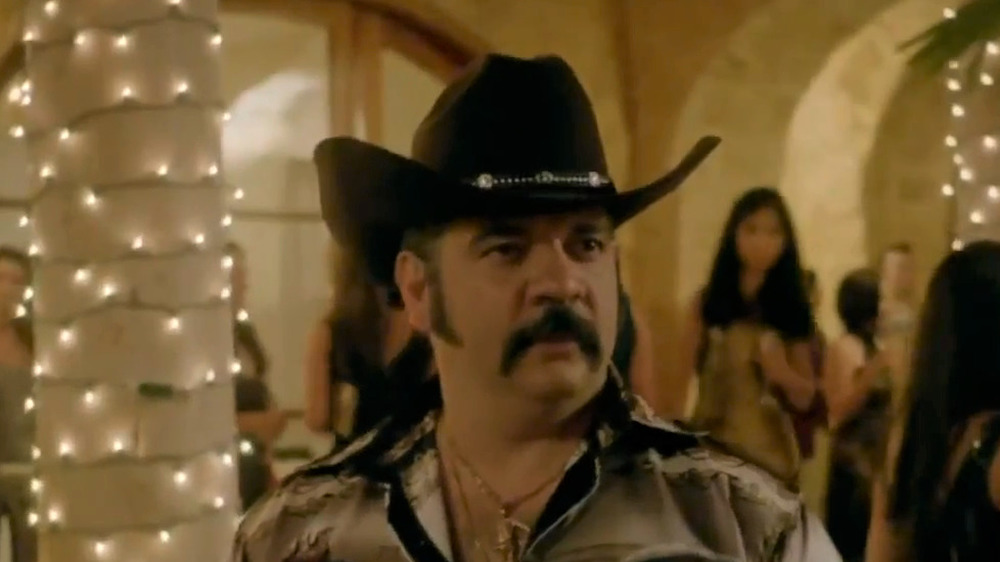 USA Network
When Teresa is introduced to the world of the cartel, she has a brief encounter with Epifanio's mean henchman, Pote Galvez (Hemky Madera). Pote is a heartless assassin whose loyalty to the Vargas family runs very deep, to the point where Pote is a part of the group sent to hunt down Teresa. He also watches as she's beaten and assaulted. For fans of the show, this reminder of Pote's past is a blight on the evolution of his character. Once Teresa moves up in the ranks of the cartel and starts to control her fate, she bonds with Pote, and he becomes her most loyal confidant.
In a 2020 interview with Daily Actor, Hemky touched on Pote's past, saying he "tried not to judge him from the beginning." Later in the season, Pote becomes conflicted over his allegiance to Epifanio and must choose sides.
Camila was the Queenpin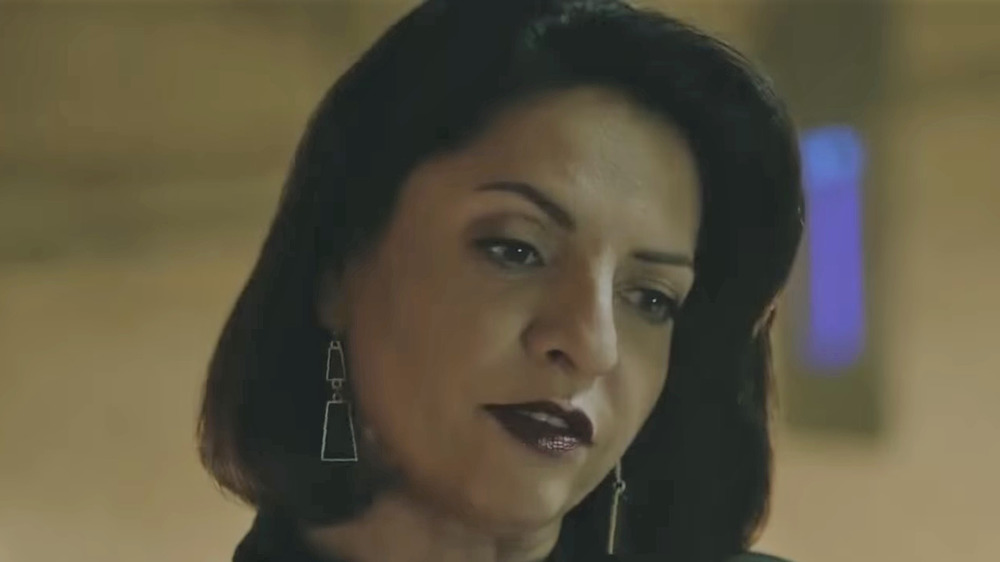 USA Network
While Teresa is on the run from Epifanio, she's protected by his wife, Camila Vargas (Veronica Falcón). Camila is determined to prove she's nobody's housewife, by managing and growing her own part of the family business. She's tired of Epifanio's control and thinks she can grow the cartel better than he can. Teresa is at first a captured drug mule, but once Camila sees how smart she is, Teresa is given other duties. Camila trusts Teresa with the inside information on her plans, and even partners her with her loyal lieutenant, James (Peter Gadiot), on several jobs. Camila's plans, of course, become too hot to handle once Epifanio gets wind of all of her underhanded dealings.
At the end of season 1, Camila, James, and Pote have formed a new alliance with Teresa. They're on their own and must now move as a trusted unit. But, federal authorities are onto them, and they have a mole working for them who knows how Teresa thinks. Güero is revealed as the mole, leaving season 1 of Queen of the South on a shocking cliffhanger.