What Time Does The Justice League Snyder Cut Premiere On HBO Max?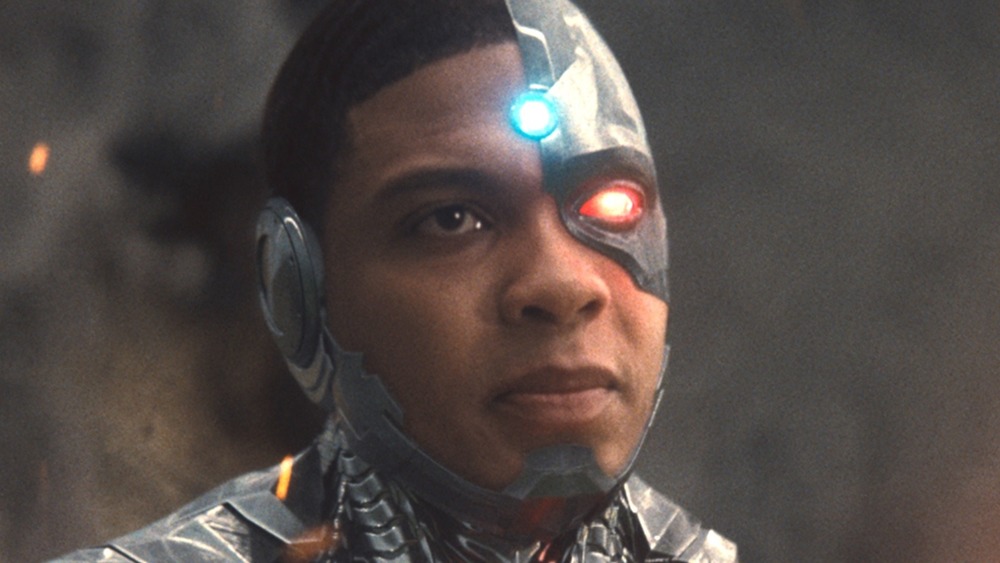 HBO Max/DC Entertainment
If you click a link and buy a product or service from a merchant, we may be paid an affiliate commission.
When Justice League was first released back in 2017, audiences knew something was amiss. It just didn't feel like a Zack Snyder movie, and between the fact that footage from the trailers didn't show up anywhere in the final product and Henry Cavill's digitally erased mustache, it was clear a lot of studio meddling took place. At the time, it was one of the biggest scandals ever to hit the DCEU. And thus, the Snyder Cut myth was born, with fan campaigns asking Warner Bros. to release a version of the film that was closer to Snyder's original vision. 
Years passed, and it appeared as though the director's cut would remain a figment of fans' imaginations. That is, until Warner Bros. announced in 2020 it would provide Snyder with $70 million to complete VFX and shoot some additional scenes to bring the legendary director's cut to HBO Max to the delight of DC fans everywhere. It's hard to believe the general public will finally get a chance to lay their eyes on what's bound to be a superior rendition — especially if the early critical takes are anything to judge by. 
For fans who have waited with bated breath to see this movie for the last several years, there's no time to waste. They'll undoubtedly want to check out all four hours as soon as possible, and we have the information you're looking for as to when you'll first be able to watch Zack Snyder's Justice League (provided you didn't catch it when it leaked early). Suffice to say, if you want to watch it right when it drops, you better call in sick on Thursday.
Zack Snyder's Justice League debuts on the West Coast at midnight on March 18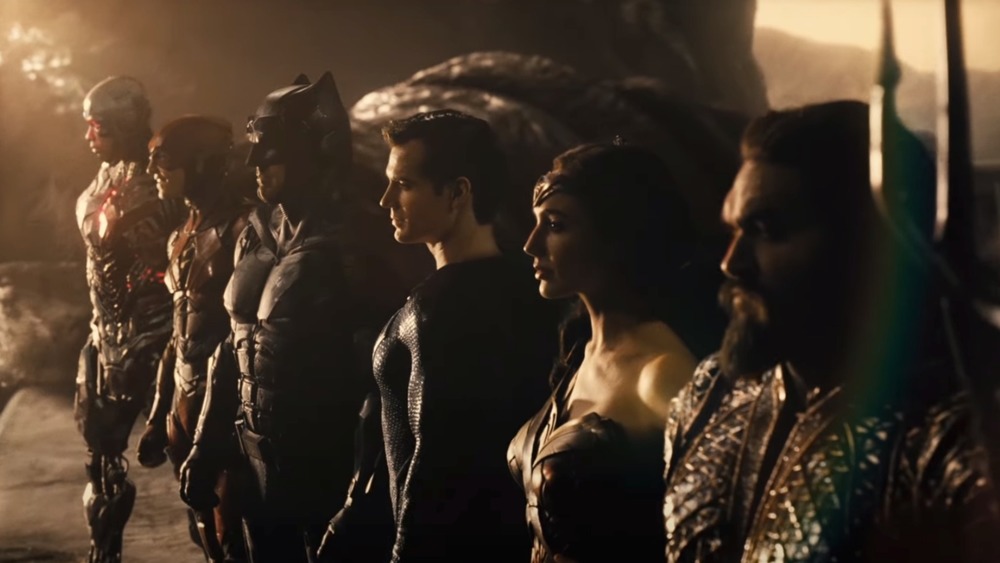 HBO Max/DC Entertainment
You better put on a pot of coffee if you plan on watching Zack Snyder's Justice League right when it becomes available on HBO Max – especially if you live on the East Coast. Twitter user @brodell26 took to the social media platform to get some answers about when exactly the director's cut will finally be out there for the world to see. None other than the official Zack Snyder's Justice League Twitter page responded to him to clarify, "Midnight PDT on 3/18. #SnyderCut." That means it's going to premiere at 3:00 a.m. on March 18 on the East Coast, so all you Snyder fans who live in New York better take a nap on Wednesday in preparation.
Unlike a lot of movie debuts, it's vital to note the Snyder Cut of Justice League technically comes out on Thursday, not Friday. When we say it comes out at midnight on Thursday, what we're technically referring to is Thursday morning (or Wednesday night if you want to think about it that way). Luckily for superhero fans, that means they won't have to decide whether to watch Zack Snyder's Justice League or The Falcon and the Winter Soldier on Disney+ first. You can check out the new DC project and then 24 hours later switch over to Marvel to get the best of both worlds. 
Judging by the Twitter thread, it's clear hardcore fans have no problem staying up late tonight for the Snyder Cut with @puskintio writing, "I'm gonna just end up pulling an all nighter, I've waited long enough it's time." If you're in the same camp, then you'll want to make sure your internet connection is secure at midnight tonight.