What Happened To Schenee From My 600-Lb Life?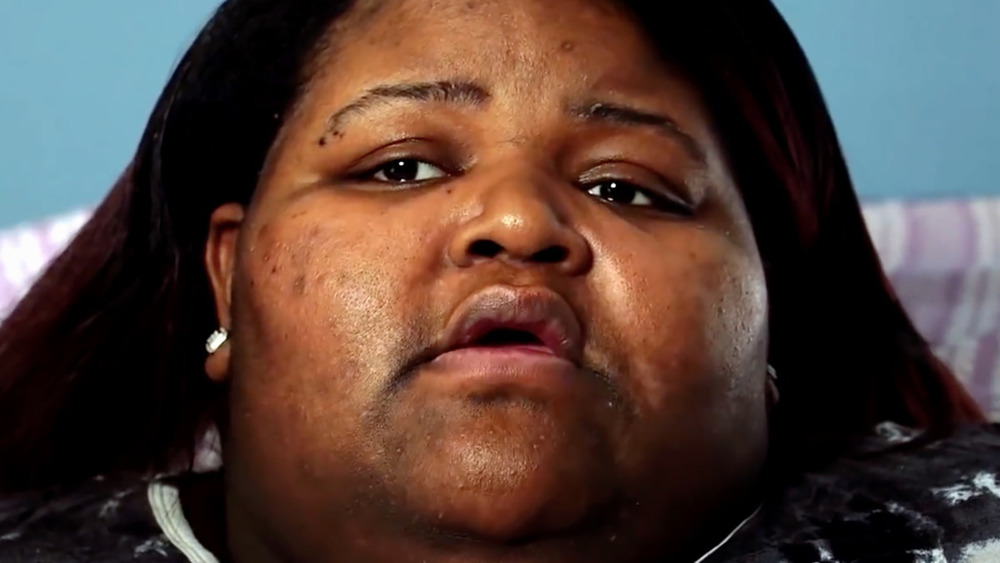 TLC
TLC's My 600-lb Life follows a year in the life of morbidly obese men and women all over the country who decide to turn their lives around by losing weight. Most are hoping to undergo gastric bypass surgery, while others struggle to lose the initial pounds required to go under the knife safely. 
Throughout the show's eight seasons, some of the stories are clear successes, with the participants changing their lifestyles and losing considerable weight, while other episodes end with the subjects experiencing limited results. In six cases, stars from My 600-lb Life died due to their weight. 
Schenee Murry, a woman in season 6, struggled to find a solution that worked for her. At the beginning of the episode, she weighed 712 pounds, which made her one of the heaviest participants in the show's history. Unfortunately, Schenee has a traumatic past that led to her weight issues, including sexual abuse, two miscarriages, and a bacterial infection in her legs.
While on the show, her relationship with Dr. Nowzaradan, the show's primary doctor, was rough. While he tried to help her lose weight, she actually gained more and wouldn't listen to his advice. Ultimately, she didn't end up losing weight on the show, so fans are wondering what happened once filming wrapped, what Schenee has been doing since, and if she's lost weight on her own.
Schenee claims to have lost nearly 260 pounds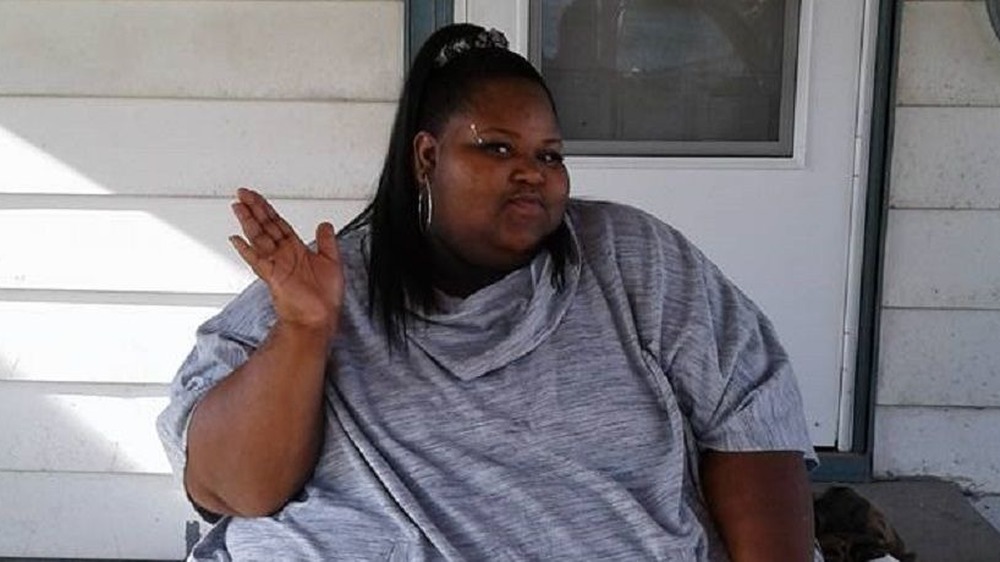 TLC
After "Schenee's Story" aired on TLC in 2018, Schenee Murry started a GoFundMe page to get financial help to lose weight and get her other health problems in check. She posted a picture on the page in December 2018, showing an alleged 259-pound weight loss, and also shared that she had been to the doctor due to a potential blood clot in her leg. Fortunately, it turned out to be only a potassium deficiency.
Up until 2020, she was active on her personal Instagram and Facebook accounts, documenting her supposed weight loss while posting other pictures and videos. Since 2020, however, she hasn't been active. According to a Reddit thread, there's speculation that Schenee was pregnant in 2020, but it isn't completely clear.
Overall, it appears that Schenee is managing her weight on her own, but we can't say for sure. Hopefully, she's getting the help she needs to live a fulfilling life and losing weight in order to do so.