The Office Kiss That Wasn't Supposed To Happen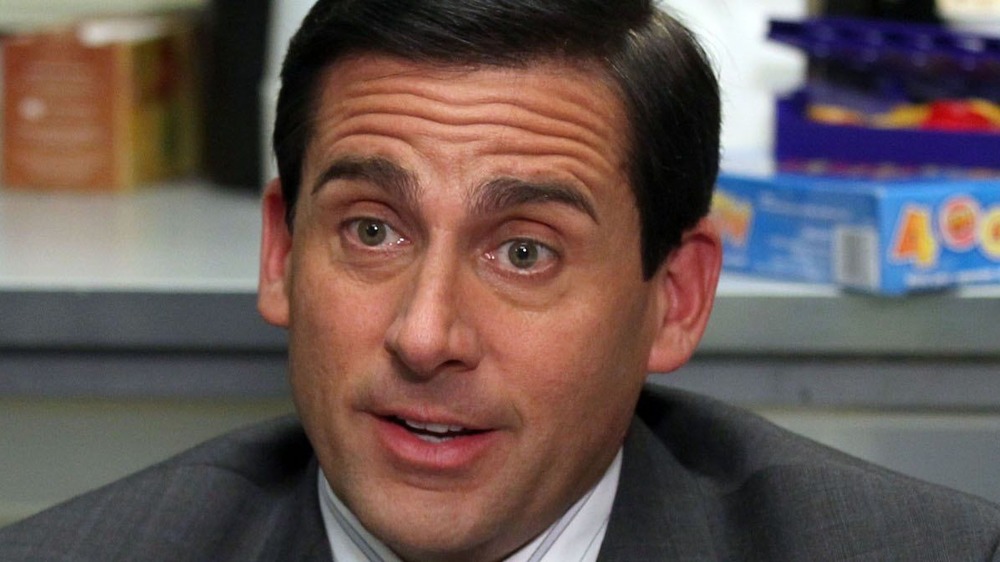 NBCUniversal
It's hard to think of one quintessential "cringe" moment from The Office, a show that's as chock-full of awkwardness as Game of Thrones is of bloody battle scenes and kissing cousins. But if we had to name one, the exceedingly uncomfortable kiss between Michael Scott (Steve Carrell) and Oscar Martinez (Oscar Nuñez) would probably be at the top of the list. 
It's a moment that pretty much epitomizes Michael's consistent ability to embarrass both himself and his employees with his epic gaffes that go way outside the bounds of work-appropriate behavior. Michael's tendency for dramatics plays against Oscar's more reserved nature, giving way to a shocking climax between the two that clearly stupefies the rest of the office as well. Adding to the excruciation — and perhaps greatness — of the famed exchange is the fact that it was never supposed to happen. Keep reading to find out how the hilarious scene unfolded.
A moment burned into our brains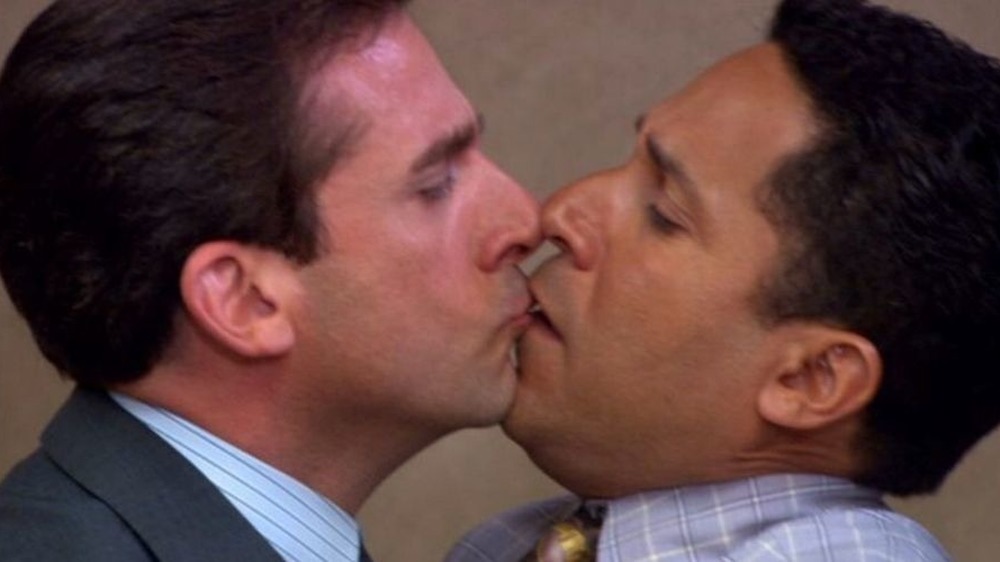 NBCUniversal
The off-the-cuff kiss is performed in front of a group in the conference room during The Office's season 3 premiere episode, "Gay Witch Hunt." After learning that Oscar finds Michael's use of certain words offensive because he's gay, Michael accidentally "outs" him to the entire office. When Oscar almost quits, Michael decides to publicly and, as he believes, "bravely" prove that he is not homophobic by embracing Oscar in a forced hug. Oscar rebuffs his advances, calling him "ignorant" and "small." Witnessing Michael's tearful reaction, Oscar attempts to reconcile with another hug, but Michael decides to "raise the stakes."
"I want to burn this into your brains," he says to the office. "Because this is an image that I want you people to remember for a long time to come." What follows is a sort of stand-off between the two, ending in a kiss on the lips that Michael initiates. It's the kind of TV moment that's almost too painful to watch but, at the same time, never gets old.
From a "flat" scene to an "Office" scene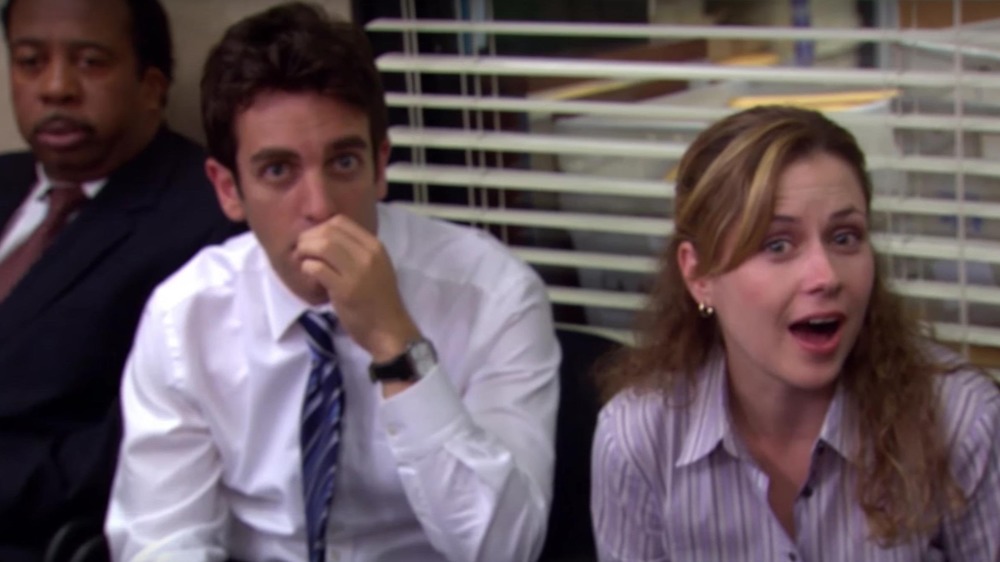 NBCUniversal
Considering how brilliantly agonizing the scene is, it's surprising to find out that it was never in the script. "I remember it being improvised," Oscar Nuñez told TODAY. "He wasn't supposed to kiss me, but that made the scene." Steve Carrell's decision to go in for the kiss was a game-changer. "The scene was flat. It wasn't really happening, it was just a regular scene. And Carrell [...] made it an Office scene by making it inappropriate and totally uncomfortable. And it was great cause we did it in one take, no one knew what was happening, only Steve knew."
Watching the scene, you can see the employees react with a genuine sense of shock as Michael makes his move — a feeling the actors must have really felt on-set as Carrell went off-book. While there's certainly a fair share of improvised moments in The Office's nine seasons, the show is generally scripted. But Carrell and most of the cast members on the show come from an improv background, so it's no surprise that one of the best moments of the series came to him in the heat of the moment.
We'll go ahead and say that Carrell and Nuñez succeeded in burning this image into our brains and that it's one we'll remember for a long time to come.