The Surprising Cobra Kai Actor Who Rarely Interacts With His Co-Stars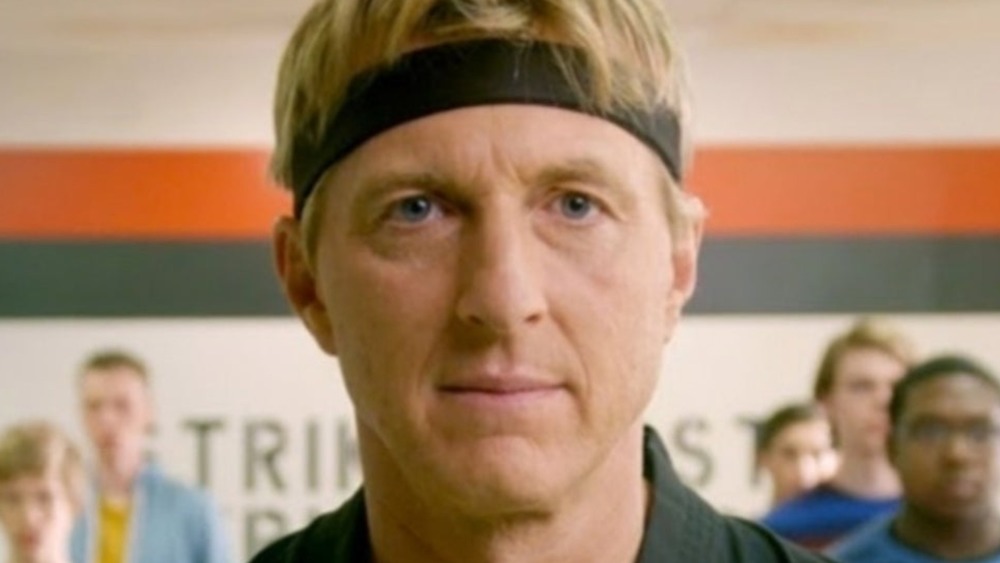 Netflix
In Cobra Kai, Robby Keene (Tanner Buchanan) is a loner and the quintessential misunderstood bad boy. Since he arrived in town, he's interfered with a relationship, almost paralyzed his nemesis, and spent time in a juvenile detention center. When he got released back into the public, he even helped some of his fellow karate students steal a cobra. He's a complex character. Then again, the offspring of Johnny Lawrence (William Zabka) was never going to be a conventional kid, was he?
It's evident that Robby isn't ever going to become the type of teenager who hangs out at the mall and befriends people at parties. Now that he's officially a member of the Cobra Kai dojo and has accepted the evil John Kreese (Martin Kove) as his new father figure, Robby risks losing his soul to the dark side. Fortunately, the actor who plays Robby in Cobra Kai doesn't have a laundry list of transgressions to his name in real life, but he does share at least one similarity with his troubled character.
Tanner Buchanan is just as much of a loner as his Cobra Kai alter ego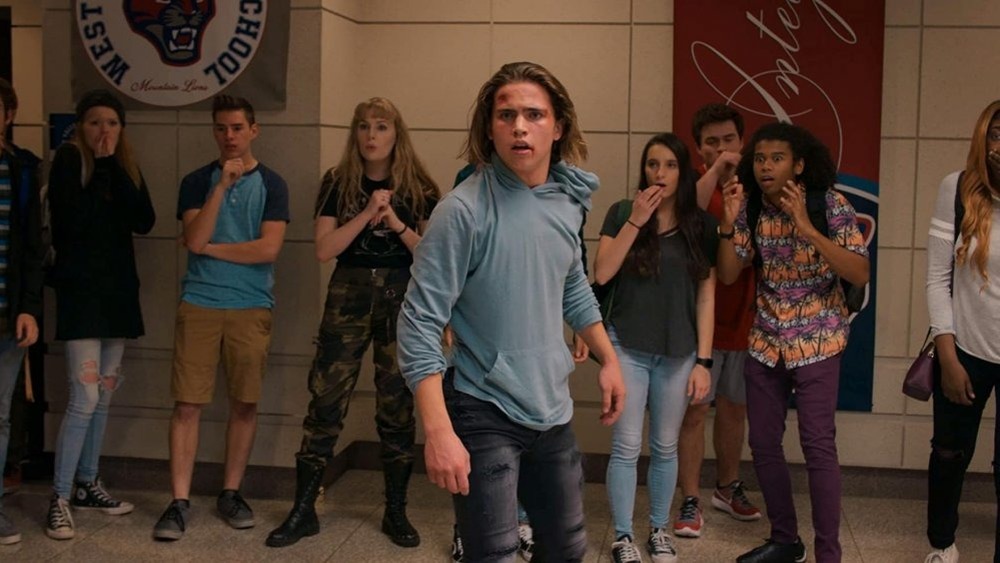 Netflix
In a recent interview with At Large Magazine, Keene revealed that he doesn't tend to socialize with his co-stars after work. After being asked if there was a "black sheep" or "weird uncle" in the group, he said that the former description applies to him.
While he doesn't dislike his colleagues by any means, Buchanan said that he always turns down their invitations to hang out with them. "I'm a homebody. Everyone will hang out off set, and I'll go out every once in a while. But usually, I'm like, 'No, I'm good. I'm just going to stay in the house.' I'll work on lines or watch TV. And everyone else is like, 'Come out.' And I'm like, 'Ah, I'm good.' I like staying in. It's kind of fun."
That being said, he does have a close friendship with Mary Mouser, who plays his love interest, Samantha LaRusso, in Cobra Kai. While speaking to Interview Magazine last year, Buchanan said that he found their kissing scenes awkward since they're such good pals behind the scenes. Of course, the next season probably won't see them playing tonsil tennis again, as their characters are on opposing sides in the ongoing war between Miyagi Do Karate and Cobra Kai.