Gordon Ramsay: Uncharted Season 3 - What We Know So Far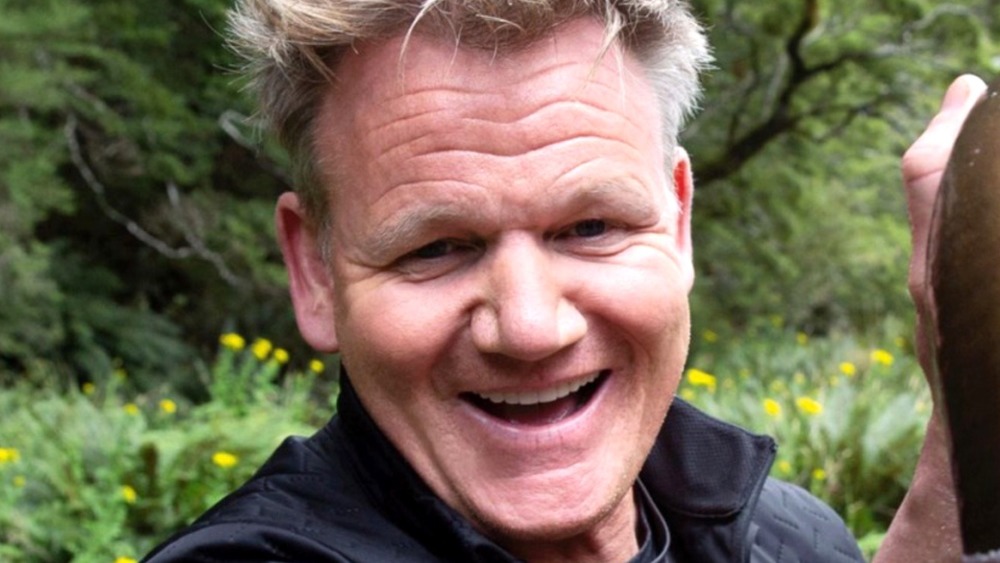 National Geographic
Few celebrity chefs are quite as spirited as Gordon Ramsay. Whether he's admonishing the poor performance of contestants on Hell's Kitchen or taking floundering restaurateurs to task on Ramsay's Kitchen Nightmares, he often has a point to make and he usually makes it with a string of expletives.
His National Geographic travel series Gordon Ramsay: Uncharted lets viewers see the other side of the knife. The series follows Ramsay as he gleefully globe-trots to far-flung destinations in order to celebrate their uniquely delicious cuisine. You will still hear plenty of bleeps, though.
The first two seasons of the series saw Ramsay traveling to locations as diverse as the banks of the Mekong River in Laos and the west coast of Norway. The upcoming third season of the series promises to be just as exciting of an adventure. So, where exactly is Ramsay heading off to in season 3?
Thanks to a press release, we have the lowdown on his latest itinerary, as well as when (and where) you can catch the series and the scoop on the bracing teaser that was released by National Geographic. Here's everything we know so far about season 3 of Gordon Ramsay: Uncharted.
Gordon Ramsay: Uncharted will release on both National Geographic and Disney+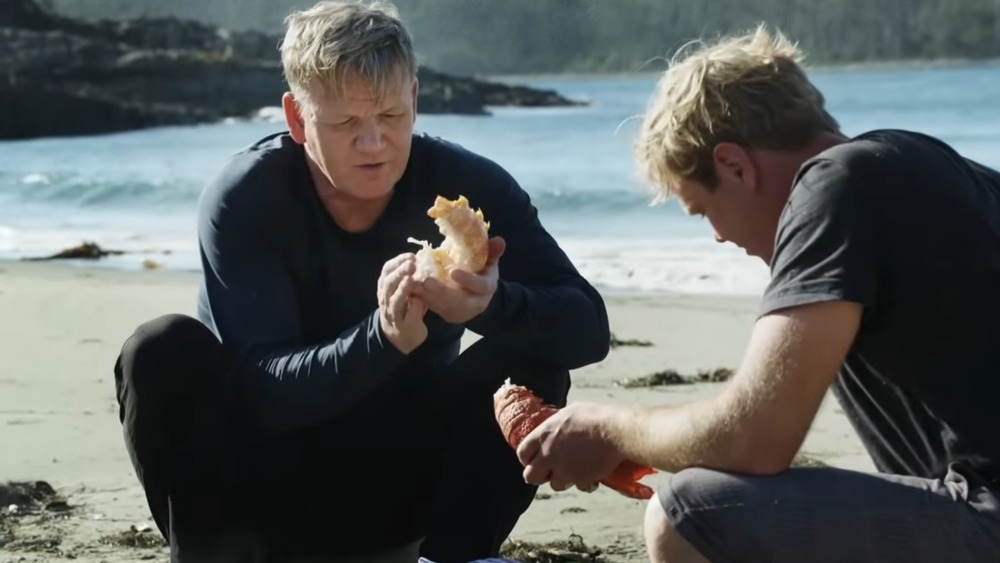 National Geographic
Before you start worrying about figuring out dates for this series of trips, don't: National Geographic has already set the schedule for Gordon Ramsay: Uncharted season 3. They're even getting a little help from a streaming partner.
The first episode of season 3 is set to premiere on the National Geographic channel on May 31st, which is Memorial Day for those living in the US. However, that particular date is a one-off special. Subsequent episodes will roll out on Sundays, starting on June 6. If you're not a cable subscriber, don't worry, because there is another way you can watch.
Disney+ subscribers will be getting access to every episode of the season the day after they premiere on National Geographic. And before you ask: yes, the previous two seasons are already available on the streamer. That gives you the opportunity to catch up on any of the adventures you may have missed before you see Ramsay jet off to the next set of locales.
Where is Gordon Ramsay headed on season 3 of Gordon Ramsay: Uncharted?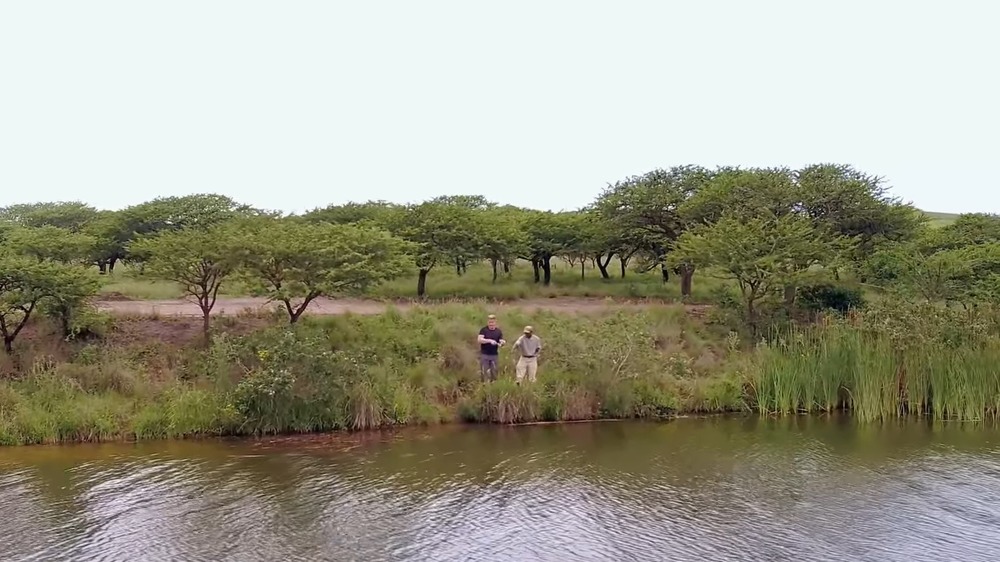 National Geographic
The strength of Gordon Ramsay: Uncharted doesn't just lie in the destinations the series chooses to visit, but also the way that it covers them. Whether he's in the Louisiana bayou or the diverse metropolis of Durban, South Africa, Ramsay treats every location with a curious and voracious appetite that sees him getting to the heart of each region's culinary wonders.
It looks like season 3 will be no different. On Ramsay's itinerary this go-around is the otherworldly Westfjords region of Iceland, an excursion to Croatia's Istria peninsula, Portugal's sunny and rocky coastline, and the culturally-rich Mexican state of Oaxaca.
The intrepid culinary explorer is also heading out across the United States and its territories. Ramsay will spend time in the majestic Smoky Mountain region (home to Dollywood), along the frigid, yet bountiful, coasts of Maine, and in Texas' cattle country. And in the Caribbean, Ramsay is set to get a hands-on tour of all that Puerto Rico has to offer.
If that list of destinations already has you itching to live vicariously through Ramsay's travels then you're in luck. National Geographic already released a teaser to give fans a little taste of what's in store.
Watch Gordon Ramsay forage for barnacles in this season 3 teaser
To get fans excited about the upcoming season, National Geographic released a short teaser clip from Ramsay's trip to Portugal. The scene sees Ramsay accompanying a seasoned barnacle hunter to harvest the tough-to-reach crustaceans from their natural habitat, a craggy outcropping of sea rocks. Needless to say, the bleeped expletives come fast and furious from the wetsuit-clad Ramsay as he struggles to adjust to the rhythm of maneuvering across the rocks and bracing himself against the incoming waves.
But for all his bluster, Ramsay is game to get tossed around a bit. His guide instructs him on when to move, and when to hunker down, as well as how to pry the briny creatures off of their rocky home. Ramsay seems to be getting the hang of it until the pair gets overtaken by a massive surge that fills the chasm they're in with water.
Of course, it's safe to assume that Ramsay and his guide made it out of the ordeal relatively unscathed, but the gripping scene illustrates how tactile and thrilling Ramsay's version of a culinary travel show is. You're not just seeing the amazing local cuisine, but also the extraordinary lengths people go to harvest and prepare it.
You can see more when Gordon Ramsay: Uncharted premieres on May 31 on National Geographic.