WandaVision Top Brass Weigh In On All Those Viral Memes - Exclusive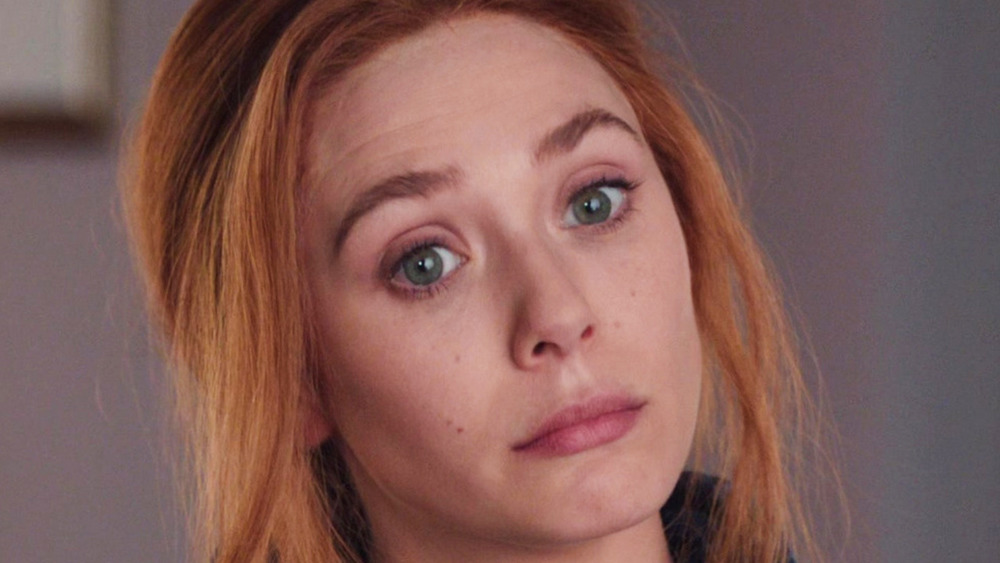 Marvel Studios/Disney+
One of the most surefire ways to judge the impact of something is the quantity and quality of memes that come out of it. Critical acclaim is nice, great viewership is ideal, but memes about your creation? That's the biggest sign you've made it. WandaVision, Marvel Studios' debut series on Disney+ that kicked off the Marvel Cinematic Universe's Phase 4, was fortunate enough to have all three — and the memes were especially good. 
Few people were bigger fans of the memes than the actual creative forces behind the show. When Looper spoke in exclusive interviews with WandaVision creator and head writer Jac Schaeffer, director Matt Shakman, and producer Mary Livanos, they each expressed a deep appreciation for all the humorous content fans have been making about their show.
"I love the memes," Schaeffer said with a laugh. "My writer's room, we do a lot of sending of the memes to each other, and we are 100-percent entertained by quality memes." She also offered some credit to a family member for alerting her to the memes she wouldn't otherwise see: "I have a wonderful, young cousin. She's a teenager. Her name is Sarah, and she sends me all the TikToks. And so, I loved Sarah for keeping me in with the youth." 
Chatting with Looper in a separate conversation, Shakman confirmed that the WandaVision creative team did indeed "pass around various memes and TikTok videos" as episodes aired each week.
And the favorites are ...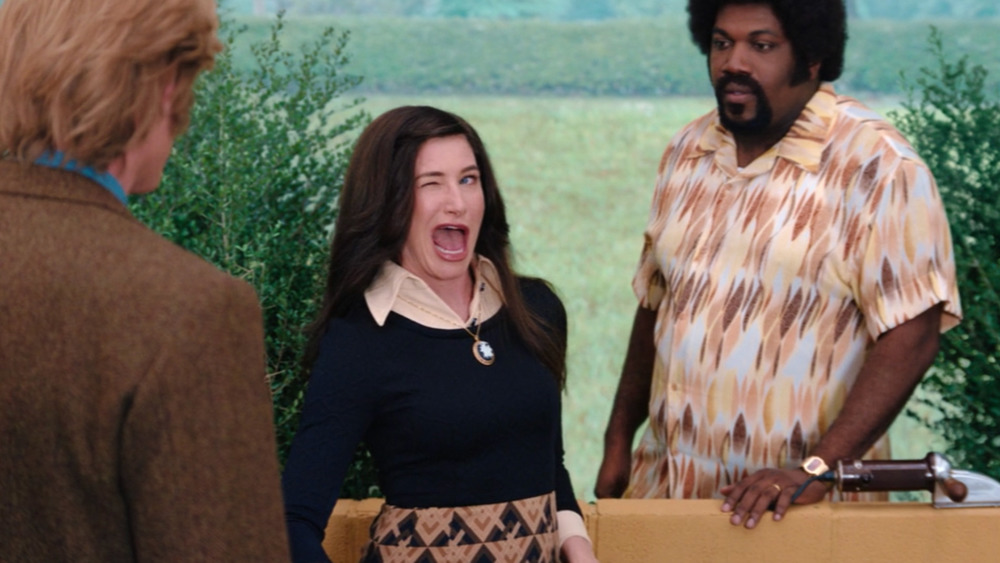 Marvel Studios/Disney+
We asked Schaeffer, Shakman, and Livanos for their favorite WandaVision memes, and though that might sound like a difficult decision to make, two of the creatives have concise, confident answers. When asked for his favorite, Shakman gave a big smile and said, "What is beef, if not cow persevering?" — a riff on Vision's heart-wrenching line to Wanda, "What is grief, if not love persevering?" Livanos enthusiastically responded to the same question with, "Anything with Kathryn Hahn winking. A hundred percent." It's hard to blame her: Kathryn Hahn is a joy to watch as both the hammy Agnes and the menacing Agatha Harkness.
Schaeffer had several memes across several media ready to list. Her favorite genre are ones that "[illustrate] what the home environment is, with regard to WandaVision viewership," one of which was a tweet from a man "talking about that he had just watched all of the MCU movies, the movies that his wife refers to as the WandaVision prequels." (This tweet was from Twitter user @ER1CH.)
Schaeffer also mentioned a meme that blends WandaVision with a behind-the-scenes shot from Thor: Ragnarok. "It's Cate Blanchett in costume [as Hela], and [director] Taika [Waititi] is showing her something, but she's on a platform. So she's towering over him, looking really skeptical. And he's really trying to show or something. The meme of it was like, 'Me when I talk to my family about WandaVision theories,'" Schaeffer laughed. 
Of course, Schaeffer is also a fan of all the Agatha All Along memes, specific highlighting the one where "they blame her for the Snyder Cut leak" that happened in early March 2021.
All nine episodes of WandaVision — meme-worthy moments and everything — are available to stream on Disney+.