The Real Reason We Didn't See This WandaVision Trio Together More On Screen - Exclusive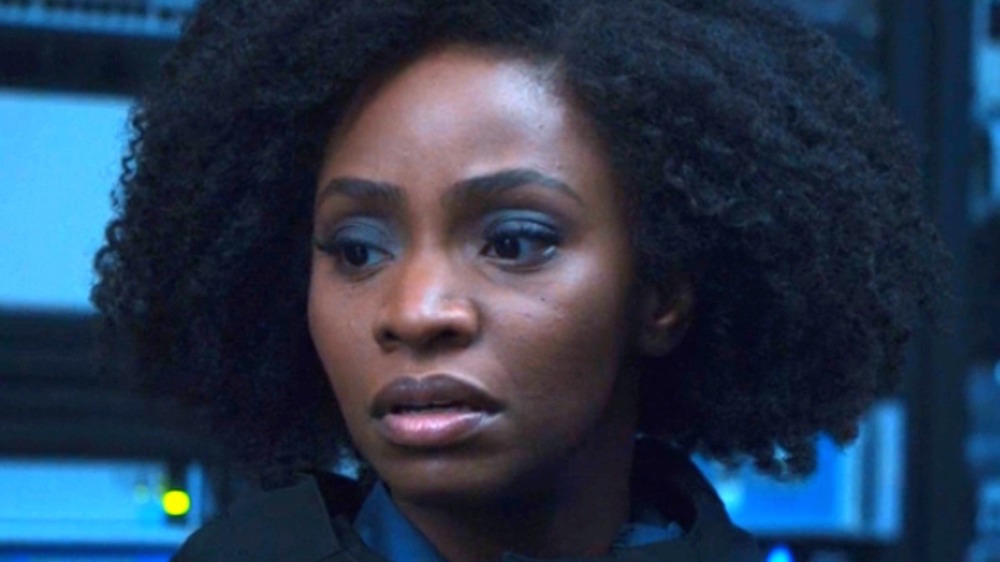 Marvel Studios/Disney+
WandaVision is functionally two stories being told in parallel with each other: Wanda (Elizabeth Olsen) and Vision (Paul Bettany) in Westview, and Jimmy (Randall Park), Monica (Teyonah Parris), and Darcy (Kat Dennings) outside the Hex. We didn't get as much time with the latter trio, which is understandable because we were already several episodes deep into the all-too-brief series when they made their first appearances. Even so, it's hard not to wonder what they were doing all that time between the action beats. Yoga? Donut breaks? playing Cyberpunk 2077? Shockingly, it's none of the above. The trio was actually quite busy behind the scenes, we just didn't get to see it.
On a similar topic, director Matt Shakman revealed on Kevin Smith's podcast Fatman Beyond that several scenes were cut from the final episode. These cut scenes include a shot-but-never-rendered Goonies-style romp through Agatha's (Kathryn Hahn) basement, and some alternate Monica scenes. Looper spoke with several of the creatives involved with WandaVision, including Shakman and showrunner Jac Schaeffer, and we asked what else was hard to cut. In our discussions, we got an answer as to why we didn't see more of Jimmy, Monica, and Darcy's adventures: They were cut for time and storytelling efficiency.
Some of the trio's scenes had to be cut for pacing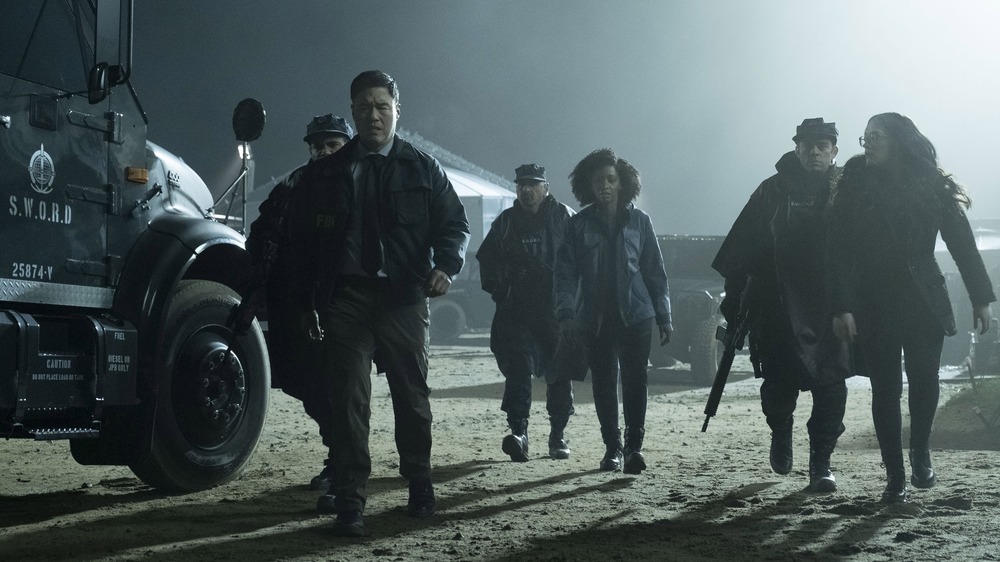 Marvel Studios/Disney+
When asked which scenes were hardest to cut, Schaeffer brought up those three, and explained why they were cut: "There were more scenes in the base, with Monica and Jimmy and Darcy, things that were on the page that we didn't shoot, where there was more theorizing. And we ultimately determined that it was just too much treading water. And also, it was a little bit self-congratulatory, because it was a lot of them figuring out the mystery, which was a mystery that we as writers built. So, right correctly, that those things fell to the side. But I think I just loved the trio so much, that it would have been fun to shoot and include more of their ensemble."
That's not to say Shakman and Schaeffer aren't still thinking of them, obviously. When asked what Jimmy, Monica, and Darcy are doing now, director Matt Shakman said, "Jimmy's a hard worker. He's catching bad guys, of course. Monica, we'll have to wait and see Captain Marvel 2 what she's up to ... And Dr. Darcy Lewis, the top of her field, I'm sure she's got a lot of people asking for her time and attention."
Add us to that list.