The Underrated Joaquin Phoenix Suspense Movie You Can Stream On Amazon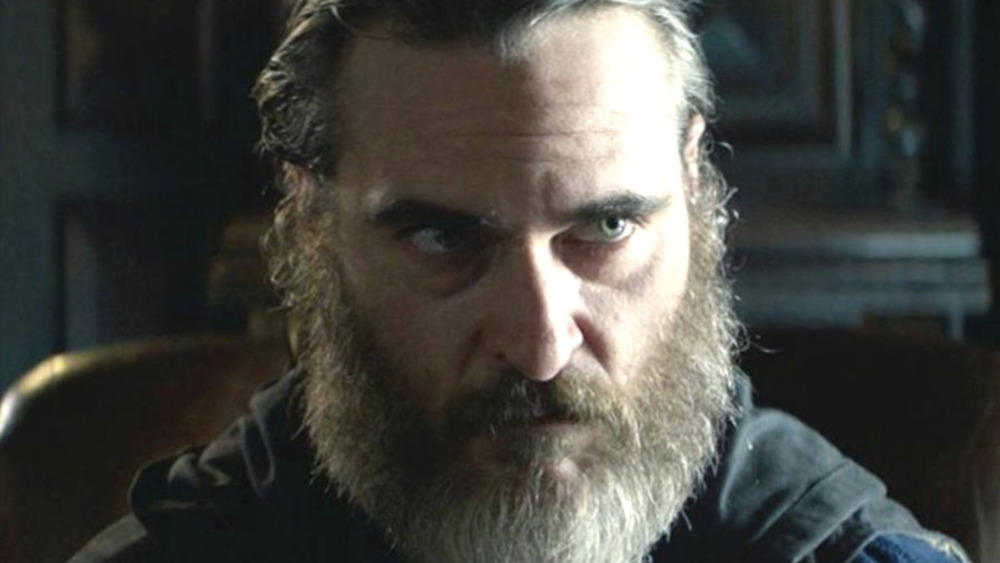 Amazon Studios
We may receive a commission on purchases made from links.
Whether you're a film buff or casual moviegoer, it's likely that you've come across the genius of Joaquin Phoenix at least once. From his portrayal of the relentless Commodus in Gladiator, to his staggering performance as the titular character in Joker, Phoenix has proven himself again and again as one of his generation's greatest actors. With forty films and an impressive array of diverse roles under his belt as of 2020, it's hard to imagine a part that Phoenix couldn't play. Yet, despite his popularity, some of his thespian triumphs are known better known than others — and that goes for You Were Never Really Here, an underrated Joaquin Phoenix suspense movie that will satiate your hunger for a truly terrifying film. 
Having won Best Actor at the Cannes Film Festival, Phoenix's dark interpretation of the role in You Were Never Really Here was universally praised, earning an impressive 84 on Metacritic. Even the great film critic Peter Travers spoke highly of Phoenix's captivating presence on screen, calling his performance "damn near flammable — dangerous if you get too close." So, if you aren't afraid of your mind getting singed by Phoenix's incendiary acting skills, here are a few more reasons why You Were Never Really Here should be the next film in your queue. 
Joaquin Phoenix plays Joe, a deeply troubled hitman for hire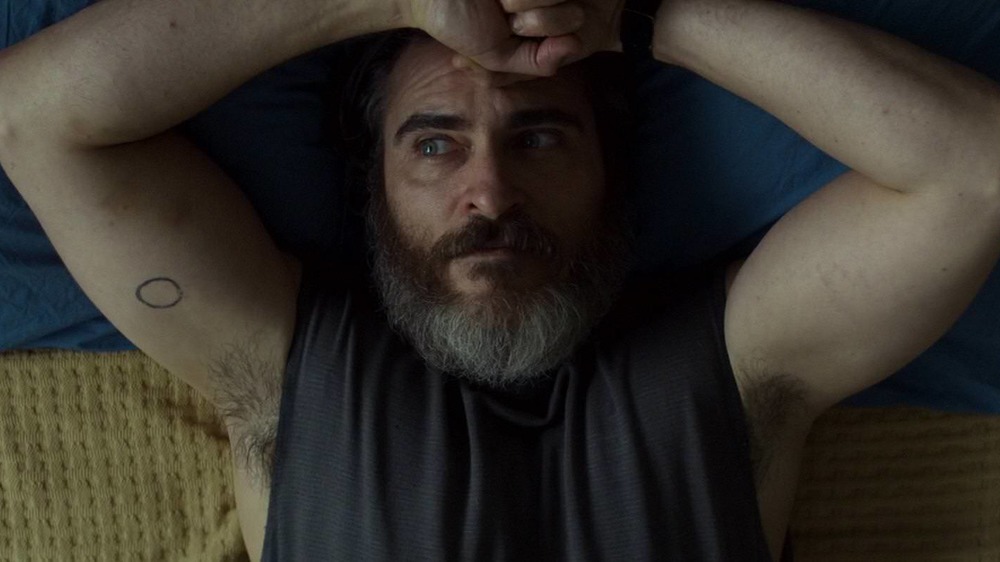 Amazon Studios
In You Were Never Really Here, Phoenix's plays the role of Joe, "a traumatized veteran" who "tracks down missing girls for a living" using utterly brutal—and often unethical—methods to complete his tasks. Joe is an elite tracker, among the best in his field — but the life of a hired gun comes with countless risks, especially when such an individual's past traumas, and present troubles, collide catastrophically like frenzied nuclear atoms. 
Plagued by suicidal thoughts precipitated by his time working for the military and FBI, Joe appears to be on the brink of a mental breakdown. Matters don't improve when he is seen by Moises (Vinicius Damasceno), the son of a shadowy figure named Angel (Frank Pando) who acts as the intermediary between Joe and his boss, John McCleary (John Doman). With his security compromised, McCleary reassigns Joe to another job: to save Nina (Ekaterina Samsonov), the kidnapped daughter of fictional New York State Senator Albert Votto (Alex Manette). But this mission reveals itself to be more than meets the eye—and will either prove to be Joe's salvation or his ruination. 
Visionary director Lynne Ramsey hits her stride with 'You Were Never Really Here'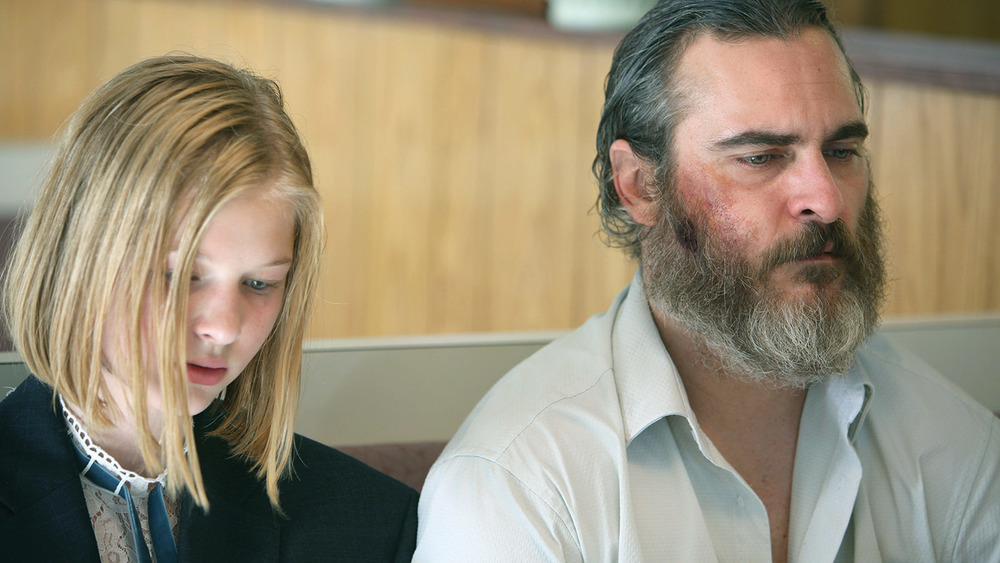 Amazon Studios
The brilliance of You Were Never Really Here comes largely from the vision of writer-director Lynne Ramsey. In a throughly entertaining interview with Tomris Laffly of RogerEbert.com, Ramsey attributes the film's gripping nature to how its plot balances utter despair with bursts of optimism.
"I think the film can be kind of scary in the sense that a lot of things are unexpected in it," she said. "You don't know what he's going to do next. But there's hopefulness as well [...] He's a fallible man who has totally failed in everything. It's against the trope of this kind of movie. But, yeah, I think there is something at the end (without giving spoilers) that feels more hopeful." 
It's that faint light of hope, against all odds, that gives momentum and emotional weight to Ramsey's film. As a deeply troubling, yet necessary investigation of what the human soul can endure, You Were Never Really Here is worth watching because it will leave you not only entertained, but leave you with a lasting impression of how our world often begets fruitless violence at too great a cost.