Steam Reveals Its 100 Best-Selling Games Of 2016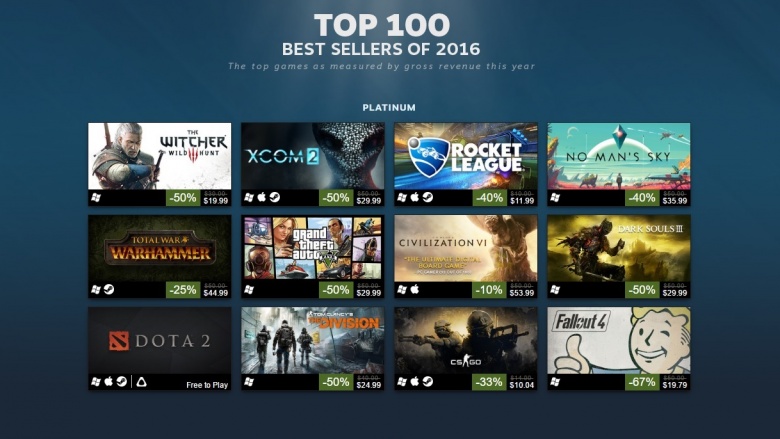 Valve
Valve has unveiled the 100 best-selling games of 2016, all of which are now available at a discounted price.
Owen Good of Polygon reported about the announcement and its accompanying sale, with many of the titles priced up to 75% off. There are Bronze, Silver, Gold, and Platinum tiers, with titles like The Witcher 3: Wild Hunt, Rocket League, Fallout 4, and Grand Theft Auto 5 standing above the pack.
It's interesting to note that some of the titles on the list are free-to-play games that feature in-game purchases and one entry is actually the Steam Controller, which is an accessory and not a game. It seems as if there's something on the list for everyone to enjoy, so dive into the best-selling titles of 2016 and look forward to all the hits in 2017.