Here's How You Can Watch Every Episode Of No Game, No Life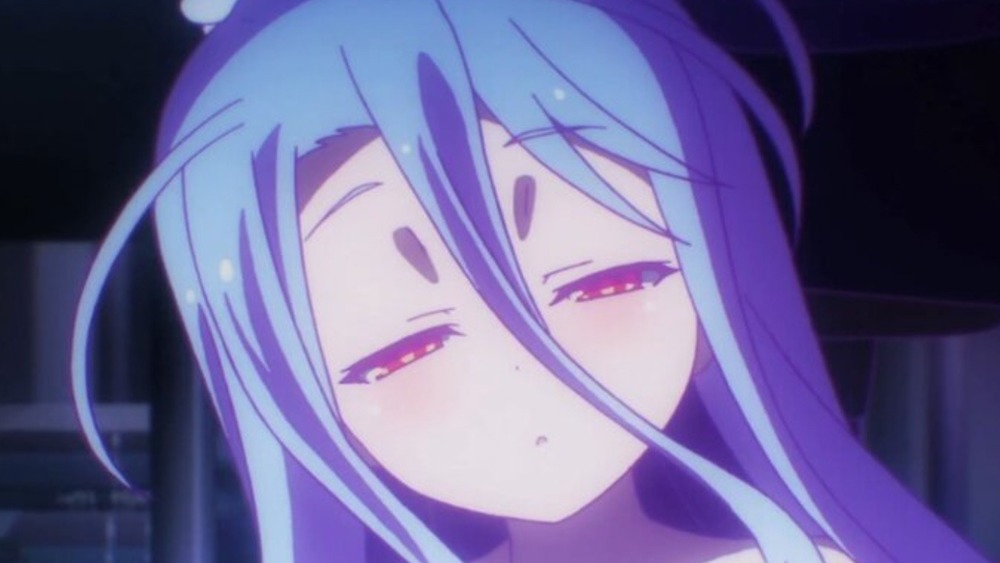 Madhouse
It can be daunting to start a new anime series. After all, if you begin watching One Piece, then you can look forward to feeling the incessant urge to binge-watch through all 800+ episodes. It's not for the faint of heart if you're jumping in now, when the show's already been on for over 20 years. When you're looking for something a bit more manageable to satiate your anime cravings, though, there are a few places you can turn to in order to check out an underseen gem — No Game, No Life. 
The series only has one season consisting of 12 episodes, with a second season seeming less and less likely it'll ever get off the ground. As it stands, the first season offers a perfectly serviceable story centered around two step-siblings, Sora and Shira, who get transported into an online world where people resolve conflicts via magically-enforced games. Anyone who's a fan of Yu-Gi-Oh! and Sword Art Online should find plenty to enjoy with this series and the prequel film — No Game, No Life the Movie: Zero — and fortunately for anime fans, there are quite a few streaming services where you can watch every episode, and you should have at least one of the following at your disposal.
Netflix, Hulu, and Crunchyroll are your best bets to watch No Game, No Life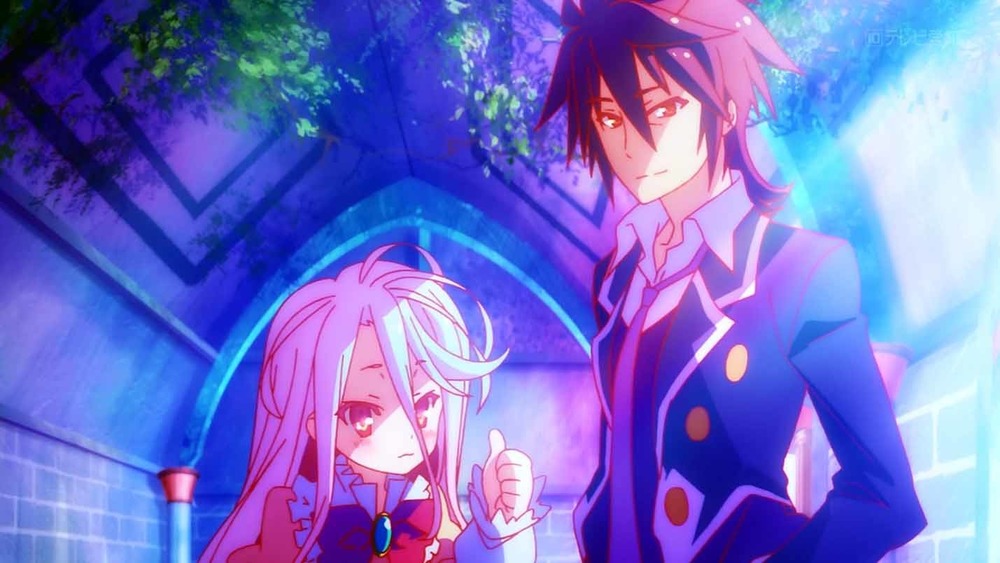 Madhouse
All 12 episodes of No Game, No Life may have come out back in 2014, but luckily, it hasn't been forgotten by some of the biggest names in the streaming industry. You can watch the entire first season on either Netflix, Hulu, or Crunchyroll with both sub and dub versions available across streamers. However, you're not going to have as much luck if you also want to watch the movie, which you really should, in order to fully appreciate this story as a whole. As of this writing, Netflix is the only service out of those three that also has the film available, so to have every chapter of this story at your disposal, that's the streamer you'll want. 
For those of you who don't mind going off the beaten path a bit, then you can watch all 12 episodes along with the film on HIDIVE, a site dedicated entirely to anime with dubs and simulcasts available. The best part is that you can sign up for a 30-day free trial for this streaming service, so you can get plenty of time to make sure it's right for you before paying a cent. Of course, if you're just interested in checking out No Game, No Life, then 30 days is more than enough time to binge-watch one season. It's also worth noting that the episodes are only 23 minutes in length, so you could knock it all out in a single evening if you really wanted to. 
No Game, No Life proves the Isekai genre of anime is alive and well. With so many options to view it, you shouldn't have an excuse for missing out on it now.