The Boys Character That 25% Of People Want More Of In Season 3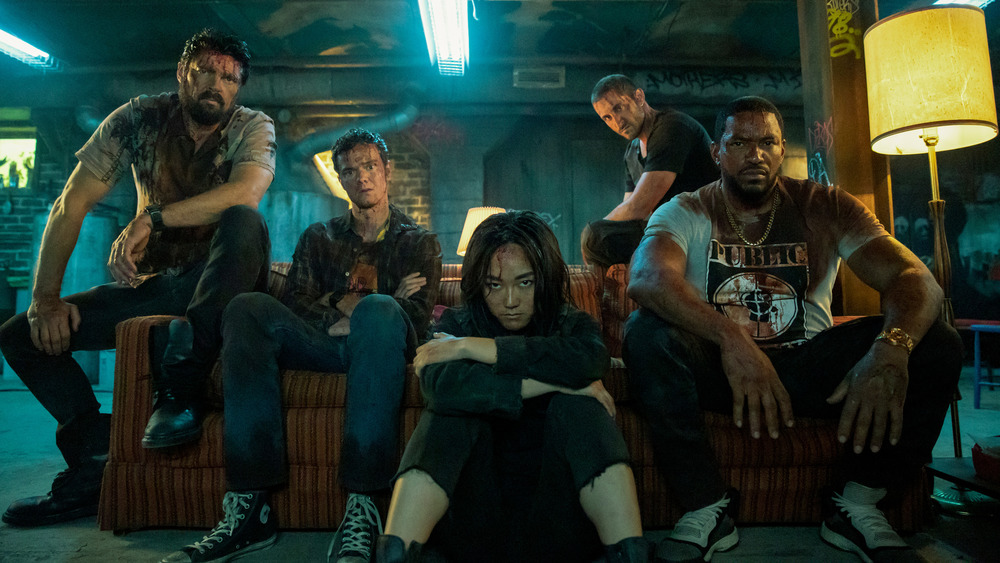 Amazon Studios
By the end of The Boys season 2, viewers had seen their fair share of casualties. Courtesy of Congresswoman Victoria Neuman (Claudia Doumit), the Supe-in-sheep's-clothing, several minor characters were rendered headless. Barring some kind of miracle or flashback, fans have had to bid farewell to CIA deputy director Susan Raynor (Jennifer Esposito), former Vought scientist Jonah Vogelbaum (John Doman), head of the Church of the Collective Alastair Adana (Goran Višnjić), The Seven's briefly tenured speesdster Shockwave (Mishka Thébaud), and about a dozen nameless House Judiciary Committee hearing extras. Mind you, that's just Neuman's body count. We can't forget Lamplighter's (Shawn Ahsmore) dramatic self-immolation in The Seven's conference room and Becca Butcher's (Shantel VanSanten) tragic death at the hands... er, eyes... of her own son, Ryan (Cameron Crovetti). 
And yet, among all the characters who fans may have preferred not die, the one Supe we were sure was totally kaput — for which we were totally glad — is actually still alive. The Boys showrunner Eric Kripke confirmed in an interview with TVLine that "stumpy little Nazi" — his words — Stormfront (Aya Cash) is still alive. "She's actually not dead. What we thought was interesting is, if you remember, she ages very, very slowly. So the best poetic ending for that character is someone who so believed in some kind of pure race finds herself mutilated and having to live with it for potentially centuries felt like a fate worse than death for her. So no, Stumpfront is not dead."
Stumpfront; that's epic. Anyway, in taking stock of who was lost and who is still around, we got to thinking which surviving cast members audiences would like to see more. Looper conducted a survey of 528 readers around the country and asked them which character they'd like to see more of in The Boys season 3, and you might be surprised by the results.
Nearly 25% of people want more of in Ashley Barrett in The Boys season 3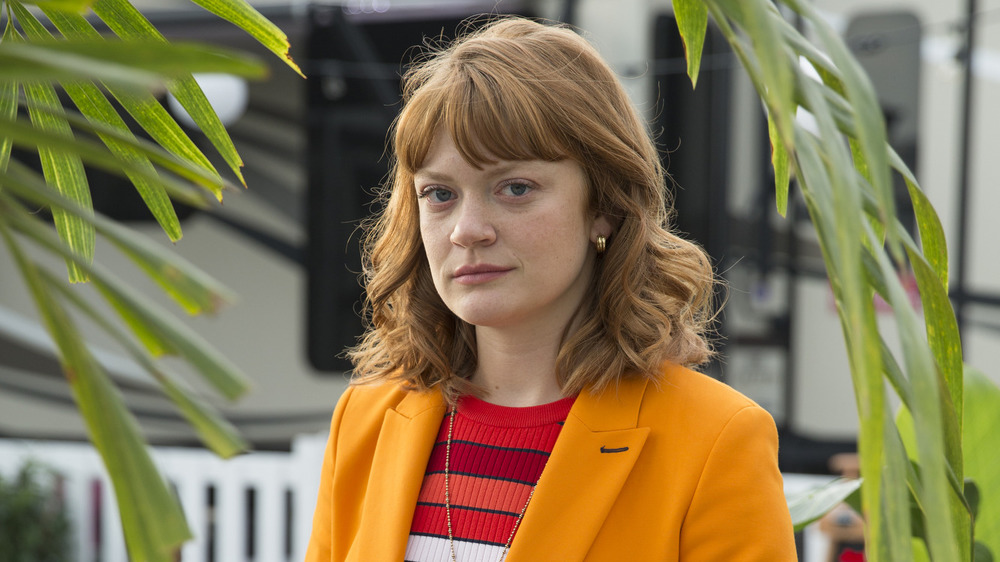 Amazon Studios
When Looper asked fans which character they'd like to see more of in the third season of The Boys, 24.81% of respondents said they'd like to see more of Ashley Barrett (Colby Minifie). That's right, fans are hoping Vought International's former Director of Talent Relations — newly promoted to the role of Senior Vice President of Hero Management after the death of Madelyn Stillwell (Elisabeth Shue) — gets more screen time and more responsibility when the show returns, presumably with her ever-present clipboard. Because, as Homelander (Antony Starr) made abundantly clear in season 2, she might have a bigger title but she has absolutely zero authority over The Seven.
The aforementioned villainous Supe, Victoria Neuman brought in 18.56% of the vote, good enough for second place. If fans get their way, it seems, we'll be seeing a lot more ruptured crania in the future. Maybe she'll get a cool name, like Noggin Blaster or Head Crusher. Black Noir was shortly behind, with 17.99% of respondents hoping to see more of their favorite mute, tree-nut-allergy-afflicted ninja, though we doubt we'll see a Black Noir storyline that's loyal to the source material. Vought International CEO Stan Edgar (Giancarlo Esposito) brought in 17.80%, good enough for fourth overall. We're guessing fans love his calm, quiet menace, much like they enjoyed Esposito's turn as Gus Fring on Breaking Bad.
What's telling about the results is the relatively short gap between first and fourth; not much separates the character whom a plurality of fans would like to see more of and the lowest-scoring option, indicating fans are pretty happy with all the characters we provided as options. Any math majors out there might notice there's a solid one fifth of the total vote unaccounted for in the above. That's because 20.83% of respondents chose Other, and left various responses, many of which were less than constructive; though, on the chance the respondent who suggested Elmer Fudd was being genuine, we'd like to see that too.