Here's How You Can Watch Every Episode Of FLCL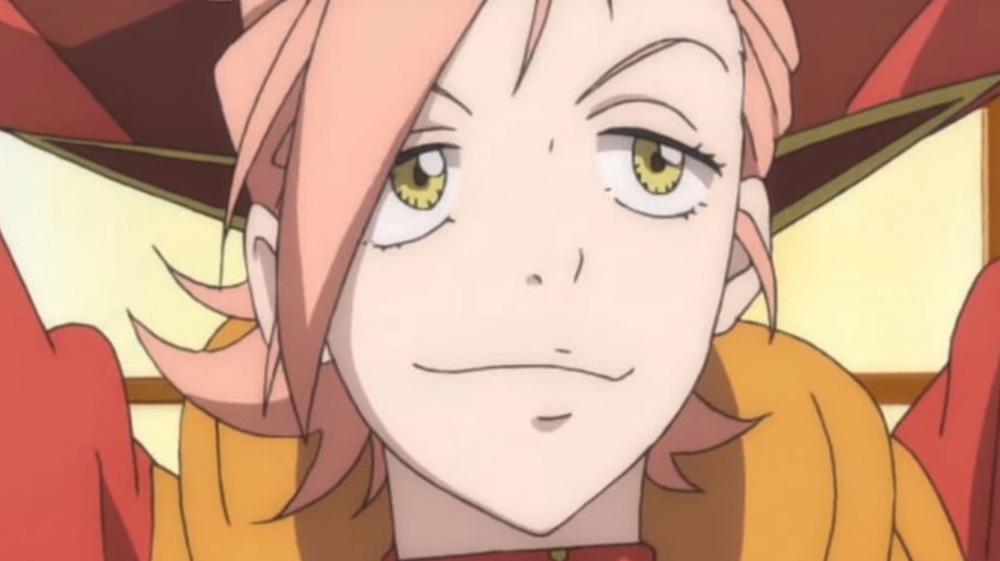 Funimation
We may receive a commission on purchases made from links.
So you want to watch Kazuya Tsurumaki and Yōji Enokido's FLCL. Who can blame you? It's swell, weird, and funky. It's got everything — Vespa scooters, bass guitar violence, robot guys, Galactic Space Police Brotherhoods — all the moving parts that make a story infinitely rewatchable and, most importantly, relatable.
There are plenty of reasons to want to watch FLCL. Maybe you're a fan going back to the show's premiere two decades ago. Maybe you're looking for something new, and an original anime where a kid gets brained with a left-handed bass seems like your cup of tea. Maybe you just started working as a staff member on a new season of Avatar: The Last Airbender, and your boss, Giancarlo Volpe, has mandated that you purchase FLCL and watch the whole thing, which Thrillist reports is something that he actually did. The possibilities are endless, but the means are apparently limited.
With that in mind, we've scoured the internet for the best ways to watch the cult classic series. It takes some finagling, but with the right level of dedication, you could be streaming all of FLCL in a matter of minutes, provided you've got the right subscription service.
Watching FLCL is easy, understanding it is harder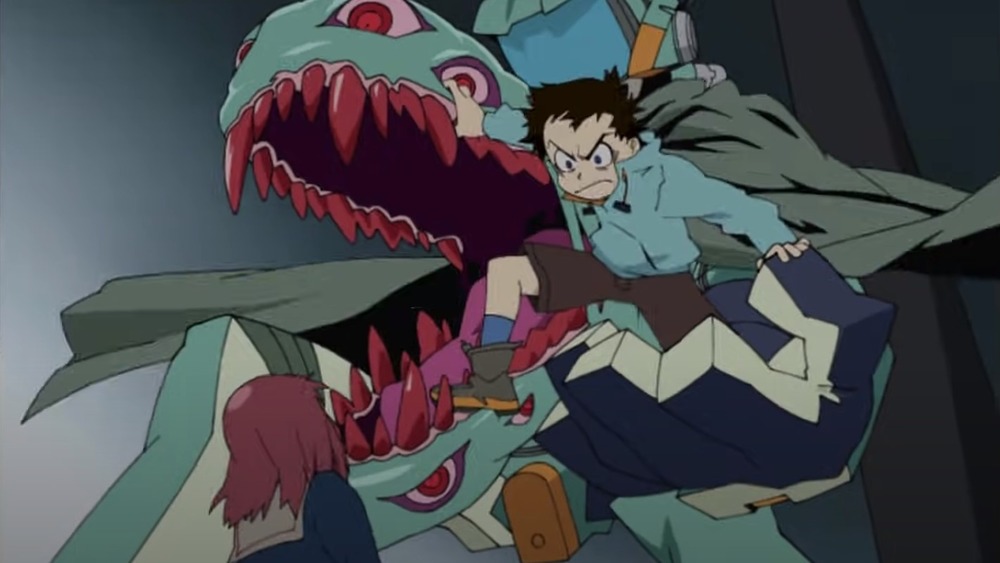 Funimation
First, the easy news: If the original six episodes of FLCL are enough to keep you sated, then you're in luck. Hulu currently has the whole first series available to watch, no muss, no fuss, as part of its standard package.
Watching the follow-up seasons is a little more tricky. Hulu has FLCL Progressive and Alternative available to view, but only with the Live TV upgrade, which tacks a hefty $64.99 onto your monthly expenses. YouTube TV has seasons 1 and 2 available at an identical price point. If you just want FLCL Alternative, can also subscribe to SlingTV. Yes, it's $35 a month, but it also gets you unlimited access to Gene Autry's 1943 classic Man From Music Mountain, so it's well worth the money.
All of that being said, you could just bite the bullet and buy the show outright. Amazon Prime Video offers individual episodes at $2.99 a pop, or entire seasons in the $15 to $20 range. The upside to this approach: FLCL will be yours for the foreseeable future, available to download onto your Kindle Fire or other device of your choosing. The downside: no Gene Autry. Life is all about give and take.