What Shocked Katee Sackhoff About Playing Bo-Katan In The Mandalorian - Exclusive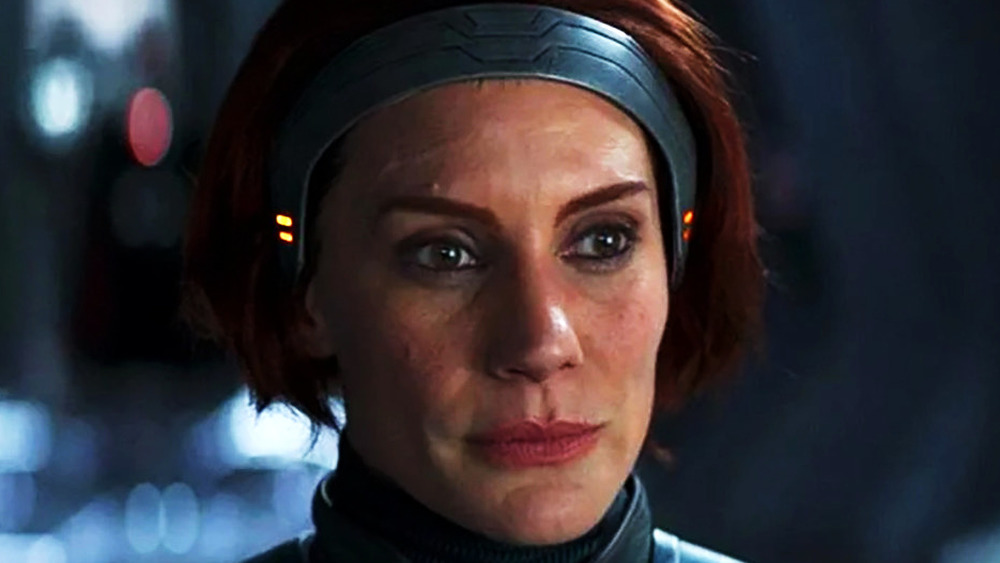 Lucasfilm/Disney+
Mandalorian warrior Bo-Katan Kryze (Katee Sackhoff) might've recently won a whole legion of new admirers in season 2 of The Mandalorian, but die-hard Star Wars fans have been following her adventures for years. Long before Bo-Katan took down the villainous Moff Gideon (Giancarlo Esposito) and clashed with Din Djarin (Pedro Pascal) over ownership of the legendary Darksaber, she was fighting to free her homeworld from Darth Maul on the animated Star Wars spin-off The Clone Wars, and later returned to lead her people in animated sequel series Star Wars Rebels. Bo-Katan's story has been in progress for years, and actress Katee Sackhoff has played her the entire time. So, when it came time for Bo-Katan's live-action debut, it was just more of the same for the Battlestar Galactica and Longmire veteran, right? 
As it turns out, not so much. As Sackhoff tells Looper, her experience on The Mandalorian was absolutely full of surprises — and they started during casting.
Sackhoff never imagined she'd get to play a live-action Bo-Katan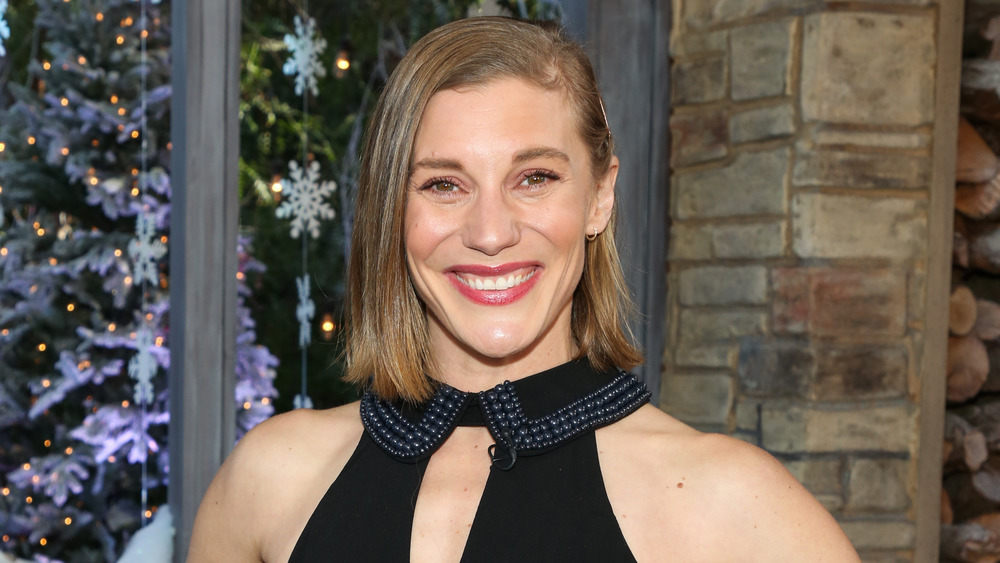 Paul Archuleta/Getty Images
Bo-Katan made her first real appearance in The Clone Wars in 2012, in the season four episode "A Friend in Need." At the time, Sackhoff was coming off a fan-favorite run on Ronald Moore's Battlestar Galactica reboot, on which she appeared as the pilot Starbuck, a role played by Dirk Benedict in the original 1978 series, a casting decision that broke Hollywood stereotypes at the time. Sackhoff credits her time on the SYFY space opera with landing her the Star Wars gig, noting that, up to that point, most characters who wore Mandalorian armor were male.
"I think that I was sort of in people's periphery. Like, if we're going to take a character that is most notably a male and turn it into a woman, we should just call Katee because she's done it once," Sackhoff explains, laughing. "For the longest time, I always joked, 'Sure, I'm just going to do every character that has changed from a man to a woman.'"
Fast-forward a few years: The Mandalorian is in production, and creator Jon Favreau invites Sackhoff over for a meeting. They're talking about Bo-Katan, and about halfway through the conversation, Sackhoff suddenly realizes he's asking if she wants to play the character in his new live-action series.
"I was such a dum-dum, because as I finally started looking around, there were pictures all over the wall, and they were breaking down the season of The Mandalorian. And, like, I was in them," Sackhoff says. "It was pretty surreal. I just remember sitting with my hands between my legs, cross-legged, just desperately trying to not fidget because I was so nervous to just be in the room."
That was surprise number one. Number two came when she actually got to set.
Why bringing Bo-Katan into live action was such a challenge for Katee Sackhoff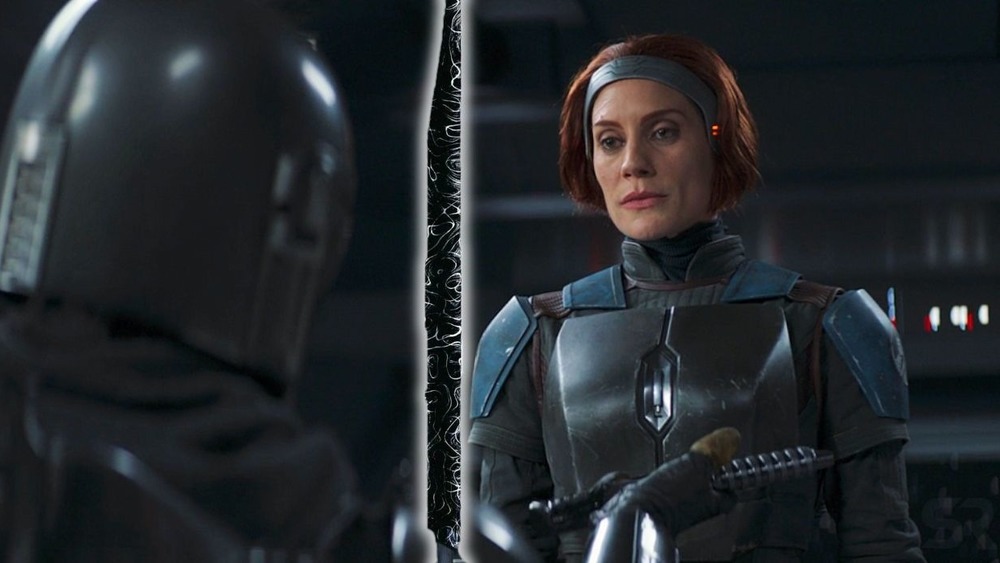 Lucasfilm/Disney+
Sackhoff headed to Lucasfilm to get fitted for her armor — despite all of her genre work, it was her first time ever doing a 3D body scan — and geeked out with Bo-Katan's creator, Dave Filoni, about how she looked. "I looked exactly like her. And it felt like a birth to him. This character that he had drawn has all of a sudden crowned and been birthed," Sackhoff remembers. Shortly afterwards, filming began. "I knew the character, I memorized my dialogue, I was ready," she says.
Or, at least that's what she thought. The reality was a little different. "I thought I was more prepared than I was," Sackhoff admits. Yes, the actress had been playing Bo-Katan off and on for almost ten years at this point, but that had all been voice work. "I've never walked as her. I've never moved as her. How does Bo-Katan sit? I don't know anything ... I was panicked."
Thankfully, Sackhoff wasn't working alone. Bryce Dallas Howard, who directed Sackhoff's first episode of The Mandalorian, quickly set Sackhoff straight. "I remember her saying to me that it's fine. You're just like Pinocchio. You've been a wooden boy for so long and now you're a real boy. And you just have to figure out how to walk and talk," Sackhoff says. "All of a sudden, I had this metaphor for what I was going through."
Showrunner Jon Favreau was a big help, too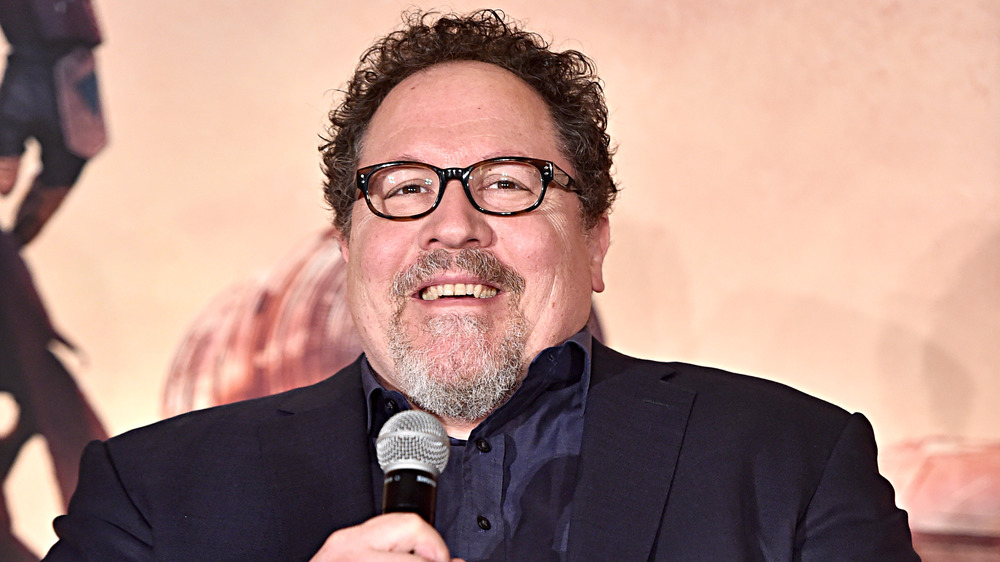 Alberto E. Rodriguez/Getty Images
An on-set visit from Jon Favreau helped a lot, too. Favreau worked extensively with Sackhoff to define Bo-Katan's body language, drawing on the character's rich backstory to define how she moves. "This is a woman who is noble-born. She is very purposeful. I mean, she's a princess, for a lack of a better word," Sackhoff says. "So, I wanted to make sure that she was calculated and that she wasn't a person who slouched, and she wasn't a person who moved as much as I do ... That was the hardest part, just sitting still, because I was so nervous."
None of those nerves made their way to the screen, of course. In The Mandalorian, Bo-Katan is just as confident and charismatic as her animated counterpart. It's still the same character. She just looks a little different, is all.
Given the events of The Mandalorian's season 2 finale, it seems like Bo-Katan will be a recurring presence in the series, and Sackhoff's next big surprise looks like it'll be where the character heads next. Like the rest of us, when it comes to Bo-Katan's future, Sackhoff is in the dark. "I honestly wish that I could tell you that I knew something. I really don't know," she says. "I can only use my imagination and hope that we see some pretty cool stuff, but I have no idea."
For more information on how Sackhoff prepares for her roles, particularly how she gets in shape for filming, check out her YouTube channel, Blood, Sweat & Coffee. Meanwhile, the second season of The Mandalorian is available to stream on Disney+.