The Real Reason Sons Of Anarchy Creator Kurt Sutter's Marvel Movie Script Was Rejected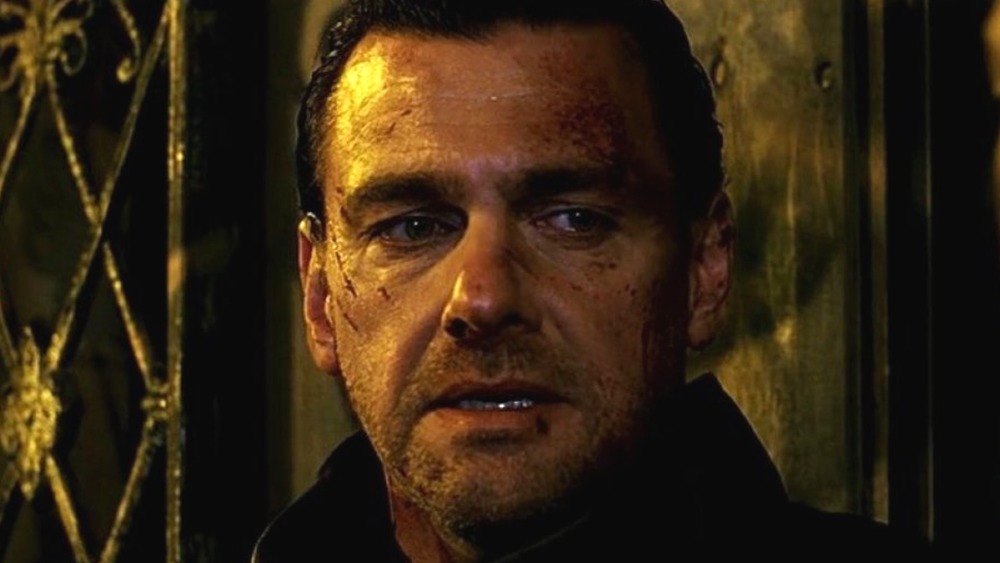 Lionsgate Films
2008 was a banner year for the superhero genre. Iron Man officially kicked off the Marvel Cinematic Universe, while The Dark Knight earned these films a level of prestige they hadn't enjoyed previously. Combined with a slew of other films like The Incredible Hulk and Hancock, it's only natural for some vigilantes to fall to the wayside, and that's precisely what happened with Punisher: War Zone. 
The hyper-violent antihero hasn't had the best of luck when it comes to big-screen adaptations, with his 2008 outing having some of the poorest reviews he's had to date, as well a subpar box office performance. However, in the years since its release, the film has garnered its fair share of fans who enjoy the pulpy fight scenes and excessive gore. The opening sequence alone, complete with Punisher dangling from a chandelier to shoot at bad guys, lets you know precisely what kind of movie you're getting into and whether you want to come along for the ride. 
This level of action shouldn't come as a surprise to anyone familiar with the work of screenwriters Art Marcum and Matt Holloway, who are also the duo behind scripts for Iron Man, Transformers: The Last Knight, and the upcoming Uncharted film. However, one name you won't find in the credits is that of Kurt Sutter, creator of Sons of Anarchy, who was actually commissioned to rework a version of a Punisher script. While his signature brand of violence would seem to be a perfect fit for Frank Castle, Marvel passed on it, and the reasoning behind the decision makes sense. 
Kurt Sutter's script was way off from what the studio wanted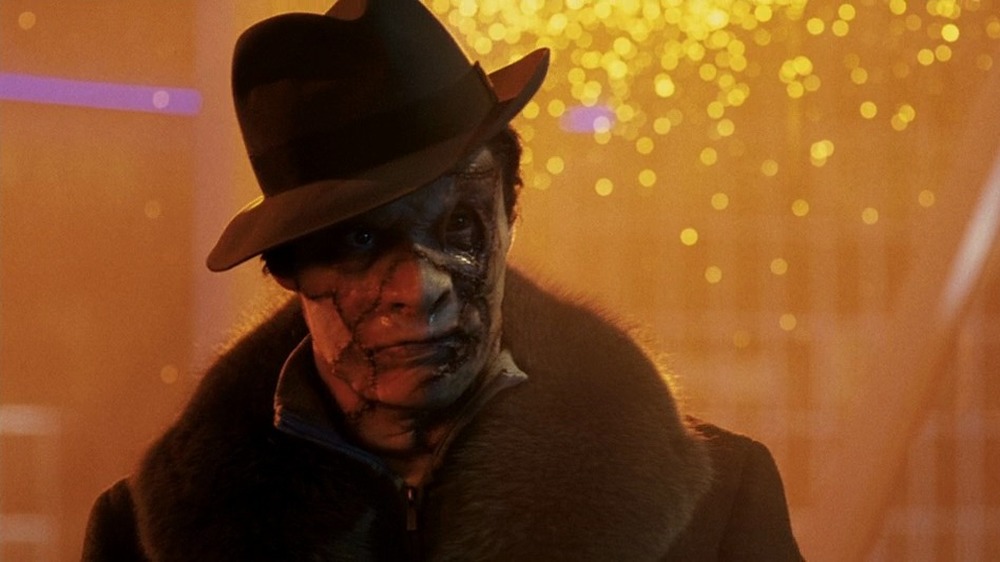 Lionsgate Films
Even though Punisher: War Zone is vastly different from what Marvel tends to put out these days, there were still rules Kurt Sutter had to follow when he was brought onboard. In an interview with ComingSoon.net, he talks about how he didn't quite understand the homework assignment: "I think in my draft of the movie, I ultimately took too many liberties [...] and it was a rewrite. I was not asked to do all that much. I just saw the story in a different way. So ultimately, I wrote the script and they were like, we didn't want this."
It's hard to imagine how out-there Sutter's script was, considering how gory the final product turned out to be, but not everything Sutter came up with had to be thrown in the trash. He goes on to explain, "I felt like I was able to sort of ground Frank [Castle] a little bit more in the world as I knew it. And the result of that was the recycling plant." In case you haven't seen the film or it's been a while since you have, the recycling plant scene he's referring to leads to the creation of the film's antagonist, Jigsaw (Dominic West), when he falls into a glass-crushing machine and ends up with the facial stitches that inspire his new villainous alter ego. It's arguably the most memorable sequence in the film, and Sutter's influence didn't end there. 
He further states, "I think that and like, maybe a couple of pieces of dialogue and one other story turn were the remnants of my draft." Much like Jigsaw's face, it seems like the shooting script ended up becoming a mishmash of a bunch of writers' different ideas. For the time being, you can check out Kurt Sutter next in front of the camera in Chaos Walking, which Looper reviewed here.