What Fans Of Nicolas Cage's Mom And Dad Should Watch Next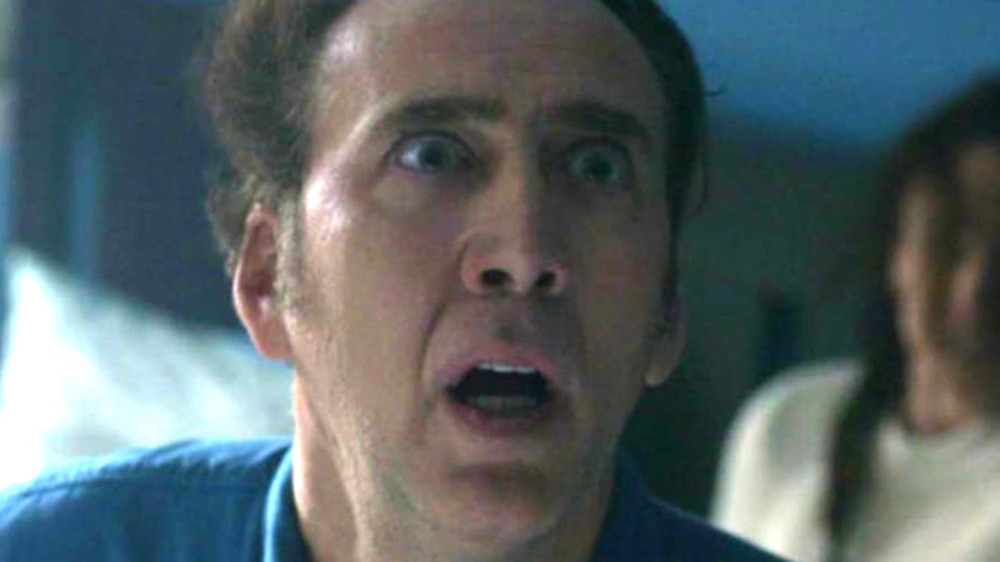 Momentum Pictures/Vertigo Films
Nicolas Cage loves taking on a crazy role, often in horror movies. There was the psychedelic Mandy, in which Cage's character Red Miller must save his girlfriend from a group of murderous cultists, as well as the visually stunning Color Out of Space. And in 2017, Cage starred in the dark horror comedy Mom and Dad, a particularly fascinating film that presents a town infected with a virus that fills parents with an uncontrollable urge to kill their children. Cage and Selma Blair play Gen X parents Brent and Kendall, who try (and fail) to resist the urge to hunt down their own offspring.
Fans of the film on Reddit have pointed out that Mom and Dad was an adaption of The Screwfly Solution by Alice Sheldon. The novelette was published in 1977, and in 2006, it was adapted as part of a horror anthology for Showtime called Masters of Horror. If you're a fan of Mom and Dad, the Masters of Horror take on The Screwfly Solution should definitely be your next watch.
Masters of Horror takes on The Screwfly Solution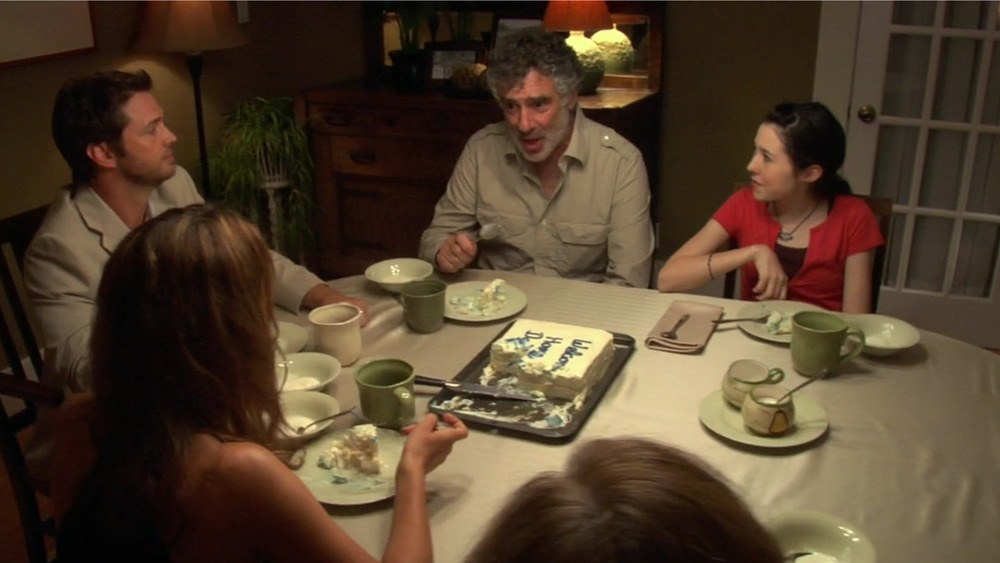 Showtime
Showtime's Masters of Horror set out to collect 13 one-hour movies from the best directors in horror, and creator Mick Garris is said to have given the filmmakers full creative freedom on their chosen stories. Director Joe Dante of The 'Burbs and Gremlins fame chose Sheldon's story for his season 2 installment (he previously directed "Homecoming" in Masters of Horror season 1). 
Plainly titled "The Screwfly Solution," the hour-long film stays closer to the original source material than Mom and Dad does. Sheldon's novelette tells the story of a world that has been infected with a virus that causes men to commit femicide, practically wiping women out of existence. Cults justifying the violence spring up — echoing The Handmaid's Tale, but with even fewer women. "The Screwfly Solution" stars Jason Priestley, Kerry Norton, and Elliott Gould, and can be streamed, along with the entire Masters of Horror anthology, for free on Tubi.