This Was Ricky's Dumbest Money-Making Scheme In Trailer Park Boys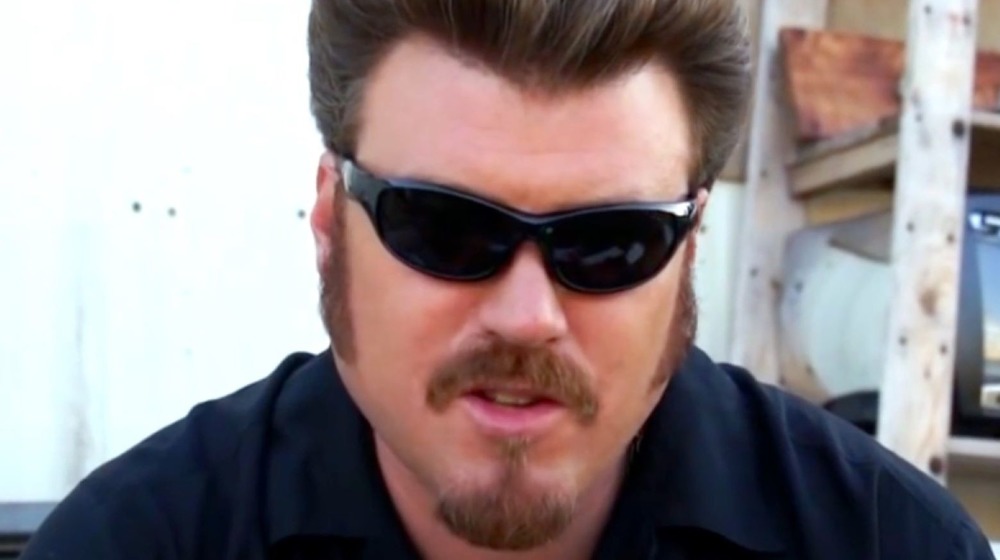 Netflix
If you're a fan of the hilarious Canadian mockumentary comedy series Trailer Park Boys, you're well-aware of Ricky's endless stream of lazy ways to make a quick buck. While they are all pretty laugh-worthy, a few have been smart, and some have been downright stupid.
For instance, Ricky has sold homemade liquor, grown marijuana in recycling bins, and stolen gas from his neighbors. He's always thwarted — often by his nemesis, Sunnyvale Trailer Park's superintendent Jim Lahey (John Dunsworth) – before making it big, but he does tend to make a little bit of money off each scheme. However, even the most loyal fans of watching Ricky (Robb Wells), Julian (John Paul Tremblay), and Bubbles (Mike Smith) trying to make a living in the trailer park they call home might be left scratching their heads when asked what Ricky's dumbest money-making scheme in Trailer Park Boys has been, so far.
Ricky's dumbest money-making scheme in Trailer Park Boys involved his daughter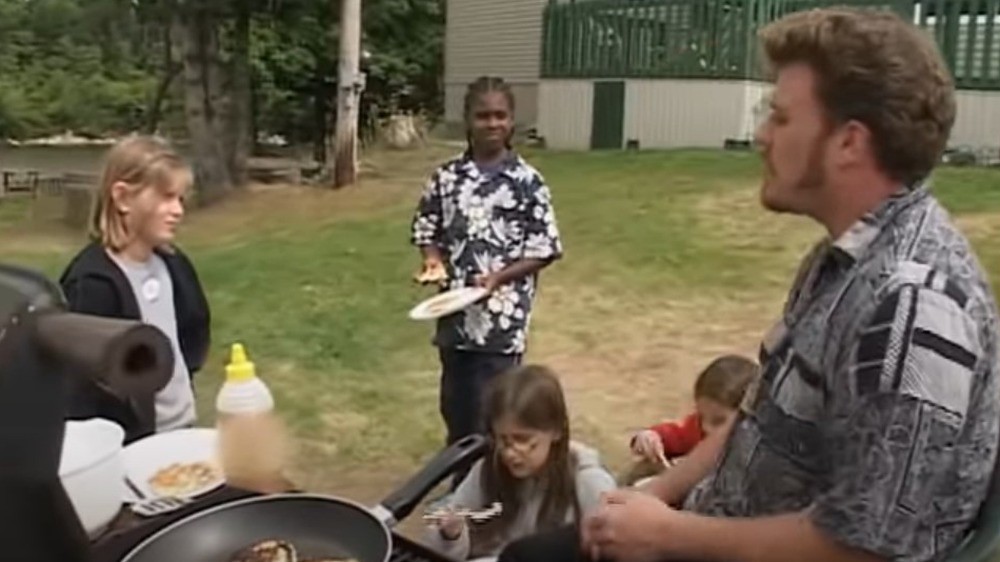 Netflix
While Screen Rant details a few of Ricky's silliest ideas for ways to make money, his worst one has to be in the season 3 episode "Where the F*ck is Ricky's Barbecue?" in which he employs his young daughter, Trinity (Jeanna Harrison), and her friends in the Junior Achiever's program to steal barbecues that he intends to repaint and sell. When asked what he does for business, Ricky says he "remarkets" barbecues, but Trinity bluntly says he steals them and sells them at the flea market.
Ricky gets his crazy scheme off the ground by recruiting the small team of youngsters in stealing a barbecue from the balcony of an apartment. However, he's caught in the act and pepper-sprayed in the face, forcing the gang to flee and find something that Ricky can use to wash his eyes out. A mop bucket does the trick.
However, Ricky runs into another problem when one of the kids he's using in his money-making scheme turns out to be the child of local police officer Erica Miller. In an attempt to throw her off, Ricky calls himself J.A. leader "Randy Lahey" and quickly leaves — a shining example for his daughter and her friends.
Ricky's scheme to re-sell barbecues in Trailer Park Boys was really dumb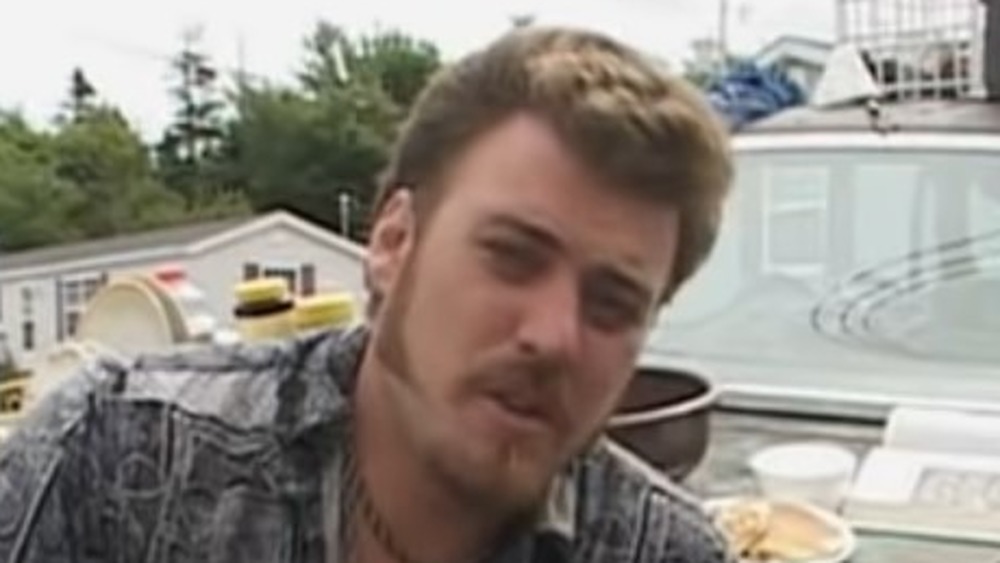 Netflix
Ricky's reasoning behind this dumb money-making scheme is just plain silly, as he buys into the kids' belief that children can't be arrested for stealing like an adult. Trinity says that they learned at school that kids under 12 years old can't go to jail, and her friend says to Ricky, who is obviously considering this possible advantage, that they could steal as many barbecues as he wanted.
This, of course, isn't true at all. As Fandom notes, Ricky tries to paint his scheme as him "helping Trinity and her classmates," but he is later chastised by Julian and Bubbles for getting his daughter and other kids to participate in his hairbrained scheme.
In the end, Ricky still has to rely on Julian's quick thinking and charm to keep Officer Miller from arresting anyone on several occasions.