American Ninja Warrior Season 13 - What We Know So Far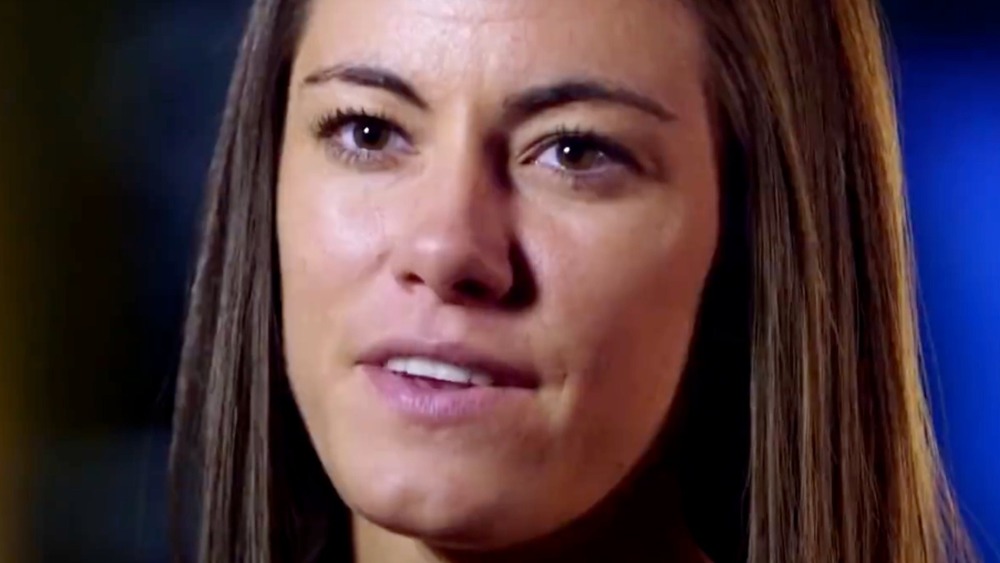 NBC
Sometimes you just need to watch a bunch of people try to get through an obstacle course only for most of them to fall flat on their faces. For 12 seasons, American Ninja Warrior has done this in spades, upping the ante with each passing year to give contestants greater challenges they have to overcome. Some are able to show off their physical prowess and actually make it through to the end of a course, advancing to the next stage in the process. But by the end of the season, there can only be one ninja left standing with the chance to win a boatload of cash. 
From swings to trampolines, the show has thrown a lot at competitors over the years, but even this series couldn't outrun the COVID-19 pandemic that locked down the country in 2020. Season 12 was filmed in a bubble in St. Louis with a reduced contestant pool to try to limit people's exposure to the virus (via USA Today). While things haven't gotten completely back to normal, the show has been able to continue with season 13 with limitations continuing to be in place. Here's everything we know about the next season of American Ninja Warrior so far. 
What's the release date for American Ninja Warrior season 13?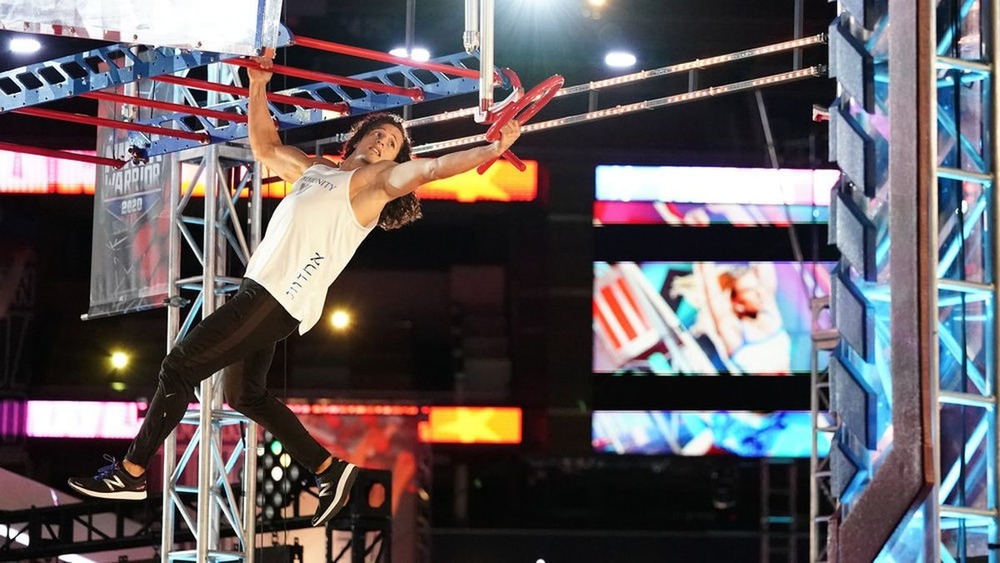 NBC
American Ninja Warrior has had incredible luck over the years with its summer release date, but as was the case with many shows in 2020, it had to delay the release of season 12 in the midst of the COVID-19 pandemic. That's why it came out in September as opposed to sometime in May or June. It looks as though things have gotten back on track for the upcoming season as NBC recently announced when fans can expect the competition series to return. 
On March 9, NBC came out with a press release that was later re-published by American Ninja Warrior Nation revealing the show's glorious return to the small screen on May 31. That's a Monday night where it will premiere at 8:00 p.m. EST/PST. It's part of an entire week of new seasons for some of the most popular reality series on any network, including America's Got Talent and Making It, which will come out on June 1 and June 3, respectively.
Who's in the cast for American Ninja Warrior season 13?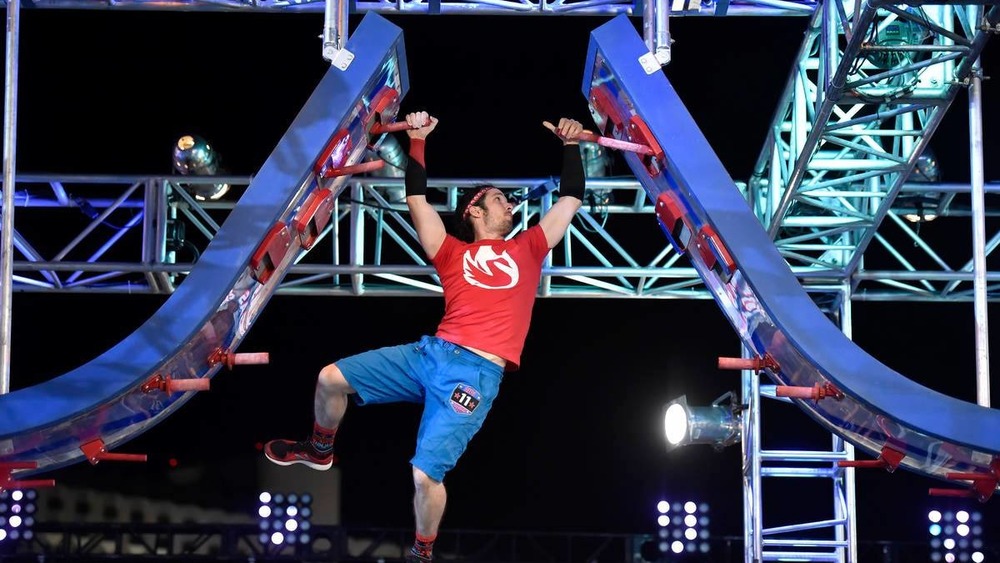 NBC
The press release goes on to offer some insight into who we can expect to see once season 13 premieres. Matt Iseman, who's been with the series since season 2, will return to offer commentary alongside Akbar Gbaja-Biamila. They'll be joined by sideline reporter, Zuri Hall, as they provide insight into a type of American Ninja Warrior we haven't seen yet before.
The statement released by NBC goes on to state how there will be a major shake-up for season 13 as the age limit has been lowered so that contestants as young as 15 can try to win the grand prize. While season 12 had to keep the number of total contestants at 150, it looks as though production was able to safely handle larger numbers as over 400 individuals vie for the title, which is still fewer than the 600+ competitors that typically make their way onto a season. Still, with that kind of quantity, there's bound to be someone who becomes the next Jessie Graff. 
What locations will be part of American Ninja Warrior season 13?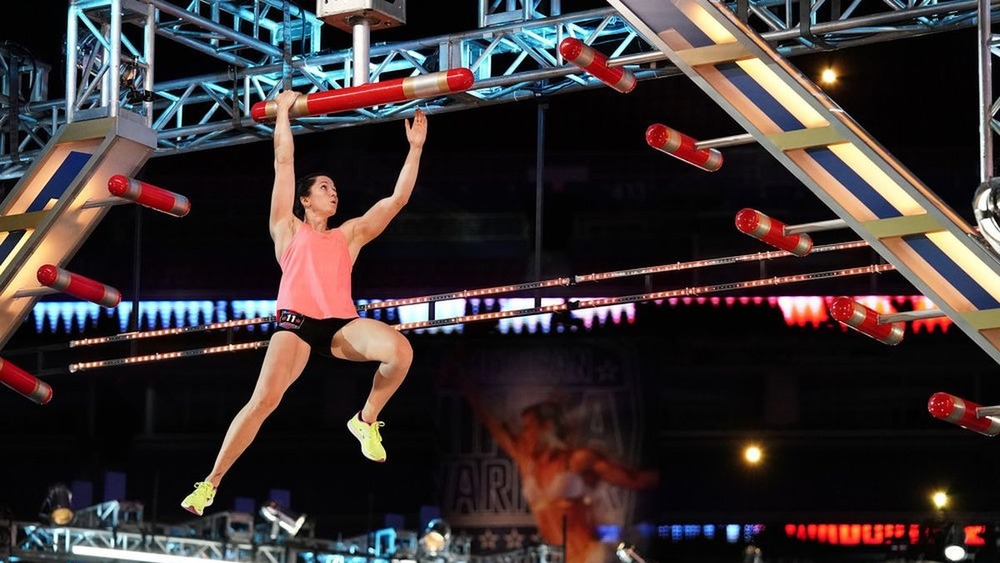 NBC
Previous seasons of American Ninja Warrior have gone all over the country from Denver, Colo. to Daytona Beach, Fla. Many seasons jumped around to various states before bringing everyone to the finals venue to compete for up to $1 million. That all changed with season 12 as traveling around with a large group of people in the middle of a pandemic is generally ill-advised. 
NBC's press release confirms next season will be an interstate affair as it's set to take place in Los Angeles, Calif. and Seattle, Wash. before going to Las Vegas, Nev. for the finals. Filming hasn't started yet, and the finals are set to take place sometime in May, likely right before the series is set to premiere. There's still one major alteration going into these new episodes as there's not going to be a live audience cheering on the contenders. Normally, people who live in the cities can get free tickets to watch people compete live, but that's not the case until it's once again safe for large crowds to gather in confined spaces. 
For those of you at home, new episodes will come at the end of May where you can watch from the safety of your couch as opposed to a giant foam seesaw.