Rupert Grint Reveals One Of His Biggest Regrets About Harry Potter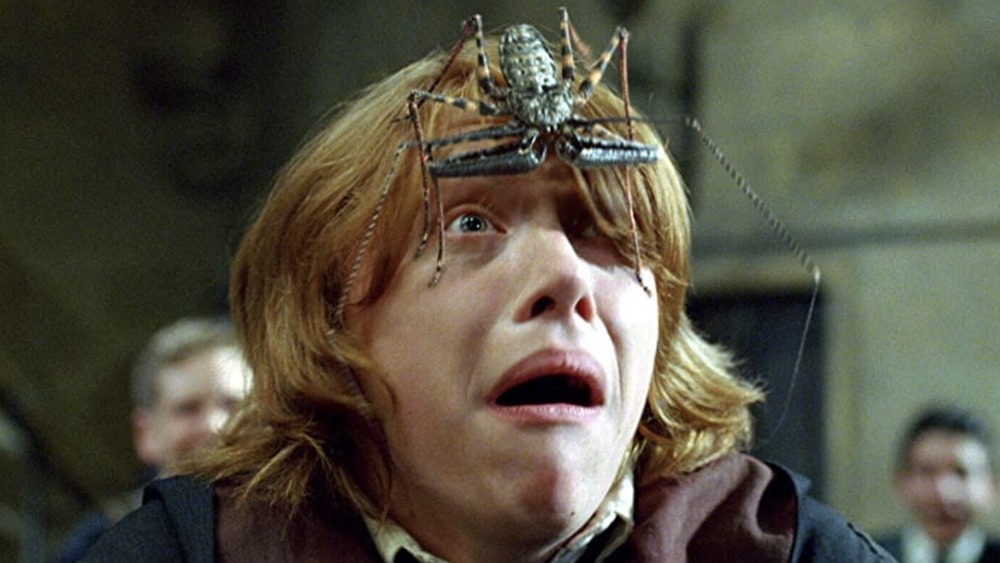 Warner Bros.
For the stars of the Harry Potter movies, a good portion of their lives was spent preparing for, acting in, and doing post-production work such as marketing for the franchise. As Daniel Radcliffe, Emma Watson, and Rupert Grint were between the ages of 10 and 12 when they were cast, they spent much of their formative years on-screen in the Wizarding World. That means that their adolescent mistakes and embarrassing moments, which most of us are able to hide, were seen by ... well, basically everyone who's seen the films. That's a lot of people: A YouGov survey from 2011, the year the last film came out, found that 61% of Americans had seen at least one of the movies, while 25 percent had seen them all — and that was 10 years ago. 
Rupert Grint, who played Harry's best friend Ron, definitely has a few regrets about being in the eight Harry Potter films. In a recent podcast, the actor revealed one of them — and it had to do with the way he looked. 
It was all about the hair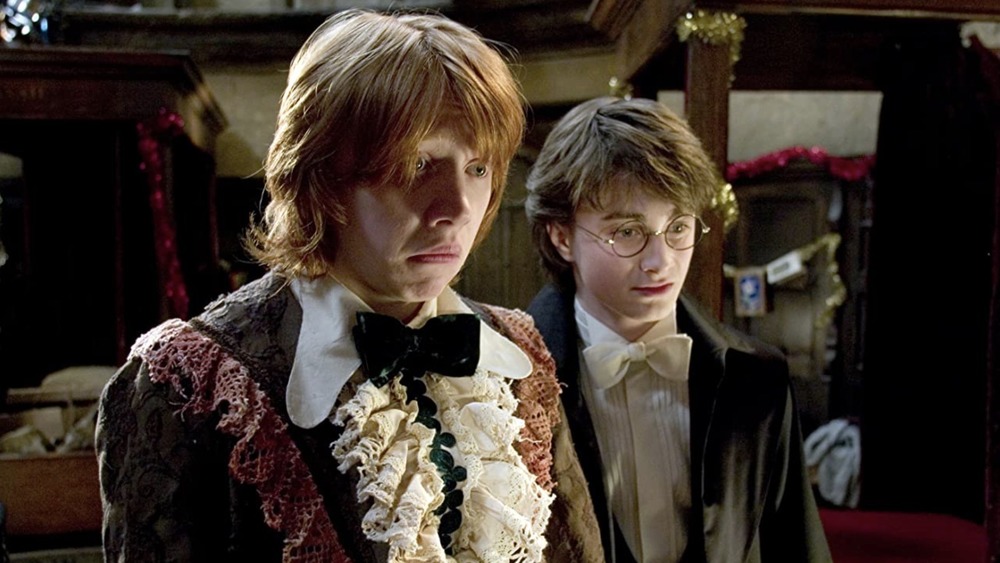 Warner Bros.
You may recall that somewhere around the fourth movie, Harry Potter and the Goblet of Fire, the young actors who went to school at Hogwarts all started looking distinctly shaggy. They sported longer hair as they got taller and lankier — and, in some eyes, more attractive. During a portion of the Armchair Expert with Dax Shepard podcast, the host pointed out how good-looking Grint got as the series went on. This led Grint to say, "I don't believe that!" But he added, "Yeah, I think there was a lot of transformations 'cause we were so young, and [for] such a long time you kind of see us growing up." He used Matthew Lewis, who played Neville Longbottom and famously became regarded as a hottie by the time the eighth and final movie rolled around, as an example of someone who "blossomed." 
Shepard explained that he was waiting for someone to grow up to "look crazy" but was pleasantly surprised to see the three "adorable" main actors become so poised and attractive as they got older, to which Grint replied, in between exclamations from his hosts (at the 15:11 mark), "There were some awkward stages, for sure. My hair in film four is one of my biggest regrets. Shoulder length ... I think everyone actually had a phase of having this really long hair. They liked it — it was kind of wizardy. We went through our puberty on camera. You kind of see it all, well, not it all but... [laughs] It is very cringey."
Grint isn't the only one to bemoan his haircut during the course of the series, though. During a shoot for Vogue Italia, (as translated by Time) Emma Watson famously described her hair in the first movie as "ugly," even though it matched the way Hermione's hair was described in the books. However, we're not going to feel too bad for these stars, who became household names and had surely some magical experiences as part of J.K. Rowling's iconic franchise.