The Underrated Josh Duhamel Romantic Drama That's Taking Off On Netflix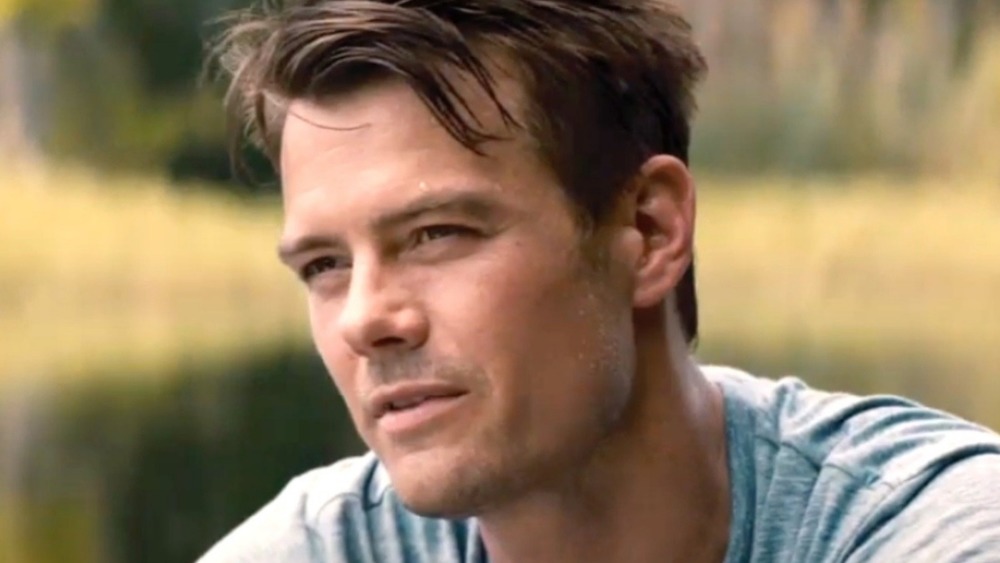 Relativity Media
No one does romance like Nicholas Sparks, and no one looks better with wind-swept hair than forgotten heartthrob and reason The Utopian from Jupiter's Legacy looks so familiar, Josh Duhamel. 
The 2013 film adaptation of Sparks' novel, Safe Haven, stars Duhamel and Julianne Hough (Grease Live!) as a pair who fall in love even as they are haunted by their troubled pasts. Safe Haven may have a 14% critic score on Rotten Tomatoes, but the 67% audience score suggests there's a reason viewers are flocking to the title right now on Netflix.
Author Nicholas Sparks turned into one of the most famous writers of romantic fiction almost overnight when his debut best-selling novel, a little story called The Notebook, was adapted for the big screen in 2004. Since then, 11 of Sparks' novels have been adapted to film, including Safe Haven, which was published in 2010. Sparks was a producer on the Safe Haven film, which was directed by Lasse Hallstrom, who also directed The Cider House Rules (1999) and Chocolat (2000).
So what makes this suspenseful romantic drama worth watching? Let's take a look.
Safe Haven gives its audience a romantic getaway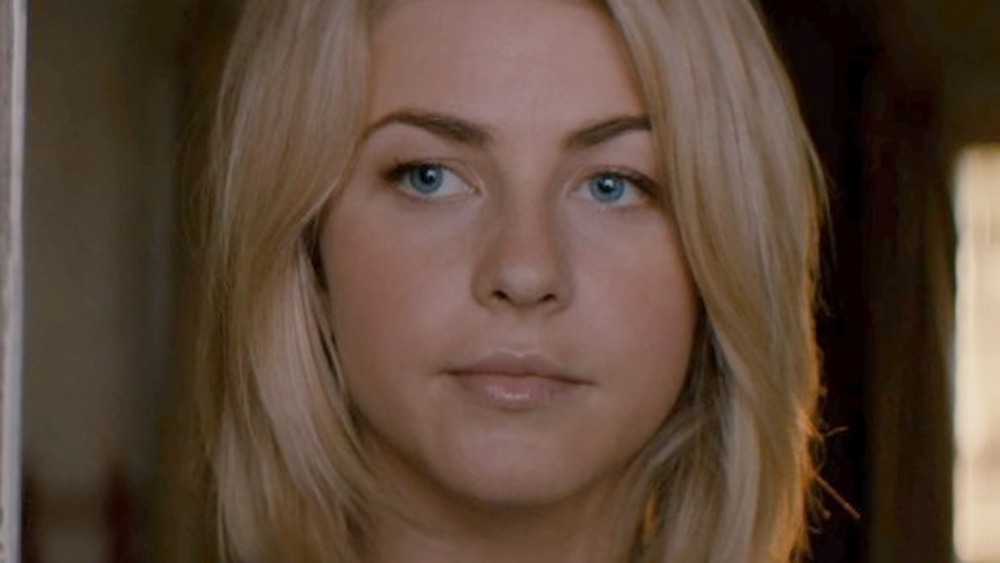 Relativity Media
On the run from an abusive husband, the mysterious Katie (Hough) finds herself in a small town in North Carolina. There she meets Alex (Duhamel), the handsome owner of a local convenience store who has recently become a widower. The chemistry between Alex and Katie is almost instant, yet Katie is fearful of getting too close, unwilling to reveal her dark secret. Katie also befriends her new neighbor, Jo (played by Avengers star Cobie Smulders), who may not be exactly what she seems. Eventually, the shadow of Katie's past follows her to her new home, threatening her chance of a new life and true happiness.
Safe Haven is just what its title promises it to be — a welcome escape from reality and a heart-warming love story, with just the right amount of suspense to keep it exciting. It's a comfort film, and in the uncertain times the world is currently facing, it's just what some viewers need right now. Stream it on Netflix before it disappears.