The Real Reason Eddie Murphy Stopped Acting For Six Years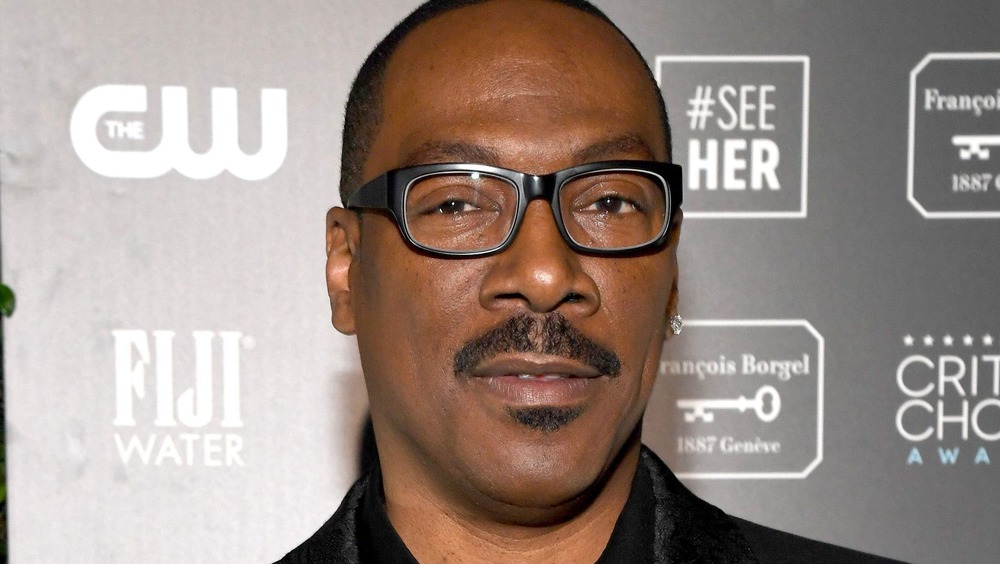 Kevin Mazur/Getty Images
It's been a crazy couple of years, so you might not have noticed, but Eddie Murphy's IMDb page has a pretty significant blank spot in the place where one might expect to see a few big roles in major motion pictures. After 2012's Tower Heist, the comedy star more or less dropped off the map, until 2019's Dolemite Is My Name – with a few short films and the indie flop Mr. Church being the only exceptions. It's a peculiar vacuum, considering that the SNL alum used to put out two or three movies a year.
They weren't always good movies, mind you. For all of the classics that Murphy starred in, the comedian has around two dozen "rotten" flicks on Rotten Tomatoes, with 2012's A Thousand Words attaining an unenviable 0% critical approval rating. Murphy's brand of comedy became the butt of a cultural joke after a while — see Jack Black's The Fatties segment in Tropic Thunder for receipts — and the act wore thin for audiences, to the point where it might have even trashed Murphy's chances at awards season acclaim. For ages, rumors have persisted that Murphy's shot at an Oscar for 2006's Dreamgirls was gutted by the untimely release of Norbit.
And unsurprisingly, none of this seemed to escape Murphy's attention, as the performer recently revealed in an interview on Marc Maron's WTF podcast. In point of fact, it all led directly to the actor's decision to pack it in for a while.
Eddie Murphy's reviews hit a raw nerve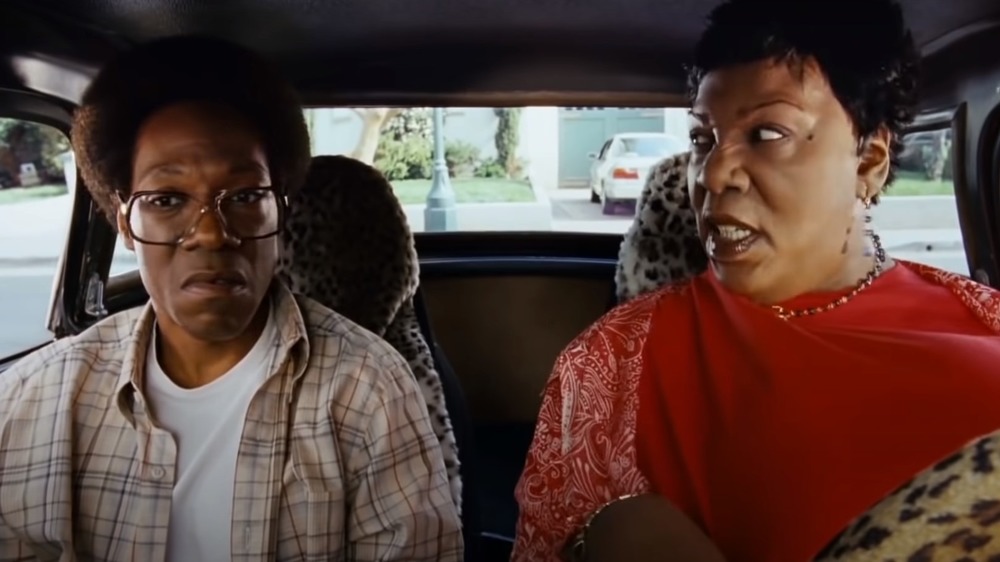 Dreamworks
"I was making sh—y movies," Murphy told Maron, speaking on the subject of the last few films in which he appeared, before his extended hiatus. "I was like, 'This s— ain't fun. They're giving me Razzies' (...) the "worst actor ever" Razzie. Maybe it's time to take a break."
And so he did. The break, according to Murphy, was only supposed to last a year, but time is a funny thing. "all of a sudden six years go by and I'm sitting on the couch," he recalled.
Considering the markedly terrible reception that films like The Adventures of Pluto Nash received, and the clear toll that the reviews took on the performer, it's a little poetic that they also inspired him to get back on the horse. Recollecting the options in front of him, Murphy said "I could sit on the couch and not get off it, but I don't want the last bunch of s— they see me do (to be) bullshit."
Murphy made a big comeback with 2019's critically acclaimed Rudy Ray Moore biopic Dolemite Is My Name, and his newly released Coming to America sequel is currently tearing it up on Amazon. There's a lesson to be learned here: don't let the last thing that you're remembered for be Meet Dave. Figuratively speaking.