Why Karen Fukuhara From The Boys Has The Chops To Fight In Real Life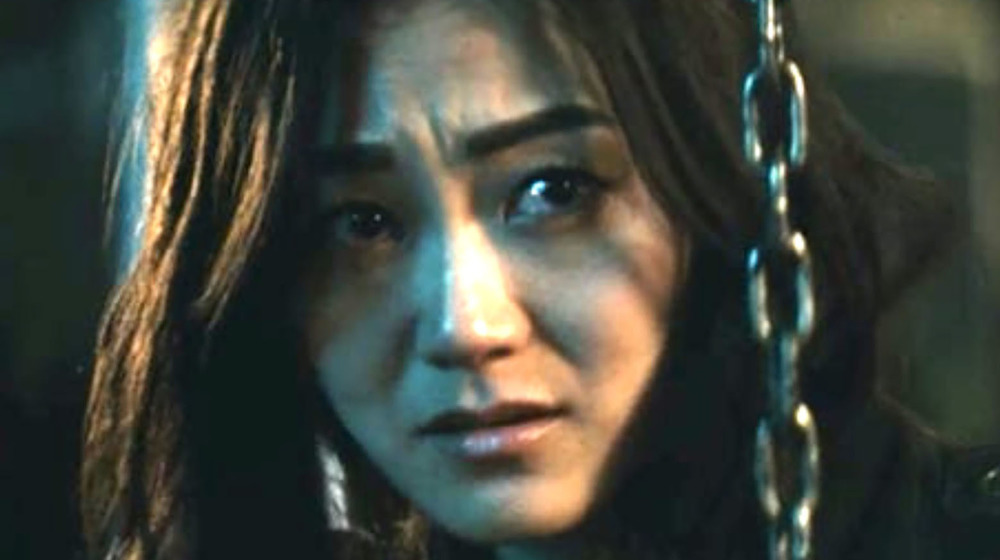 Amazon Studios
One of the biggest mysteries in Amazon Studios' series The Boys has surrounded the Female, a badass heroine now known as Kimiko to fans of the anti-superhero show. the Female was first found by the Boys imprisoned in a cage in an underground and highly-secured area. After mistaking her for a victim, they freed her, only to realize she was as dangerous as their superpowered enemies when she took down her guards almost singlehandedly. The first season saw the silent but deadly fighter join the Boys in their mission to bring down Vought International, the company known for founding The Seven and developing Compound V. Season 2 saw her relationship with Frenchie (Tomar Kapon) grow more endearing as the two bonded over past family traumas and dancing.
As one of the only female allies of the Boys, Kimiko has used her fighting abilities and powers to save her newfound friends on multiple occasions. That's due in part to actress Karen Fukuhara, who's no stranger to getting physical on screen. Fukuhara landed her first major role as the sword-slinging Katana in 2016's Suicide Squad after wowing producers with her martial arts skills in a videotaped audition, she revealed to Vogue.
Karen Fukuhara has a brown belt in karate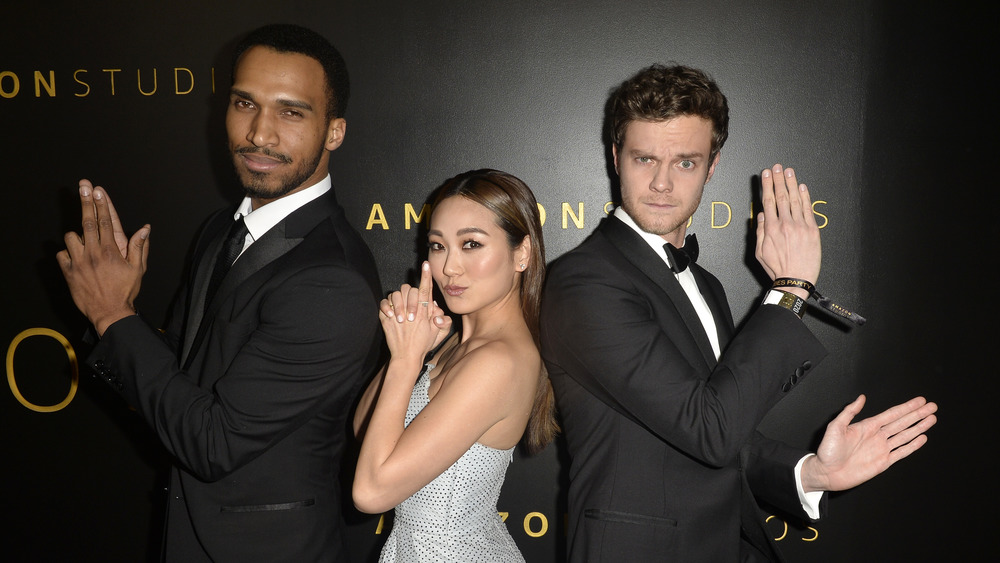 Jerod Harris/Getty Images
While Amazon Studios' The Boys is filming its highly-anticipated third season, many fans are looking forward to more of the show's graphic action scenes, many of which are sure to involve Kimiko. Fukuhara, a UCLA grad, was born and raised in Los Angeles to Japanese parents, who enrolled her in martial arts when she was in middle school as a means of babysitting her younger brother. "He was a little troublemaker, so they wanted me to make sure the class was going okay," she told Vogue. "I ended up being way more into it than my brother." She competed in world championships and ended with a brown-striped belt before committing her time to her college education.
Her training for Suicide Squad involved sword fighting, martial arts, and fitness through Richard Norton, the fight coordinator who also worked on Mad Max: Fury Road. The training has prepared her well for her role on The Boys, too. The show's stunt coordinator, Tig Fong, raved to Looper about Fukuhara's enthusiasm for action scenes, calling her "absolutely amazing." As the show's official Twitter account proclaimed on her 28th birthday in February 2021, she's now known as "the most badass Karen there is."