How NCIS Was Almost Called Something Completely Different
CBS
It may come as some surprise that several characters of the military cop series NCIS weren't introduced in the show's pilot — but rather on another series, before NCIS even premiered. On the legal drama JAG, the "Ice Queen" episode featured some of the central cast and characters that would go on to define NCIS, including Mark Harmon's Leroy Jethro Gibbs, Pauley Perette's Abby Sciuto, and Michael Weatherly's Anthony DiNozzo, among others. Thus, "Ice Queen" and a subsequent episode, "Meltdown," served as a backdoor pilot for NCIS.
Soon after NCIS was standing on its own two legs, it became a massive hit. The series has repeatedly been ranked the most-watched TV drama in the world, according to Variety, and ironically, its episode order ultimately surpassed that of JAG.
Prior to that success, however, NCIS was almost released with one significant change from the series fans now know and love. During the early days of the show's development, producers considered various iterations of its name before ultimately settling on the simplistic NCIS.
From eight letters to four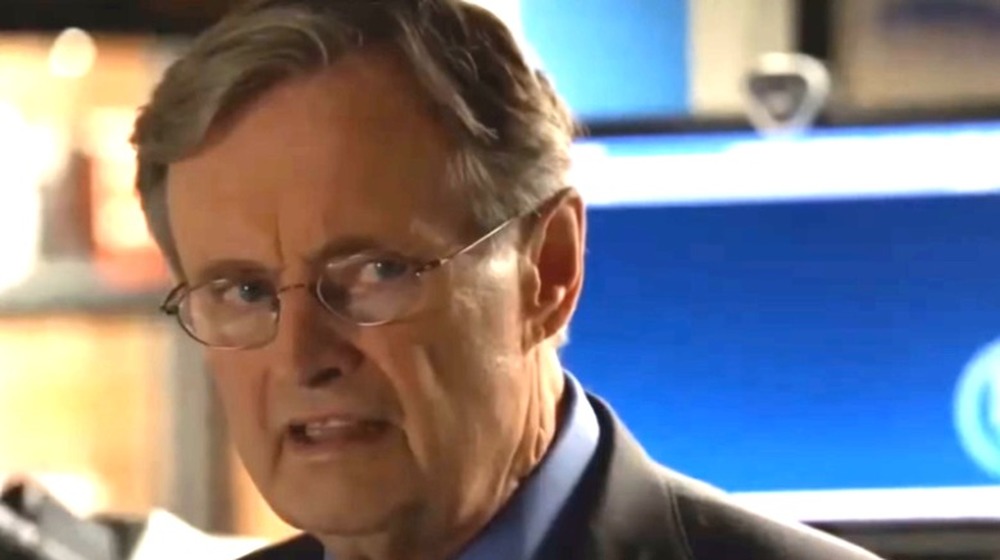 CBS
A Pittsburgh Post-Gazette article about the first season of NCIS revealed some of the internal debate over the series' title. Donald P. Bellisario, an executive producer on both JAG and NCIS, explained that he learned about the real NCIS, the Naval Criminal Investigative Service, while developing JAG. He wanted to use that acronym alone as the title for the spinoff, but producers seemingly felt that viewers wouldn't understand it or what the show was about based on the moniker.
Therefore, the full title of NCIS at that point was Navy NCIS, drawing attention to the agency's military affiliation. However, that was redundant, since the word "Naval" is already part of the acronym. Bellisario seemed aware of this. As he explained to the Pittsburgh Post-Gazette, he was in the process of getting the title shortened from the get-go. So while the name remained Navy NCIS at the time of the article's publication, Bellisario obviously got his way in the end — and a monster of a hit TV show.