The Star Trek Reference You Missed In Cowboy Bebop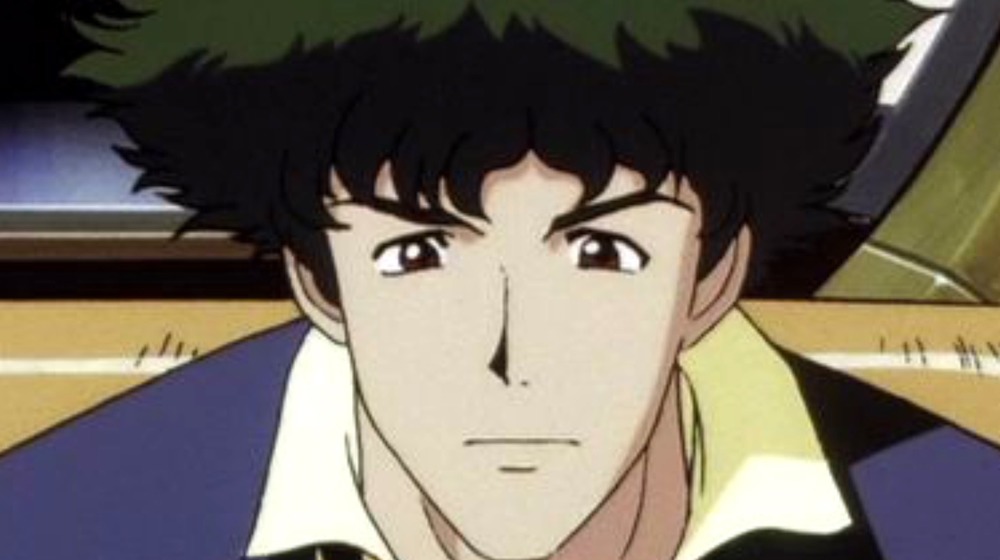 Sunrise
Cowboy Bebop is a space opera anime that wears many references and homages to other films and series on its bounty-hunting sleeve. The series, conceived by director Shinichiro Watanabe, won over many critics during its premiere and, as highlighted in this Dot and Line interview on the series, found a sudden audience in the West thanks to Cartoon Network's budding Adult Swim block. Per Deadline, the anime will enter the live action sphere as a Netflix series remake starring John Cho as Spike Spiegel, Mustafa Shakir as Jet Black, Daniella Pineda as Faye Valentine, Alex Hassell as Vicious, and Elena Satine as Julia. Thor: Ragnarok writer Chris Yost has signed on as a screenwriter. 
While fans anxiously wait for the premiere of the Netflix adaptation, there are questions as to how the live-action remake will compare to the anime. Namely, how will the live-action adaptation handle being a clever reference machine like its anime counterpart?
Via a ScreenRant article, Cowboy Bebop is full of references to some of Hollywood's most beloved films and actors. For example, Spike is a fitting love letter to Bruce Lee, as he practices Jeet Kune Do and even has a fight against a bounty that's a clear reference to Kareem Abdul-Jabbar in Game Of Death. And with the crew of the Bebop embarking on cool space adventures, it makes sense the series features a few references to Gene Roddenberry's classic series Star Trek.
Going where no bounty hunting crew has gone before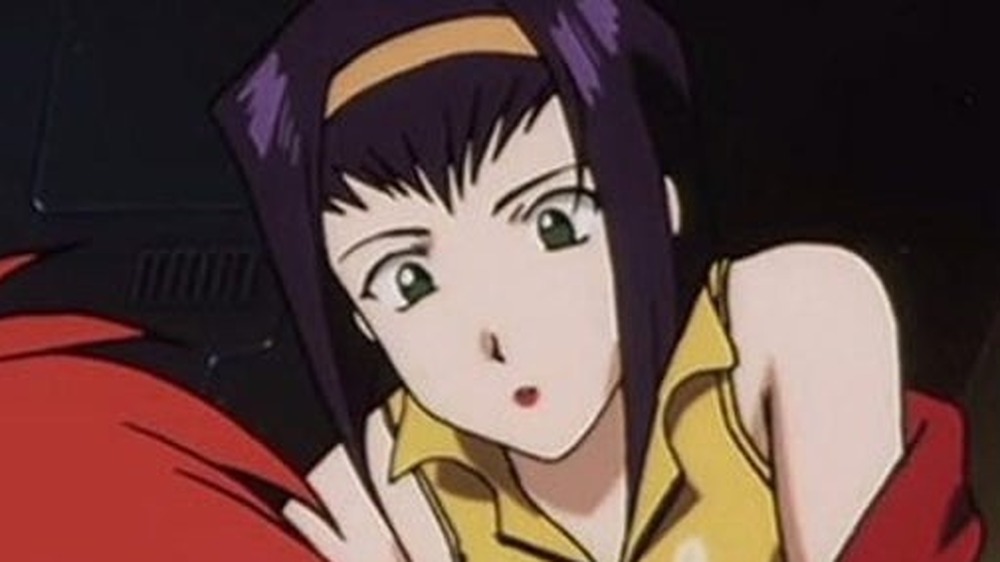 Sunrise
Episode 15 of Cowboy Bebop is an important one, as it centers on the origins of Faye Valentine. Besides bounty hunting along with Spike and Jet, Faye spends much of the series wondering about her past as she suffers from amnesia. Titled "My Funny Valentine," viewers were treated to a few scenes about Faye's past. Yet, the most eagle-eyed would have noticed a Star Trek Easter Egg. 
In the episode, viewers see Faye in a cryo pod with the serial number NCC-1701. As noted in a CBR article, the serial number is a reference to the USS Enterprise, the main ship used by Captain Kirk and his crew in the original Star Trek series. The serial number is one of many clever nods to other sci-fi series, but its use is also somewhat ironic. According to a panel from Anime Expo New York in 2002, during conception for Cowboy Bebop, Shinichiro Watanabe already had the ending planned as he didn't want the series to be like Star Trek where he'd have to be tied to it for years.