The Miguel Mystery That Could Be Solved In Cobra Kai Season 4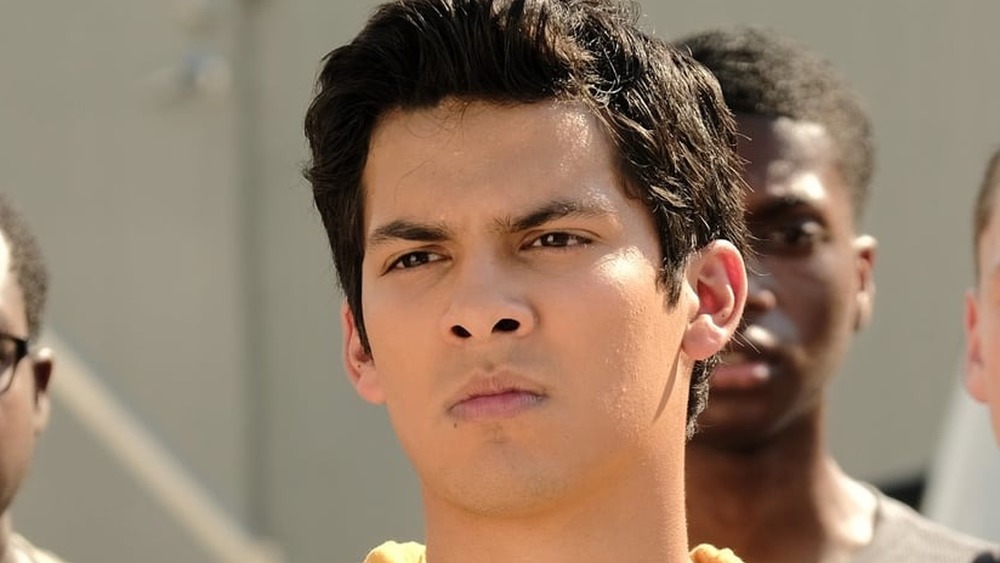 Netflix
When Cobra Kai began in 2018 as an original series on YouTube Red, one of the new characters who immediately endeared himself to fans was Miguel Diaz, the high school kid who was next-door neighbors with The Karate Kid antagonist turned anti-hero Johnny Lawrence. Miguel lived with his mother and grandmother, and Johnny became an unofficial father figure to Miguel as his sensei, while also gradually developing a romantic relationship with Miguel's mother, Carmen. Throughout it all, Miguel's father was only hinted at, as Carmen spoke of having run away from Ecuador to escape him. But with Cobra Kai season 4 on the way, the mystery could soon be solved.
As production for the show's fourth season has gotten underway, casting announcements have been made, and one of the notable changes has been the promotion of Vanessa Rubio to series regular. Rubio plays Carmen, Miguel's mother, and the promotion of her to series regular suggests that the show will be devoting more time to her life independent of Johnny, potentially exploring how her past has shaped her decisions in the present. One of the ways to highlight that would be having her past literally catch up with her by having Miguel's father show up on her doorstep.
What this could mean for Miguel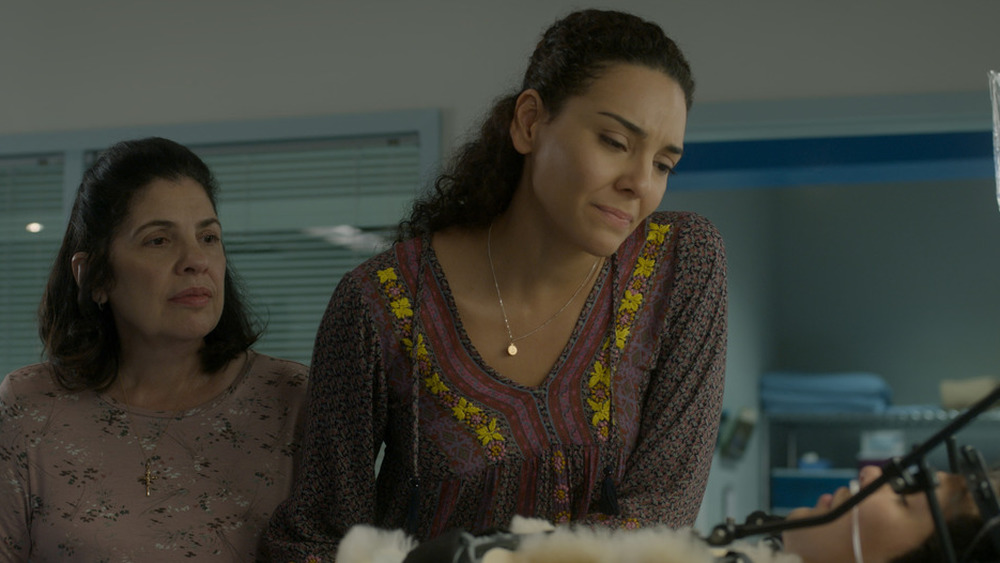 Netflix
The biggest question mark if Carmen's ex shows up in Reseda is how it'll affect Miguel. Carmen's been tight-lipped about her relationship with him, and the way both her and Miguel's grandmother Rosa react to any mention of him certainly suggests that there's no love lost there. But what the series hasn't explored yet is what Miguel thinks of his father, and how much, if anything, Carmen has told Miguel.
It is by no means a sure thing that Miguel would turn away from his father, no matter how he appears. As has been seen throughout the show's three seasons to date, Miguel's been the one person who could see right through Johnny's tough-guy bravado, and he's never given up on Johnny — even when Johnny's given up on himself. It's very possible that Miguel would have the same attitude toward his own father, and that could either be the thing his father needs, or a grave miscalculation on Miguel's part.
What this could mean for the Valley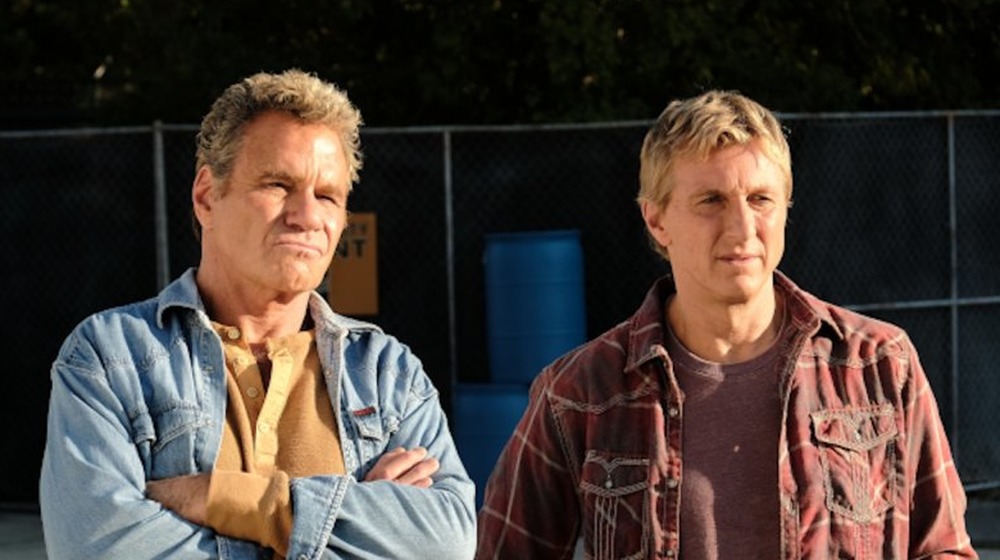 Netflix
There are also a lot of ramifications this could have for the already volatile situation simmering in Reseda. As has been seen on the show, Johnny doesn't respond well to rivalry, and he could lash out if he feels Miguel's father is here to upstage him with both Miguel and Carmen. However, Johnny has also grown since he first met Miguel, and the third season finale had him do something that previously would've been unheard of: step up to fight alongside Daniel LaRusso against their common enemy, John Kreese. Could Johnny's growing emotional maturity withstand the arrival of Miguel's biological father?
Speaking of Kreese, he's been shown to take wayward individuals and twist their deepest fears against them when they feel abandoned. If Miguel's father gets rejected by Carmen and Miguel, and doesn't find help anywhere else he turns, he might end up susceptible to Kreese's silver tongue the same way Robby and Tory were. Kreese has shown that he's not above using people to get what he wants, and using Miguel's father to wage psychological warfare on Miguel would be very much in line with his actions in the past two seasons.
Miguel's father may not be a bad guy anymore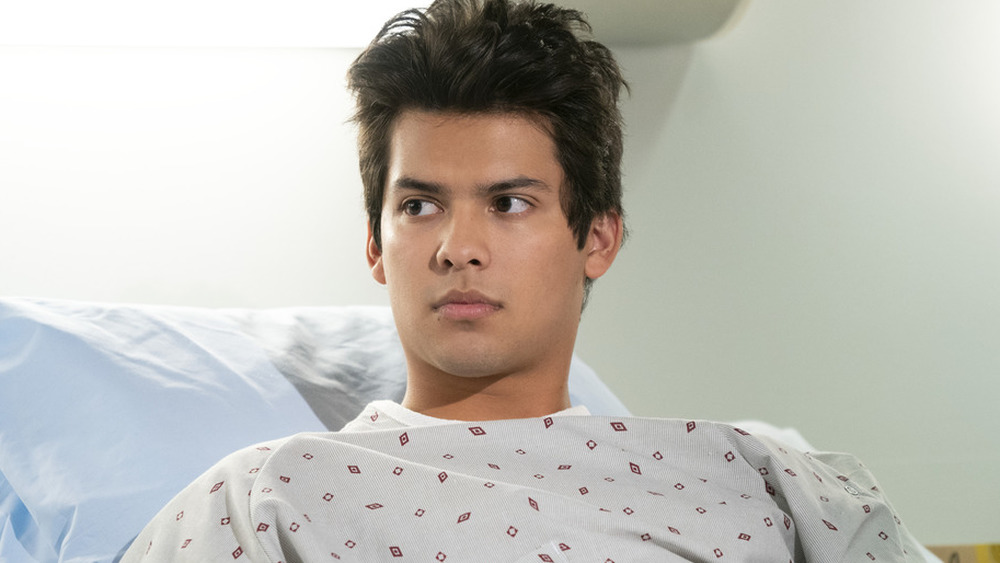 Netflix
The biggest question, of course, is Miguel's father himself. Cobra Kai has proven itself very capable with redemption arcs, Johnny being the biggest example. It's quite possible that Miguel's father will show up in Reseda a changed man, looking to atone for his past sins and build a new relationship with both Miguel and Carmen. If that's the case, his mysterious past could prove to be a valuable asset in the fight against Kreese.
But if he hasn't changed his ways, Miguel's father could just as easily prove to be a new obstacle in Reseda. Kreese may tempt him, or he and Kreese might discover they're kindred spirits, and work together toward a common objective that'll help satisfy both their individual aims.
These questions, and more, are sure to be answered when Cobra Kai returns worldwide for its fourth season on Netflix.