Rupert Grint Makes Surprising Confession About Harry Potter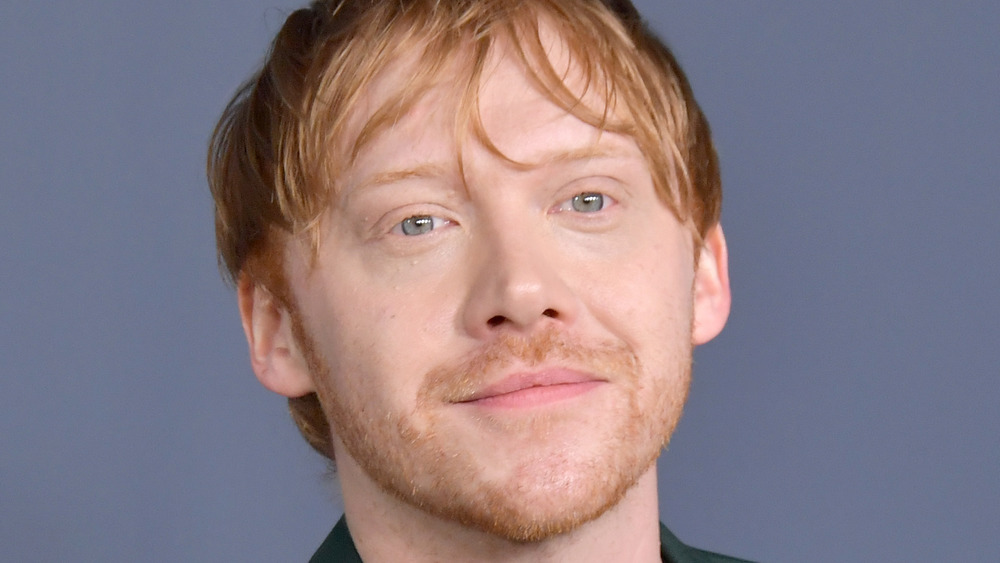 Michael Loccisano/Getty Images
Long before the MCU showed that audiences were interested in following a franchise whose story arcs played out through multiple phases over a decade (or more), the Harry Potter films were the definition of long-form storytelling in cinema. The eight films of the original series were released on a nearly annual basis, not counting some gaps in the middle, and while fans still debate which Harry Potter films are the best, each delivered on J.K Rowling's vision and made an impact at the box office.
One of the most impressive feats behind the Harry Potter films was that the producers kept the same young actors in critical roles for the entire run. While the MCU signs contracts with established adult actors who are happy for career stability, the Harry Potter films needed to place their trust in child actors, and hope that their dedication to the project lasted as they got older. 
Rupert Grint, who played Ron Weasley, was only twelve years old when he filmed Harry Potter and the Sorcerer's Stone, and was in his twenties when the final film came out. In a recent interview, Grint — who hasn't rewatched any of the Harry Potter films – made a surprising confession about how he felt while filming Harry Potter, and his feelings regarding his work in the films today.
Rupert Grint says that Harry Potter felt "suffocating" at times ... but also, looking back, he "loved it"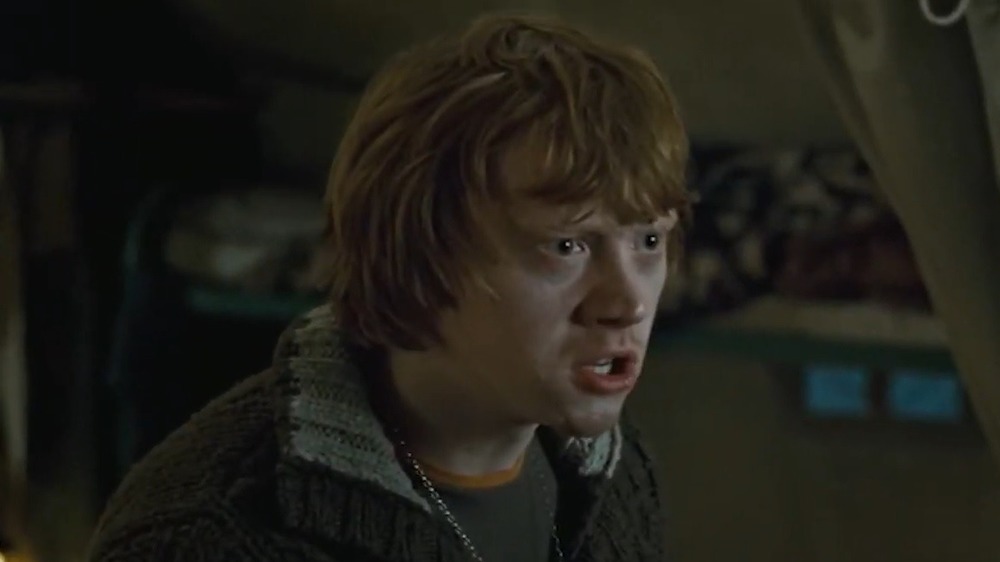 Warner Bros. Pictures
On the Armchair Expert podcast hosted by Dax Shepard, Grint opened up about the challenges of committing to the Harry Potter franchise for over a decade. 
First deciding to do the movies, of course, was easy for a twelve-year-old fan of the books. Grint said, "For me, it was all about being Ron. I didn't really see a career after, once it was done, I didn't really see that far ahead." However, once the series took off, the reality of Grint's commitment sometimes became overwhelming. Grint told Shepard, "There was definitely a time where it felt quite suffocating, because it was heavy going, because it was every day for, I think ten years, in the end." While Grint was quick to mention his appreciation for the bonds he built with his castmates, the crew, and the familiarity with the sets, he said, "...but sometimes it definitely felt like, 'I want to do something else. See what else is out there.'"
Grint also mentioned that the project became more daunting as it grew in scope, following the first film's success. "When we first started, only maybe three or four books were out? It was originally only going to be two movies, and they were going to kind of see how it goes. I mean, It just never ended. Every year, we came back. And it was kind of like Groundhog Day because it was the same sets. It was the same people."
However, Grint also is clear in saying that while the decade he spent on the films may have been grueling at times, he also looks back on the experience as having been a positive one. "It was great," he says. "I loved it. Twenty years ago, this year, that the first film came out. It's just insane. I've got a very different perspective of it now that I'm out of it and a long time has passed. I can appreciate what it was."