Every Batman Movie You Can Watch On Netflix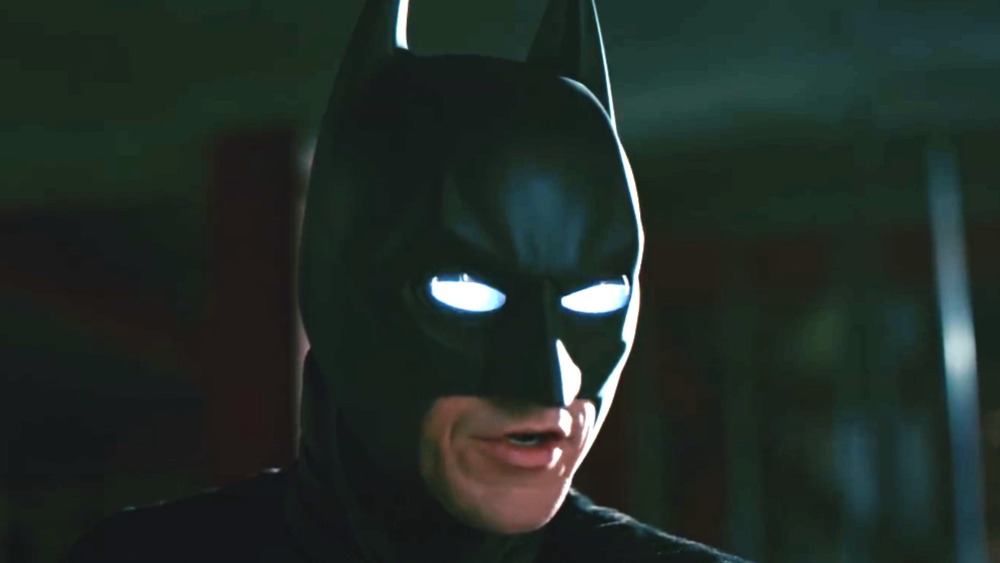 Warner Bros./ DC Entertainment
Every once in a while, you get a craving that you simply can't control: You absolutely, positively need to watch a number of Batman movies. This is only natural and happens to everyone from time to time. There's only one way to itch that particular scratch, and it is to give in. However, the Dark Knight has been in tons of films over the years, and deciding which ones to include in your trip to Gotham City can be surprisingly tricky.
If you feel like having a Batman movie marathon right now and don't have the time or inclination to track down a bunch of bat-movies from different sources, then Netflix is your friend. The streaming service carries a nice variety of Batman films, and they're different enough that you won't ever get bat-bored. In fact, you'll be able to enjoy a whole bunch of different takes on both the Caped Crusader himself as well as his rogues gallery, from Academy Award-winning efforts to delightfully goofy animated creations. What's up to you is not only which of these titles you decide to watch, but the order in which you choose to view them.
Thankfully, we've got some ideas about how to pull off a Gotham City-themed movie marathon with style, but first, here's every Batman movie you can binge-watch on Netflix right now.
Fans of Christopher Nolan's seminal superhero works are in luck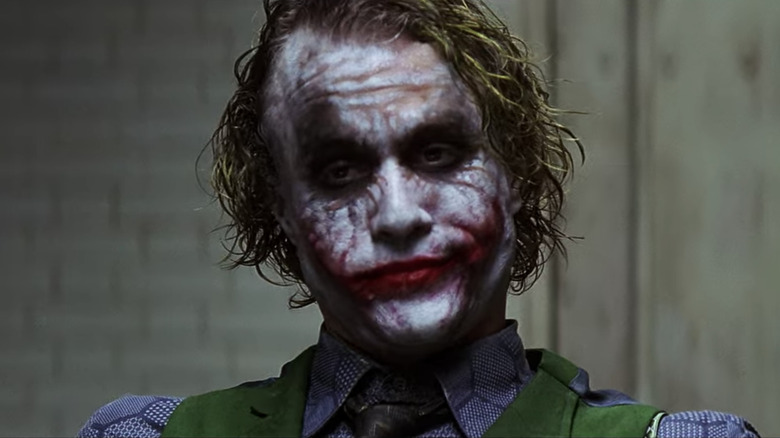 Warner Bros. Pictures
There are currently four Batman films on Netflix, which is scientifically the optimal number for a proper movie marathon, especially if one of them is on the shorter side, which, as luck would have it, happens to be the case here. In case that isn't exciting enough, two of the Batman movies present on the streaming service right now are "Batman Begins" and "The Dark Knight," the first two installments in director Christopher Nolan's acclaimed "Dark Knight" trilogy.
Together, the pair of live-action Batman movies give you the chance to spend a good few hours with Christian Bale's grounded, growly version of the Bat. In addition to Bale's version of Bruce Wayne, "Batman Begins" and "The Dark Knight" also feature several truly memorable takes on some of the Caped Crusader's most iconic villains, including Liam Neeson's Ra's al Ghul, Cillian Murphy's Scarecrow, Aaron Eckhart's Harvey Dent AKA Two-Face, and, of course, Heath Ledger's Joker. The supporting casts of both films are also undeniably stellar, with reliable heavy hitters like Gary Oldman, Michael Caine, Tom Wilkinson, and Morgan Freeman all showing up at various points as important and notable DC Comics characters.
Unfortunately, the third installment in Nolan's Batman trilogy, 2012's "The Dark Knight Rises," is not on Netflix right now. If you're set on sitting down and marathoning the entire Dark Knight trilogy, that means you'll have to look elsewhere to watch its final chapter. The good news is that, even without "The Dark Knight Rises," both "Batman Begins" and "The Dark Knight" offer more than enough of the thrills necessary to make one Netflix streaming session feel worthwhile.
Netflix also offers two totally different animated Batman adventures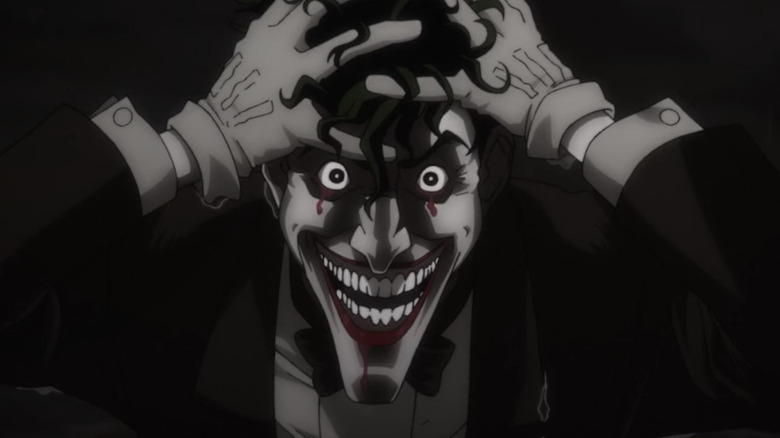 Warner Bros. Pictures
There are two other Batman movies available to stream on Netflix right now, and they are "Batman: The Killing Joke" and the 22-minute "LEGO DC Comics: Batman Be-Leaguered." The former title pits Kevin Conroy's Batman against Mark Hamill's Joker in an adaptation of Alan Moore and Brian Bolland's classic graphic novel. "Batman Be-Leaguered," meanwhile, sees a Troy Baker-voiced LEGO Batman and the nascent Justice League embark on a global battle against a truly surprising villain.
The two animated titles could not be more different from each other, or from the Christopher Nolan-directed live-action films that Netflix also has to offer. Fortunately, that means there's room for you to toss some real variety into your Batman-centric streaming plans.
Depending on how you want to approach your bat-marathon (bat-athon?), you could start with something serious like "Batman Begins," and then follow that film up with its actual sequel, "The Dark Knight." From there, you could let Heath Ledger's fan-favorite Joker act as your gateway to true chaos as you slide from the comparatively realistic Nolan-verse to the even darker world and more sinister plot of "The Killing Joke." Finally, as you're winding down from the non-stop chaos of "The Killing Joke" and "The Dark Knight," there's no better way to step out of the darkness of those films and back into the light than by turning on "Batman Be-Leaguered."
Alternatively, you could start soft and go from "Batman: Be-Leaguered" to "Killing Joke" and end with "Batman Begins" and "The Dark Knight," or even sandwich the animated films in between the two Nolan movies. After all, it's your movie marathon. There are no rules — there's only Batman.