Cinematographer Jess Hall Reveals The Connection Between WandaVision And Hot Fuzz - Exclusive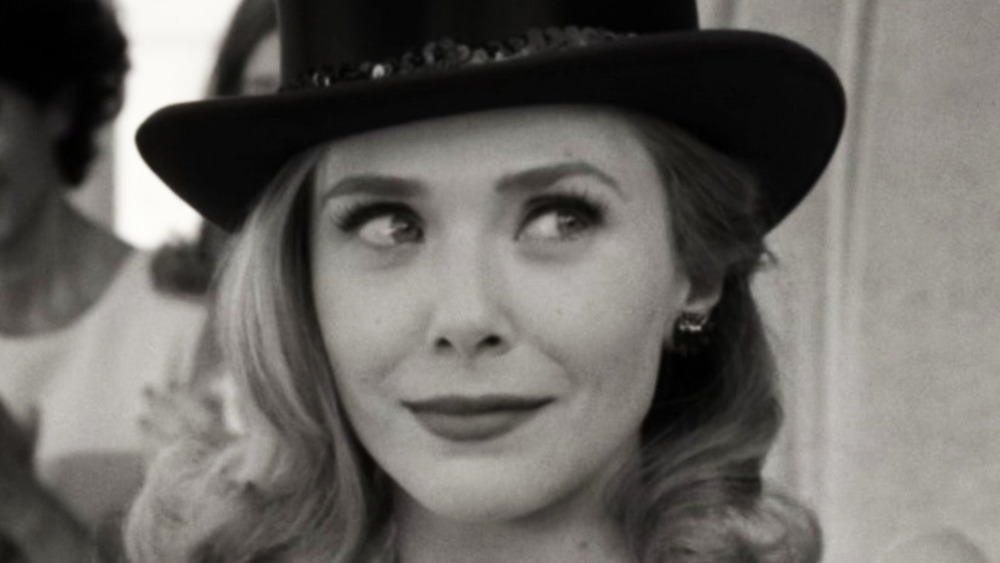 Marvel Studios/Disney+
Among the big appeals of the acclaimed Disney+ series WandaVision are the connections to other facets of Marvel Universe through the introduction of characters and organizations from the screen franchise and the Marvel comic books, the exploration of plot lines plucked from pages of source material, and the inclusion of tons of Easter eggs hidden throughout. But also present in Marvel Studios' debut Disney+ series are nods to other films that are so slight, they may elude viewers — that is, unless you're paying attention to the talent behind the camera.
Along with creator and head writer Jac Schaeffer and director Matt Shakman, one of the key creatives on WandaVision is cinematographer Jess Hall. Way back in 2007, Hall served as the director of photography on the buddy-cop comedy-mystery film Hot Fuzz, directed by Edgar Wright and starring Simon Pegg and Nick Frost. In the flick, Pegg plays overachieving London Police Officer Nicholas Angel, who's transferred to the English countryside town of Sandford, where everything is not as perfect as it seems. Frost plays Police Constable Danny Butterman, Angel's partner, and together, the pair investigate mysterious deaths of residents in the reigning "Village of the Year."
In WandaVision, Wanda Maximoff (Elizabeth Olsen) and Vision (Paul Bettany) begin the series living an idyllic married life together in Westview, New Jersey. The veil of perfection slips a bit in episodes 1 and 2, then lifts in a major way at the end of episode 3, when Wanda throws Monica Rambeau (Teyonah Parris) out of the town. 
In an exclusive interview with Looper, Hall shared that he believes part of the reason he was chosen to be the director of photography on WandaVision was because of his work in filming a similar setting on Hot Fuzz. That connection was amplified with a chat (and a repeat of the chant) by the townspeople of Westview during the talent show scene in episode 2 of the series.
"It first came up because Matt Shakman is quite a Hot Fuzz fan, and I think that was one of the reasons he was drawn to think about me for WandaVision," Hall revealed to Looper. "The similarities of the kind of the neighborhood in Hot Fuzz, about the greater good, is mirrored in WandaVision with the '[for the] children' [line] in Westview. There's sense of a community there, but everything's not okay. [There's something] slightly uncomfortable going on was definitely a reminiscent of Hot Fuzz."
Taking it on the chin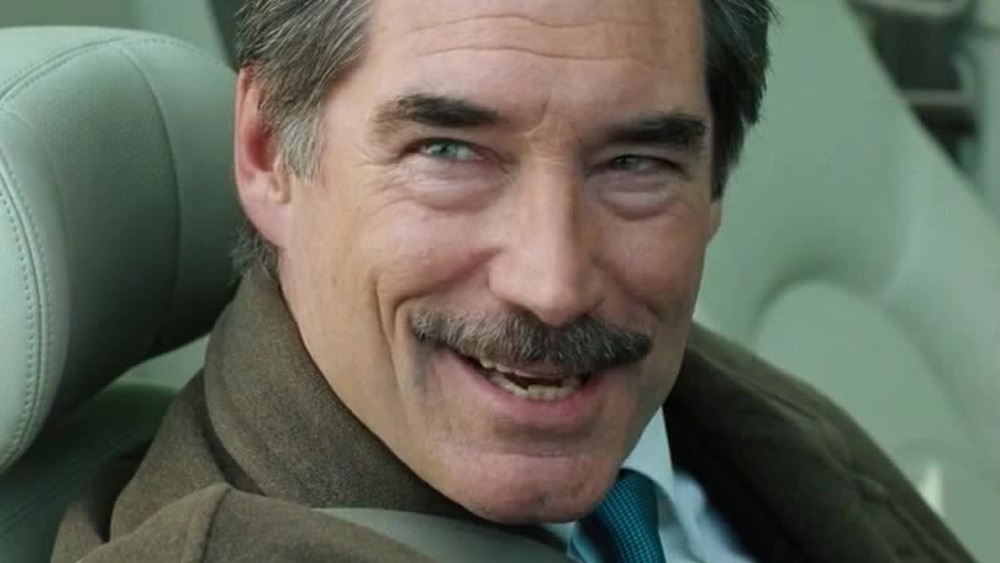 Universal Pictures
Unlike WandaVision, Hot Fuzz is peppered with horror and gore — including a ghastly scene in which Tim Messenger (Adam Buxton), a reporter with the town newspaper the Sandford Citizen, has his head squashed by a spire that "accidentally" falls from the top of a church steeple. But the scene that induces arguably the most cringes from viewers comes at the end of Hot Fuzz, when Simon Skinner (Timothy Dalton) literally takes one on the chin — or, more accurately, through the chin — during the climactic mano a mano showdown with Angel in the model miniature village of Sandford. The scene ends with Skinner slipping on a toy truck and falling face first onto one of the mini-town church's steeples.
Hall told Looper that the scene — which he noted was one of Wright's homages to the spine-tingling work of Italian horror filmmaker Dario Argento — is perhaps the most painful bit of film he has ever shot in his career. "I think so, yes. It was kind of hard to watch. I think Edgar is also a great genre director. He understands genre very, very well, and so, part of his prep to me was he gave me a box full of DVDs that I had to watch and then discuss with him," Hall said. "And then dispersed in that was quite a lot of Dario Argento, surprisingly.
"So, Hot Fuzz is this crazy mix of Bad-Boys-meets-Dario-Argento-meets-Man-on-Fire. But the spire through the chin and tongue and the way that Timothy's voice changed when he started to do those lines — it was it was incredibly painful to watch them," Hall added with a nervous smile. "It's funny reminiscing back on it and remembering how uncomfortable it was to shoot. Just the image ... it stayed with me forever."
Hall no doubt hopes that his work on WandaVision is just as indelible — albeit in a more wholesome, heart-tugging kind of way. All nine episodes of WandaVision are available to stream now on Disney+.