The Unique $1,650 Item Pawn Stars' Rick Purchased While On Vacation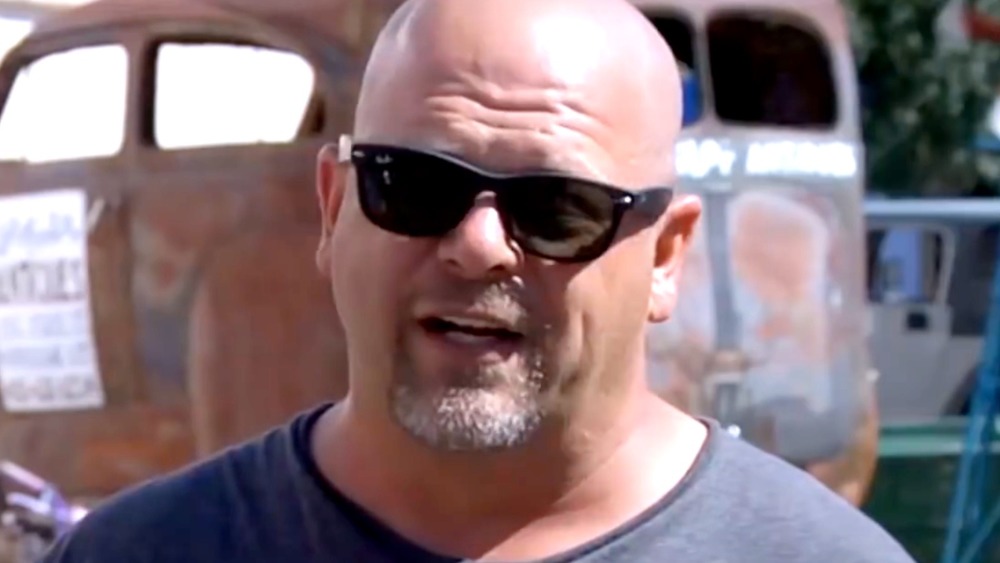 History
Watch a single episode of Pawn Stars, and you'll generally understand how the show runs: a patron brings in an interesting item, the history behind the item is discussed (and occasionally verified by an expert), and a deal is (or isn't) negotiated. That consistency might have become boring to repeat viewers were the items themselves not so fascinating. There's seemingly no end to the variety of artifacts: a book about alchemy from the 1600s, sketches used in an infamous murder trial, a copy of The Godfather's script signed by Al Pacino, you name it.
The lives and relationships of the World Famous Gold & Silver Pawn Shop's employees also help shake things up. The season 7 episode "Sturgis and Acquisitions" even goes so far as to follow the crew on a trip to the annual motorcycle rally in Sturgis, South Dakota, for Chumlee's 30th birthday. He and Corey ride their hogs all the way there, but Rick is happy to drive a trailer instead and give the boys their space. While making a pit stop in Hurricane, Utah — a town far more subdued than its name would imply — Rick stumbles across a shop named Ugly Trailer Antiques and can't help but check it out.
An unexpected souvenir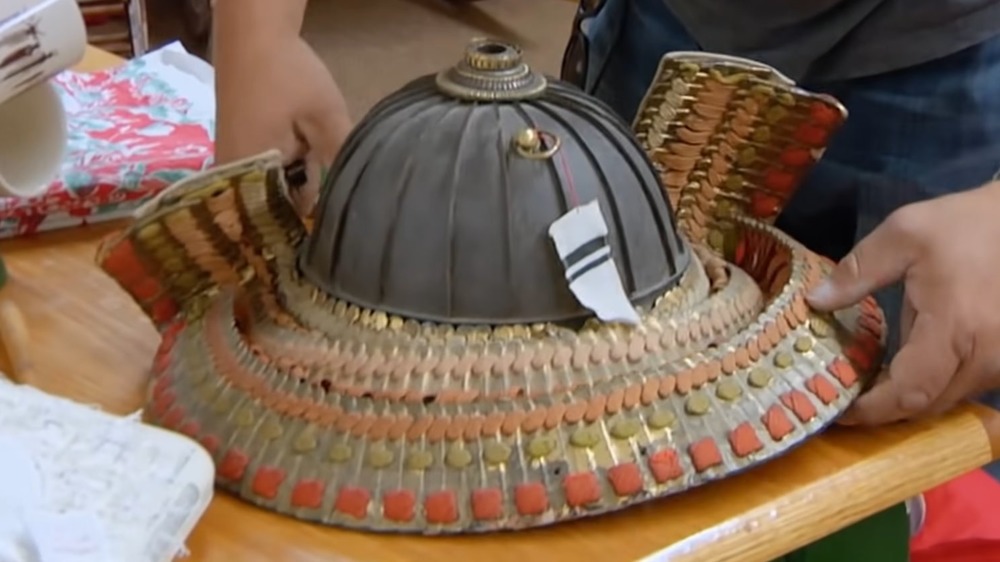 History
Rick takes the shop's impressive size as a sign that he'll find something worth the detour. That happens almost immediately when he notices the shop's centerpiece: a self-playing piano over a century old. Though Rick probably could've squeezed it into the trailer, Ugly Trailer Antiques' owner Fred prices the instrument at $10,000, and Rick is quick to pass on the opportunity.
Some more digging around reveals a much older item on display: a samurai helmet. Since Rick's on vacation, it's not like he can call upon an expert to verify whether the helmet's the real deal, but he doesn't have to. He's seen plenty of samurai helmets and swords over his many years at Gold & Silver, and at a point decided to "try and do a lot of research on them, that way [he would] know next time they come in what to look for."
With that research in mind, Rick stays honest with Fred and tells him the helmet is from Japan's Edo period, meaning its original price tag of $300 is far too low; in reality, "it could retail for as much as 2,500 bucks." Thus, the negotiations begin, and you probably already know how much Rick ends up paying for it — $1,650. He may not have walked out with the self-playing piano, but that likely would've been much harder to resell.