What Is The Song In The Burger King 'Sourdough King' Commercial?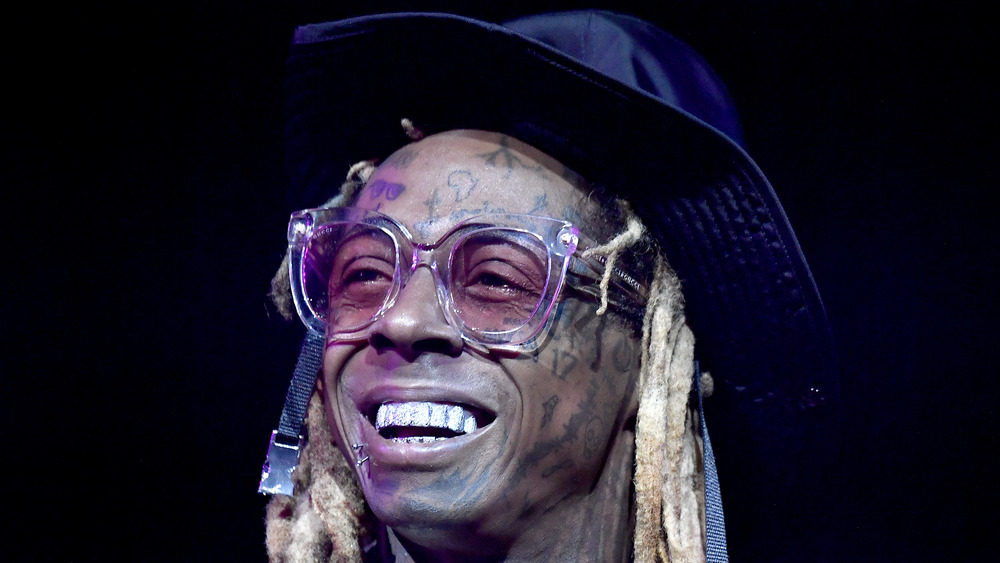 Frazer Harrison/Getty Images
Fast food franchises cycle items on and off of their menus on a regular basis, and the latest item to return the Burger King's menu is the Sourdough King: a quarter-pound patty topped with bacon and cheese between two pieces of toasted sourdough bread. The sandwich first showed up on BK's menu in April 2018 as a limited-time item. This time it will be available from now until Apr. 19.
The commercial for Burger King's Sourdough King is short but notable — mostly due to the way it references a particular song. The new 15-second spot announcing the sandwich's return may seem straightforward enough, but it uses a popular song in a way that's much more clever than you might expect. And it all makes use of the silent "G" in "sourdough." 
Here's the info on the song, which Burger King fanatics, hip hop lovers, and wordplay enthusiasts will appreciate.
Everybody give it up for the silent "G" in Burger King's "Sourdough King" commercial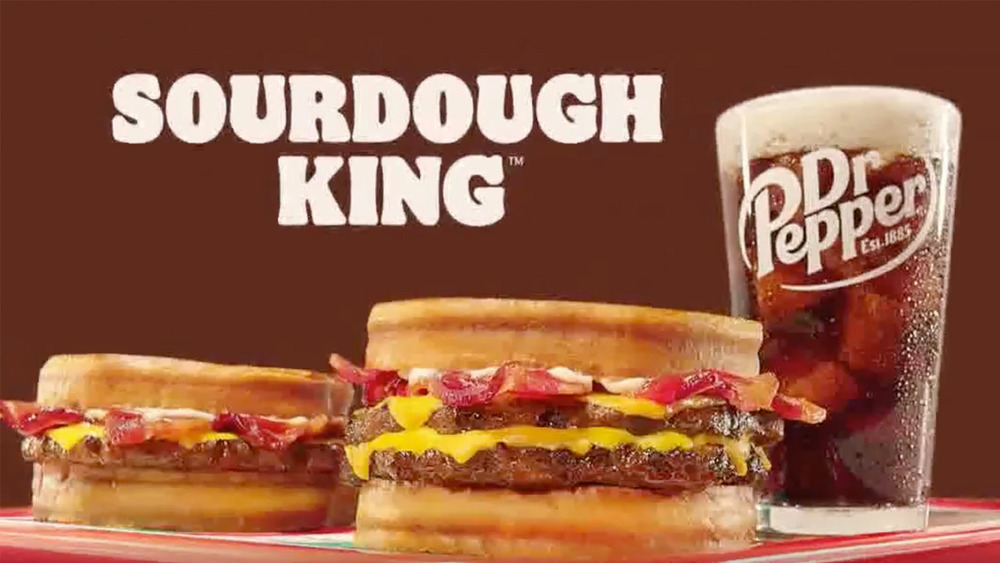 Burger King
The song in the "Sourdough King" commercial is Lil Wayne's "6 Foot 7 Foot." The commercial only uses an instrumental sampling of the song itself as a background track, and it doesn't quote the original lyrics. (If you look them up, you'll understand why.) But the ad does open with the announcer quoting one line from "6 Foot 7 Foot" that's been a little altered. The original line was "Real Gs move in silence like 'lasagna.'" The commercial version is "Real Gs move in silence like 'sourdough.'" So, they swapped out one food with a silent "G" for another. Burger King also announced that customers who order the Sourdough King in the app can get it for free if they also have a silent "G" in their name (via Thrillist). Gnarly!
As for the song, "6 Foot 7 Foot" was first available on Lil Wayne's ninth album, Tha Carter IV, which dropped in 2011. It was actually the first song Weezy recorded after serving his one-year prison sentence for gun possession. In a very 2011 move, the accompanying video includes a parody of the bathtub scene from Inception.
We'll be sure to update this post if Burger King ever adds any other foods with silent G's to their menu, like bologna, beignets, or champagne.