The Gritty Action Flop That's Defying Odds And Killing It On Netflix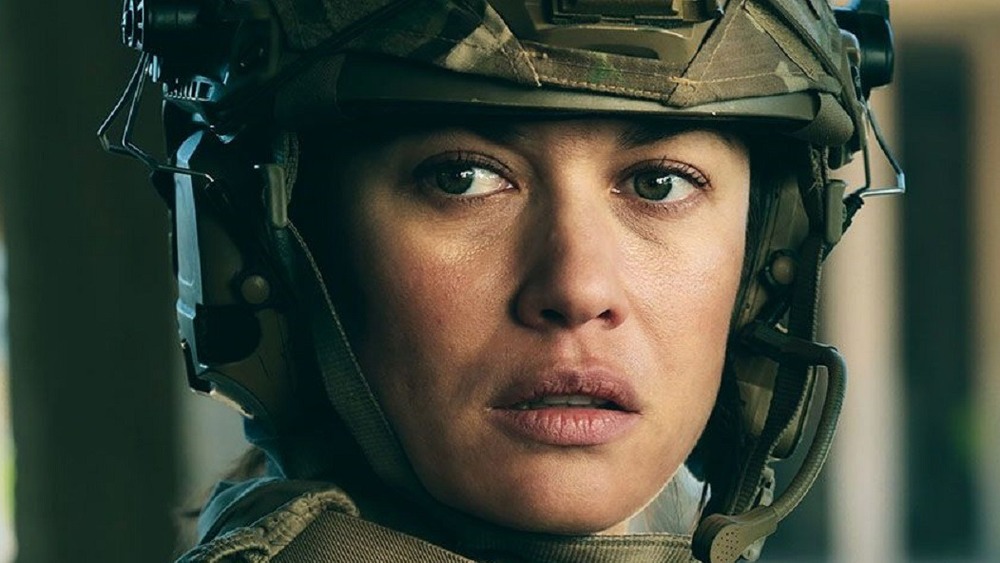 Netflix
If you've ever caught yourself browsing binge-watching Netflix's more peculiar fare and watching something that you might never have ever bumped into otherwise, you know what a powerhouse the streaming network can be for movies that might not necessarily cut it in movie theaters, yet are extremely good for home viewing. On occasion, a whole lot of people end up choosing the same comparatively little-known film this way, and that's how virtually any movie has a chance to become a smash Netflix hit, if the movie is neat enough.  
Right now, there's a brand new player on the field. This French action thriller might not have a chance against big tentpole movies in theaters, and it's not what you'd call a critical darling — but its cool concept, well-paced action and fascinating lead character have been more than enough to give it a spot among the most-viewed Netflix content. Let's take a look at the gritty action flop that's defying odds and killing it on Netflix.
Sentinelle is a tight, French thriller that doesn't shy away from uncomfortable subjects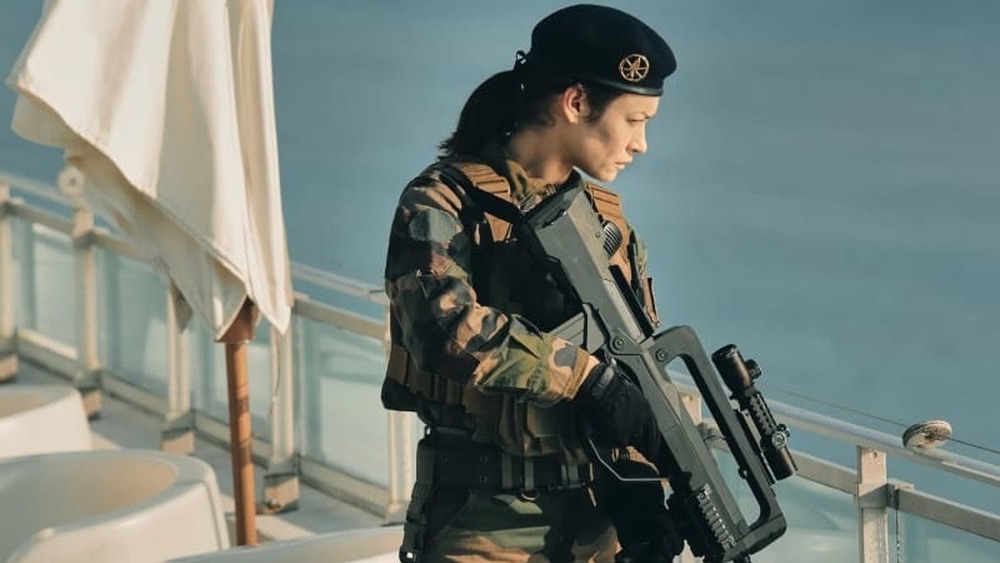 Netflix
At its core, director Julien Leclercq's action-thriller Sentinelle is the story of Klara (Olga Kurylenko, whom you might know from her role as Bond girl Camille Montes in Quantum of Solace). She's a PTSD-riddled former military interpreter and current counter-terrorist operative in Nice, France, and some extremely dark events send her up against a seemingly untouchable adversary.
This might not seem like the most original concept out there, but Sentinelle does boast a very decent 67 percent Tomatometer on Rotten Tomatoes. It appears some critics quite like the movie's approach on Klara's trauma and her brutality, as well as Kurylenko's performance as the vigilante. However, the flip — or, rather, flop — side is that other critics say Sentinelle is pretty one-note and uninspired. What's more, the movie's Rotten Tomatoes audience score is a measly 21 percent, which should by all logic be the streaming equivalent of box office poison. 
Nevertheless, Sentinelle is plenty popular on Netflix, so clearly something about its bleak world keeps enticing viewers. As such, it should very much be worth your time if you enjoy gritty revenge flicks and cool, female-led action movies. 
Sentinelle is now streaming on Netflix.