New The Boys Season 3 Images Tease Something Potentially Big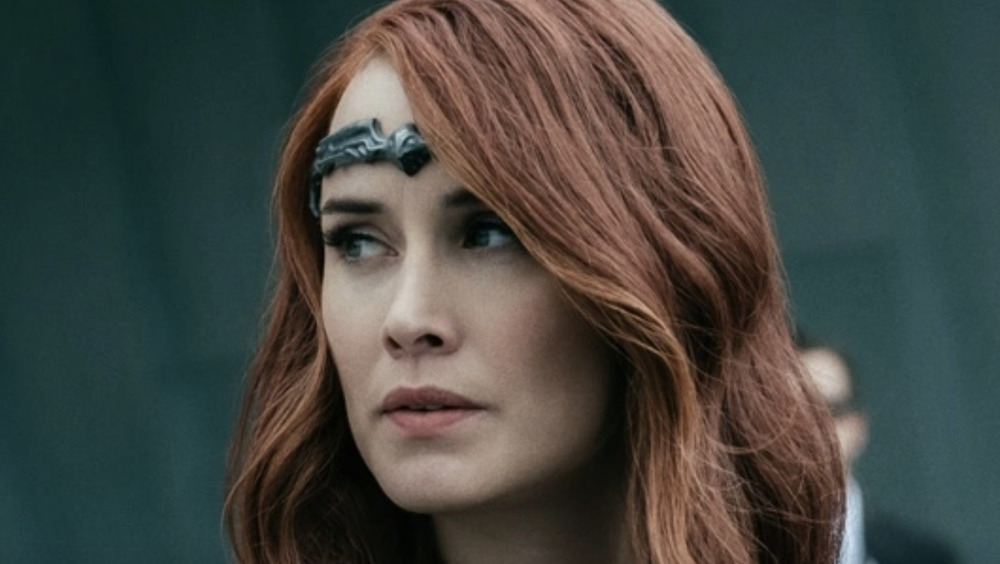 Amazon Studios
In the universe of Amazon Studios' The Boys, there's almost no organization or entity more corrupt than Vought International. The first two seasons of The Boys have made it explicitly clear just how dirty and nefarious Vought, the corporation responsible for forming the Seven and managing public superheroes, truly is. As a result, it's been through Vought that The Boys has managed to communicate some of its most scathing critiques and satire of corporate tactics in contemporary America.
Vought experienced some major setbacks in The Boys' second season, but the show also made it explicitly clear that Vought wasn't going to go down without a major fight. The corporation is still responsible for the management and handling of some of the most powerful beings in the world, and its public messaging strategy remains as deceptive and corrupt as ever.
That's especially clear in some brand-new images from The Boys season 3, which appear to reveal Vought's latest attempt at exploiting and pandering to the American public.
Could these images tease a subplot for The Boys season 3?
On March 6, 2021, The Boys showrunner Eric Kripke shared to his Twitter account three new behind-the-scenes photos from the Amazon Prime series' highly-anticipated third season. The images in question reveal advertising for a new Vought product known as "GalGear." Based on the images, Vought's latest creation appears to be a line of guns and gun accessories made exclusively for women.
The first image shows a middle-aged woman — named "Linda Lockett" — holding a black shotgun with a quote next to her that says, "I love protecting my family!" Above the image and quote is the pink "GalGear by Vought" logo. The second image is a banner that also features a woman holding a gun next to the tagline, "Girls just want to have guns!" Meanwhile, the third and final image Kripke shared appears to be a screenshot of another gun covered in (predictably) pink camouflage.
Since so little about season 3 of The Boys is known right now, it's hard to predict how much Vought's new product line is going to figure into the season's story. It's entirely possible that "GalGear" will be the focus of one of the season's subplots, or it could just be another in-universe critique of contemporary American culture, which itself has little to no impact on the season's overall narrative. Either way, it's just further proof that The Boys still won't be holding back any punches in its third season.