Daryl Just Had A Major First In The Latest Episode Of The Walking Dead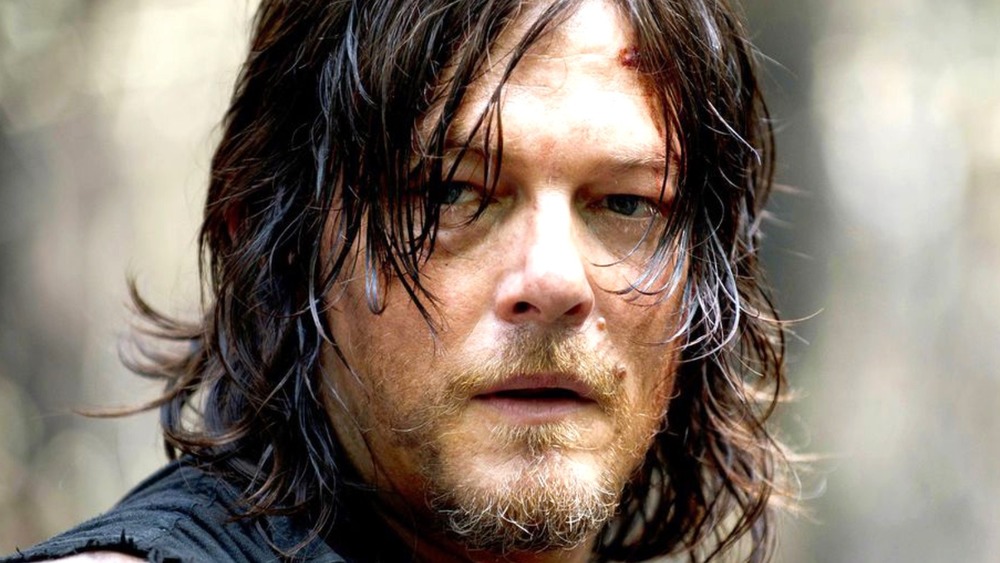 AMC
Contains spoilers for The Walking Dead season 10, episode 18 — "Find Me"
The Walking Dead is no stranger to romance. The AMC series has dedicated a number of storylines over the years to romantic relationships between its characters. While some of those relationships have been surprising (and others not), The Walking Dead has rarely missed an opportunity to pair two characters together — usually as a way to use that bond against the characters themselves later on.
One Walking Dead character who has totally avoided engaging in any of the show's post-apocalyptic romances, however, is none other than Norman Reedus' Daryl Dixon. Indeed, the fan-favorite Walking Dead character has never had a love interest or been the subject of a romantic storyline. Daryl's nonexistent love life hasn't gone unnoticed by Walking Dead fans, either. In fact, many viewers have hoped that a romantic relationship might develop between Daryl and one of his female friends — like Carol or Connie — but the series has yet to really commit to either of those ideas.
Now, it looks like The Walking Dead has finally given Daryl a love story of his own.
Daryl's relationship with Leah in The Walking Dead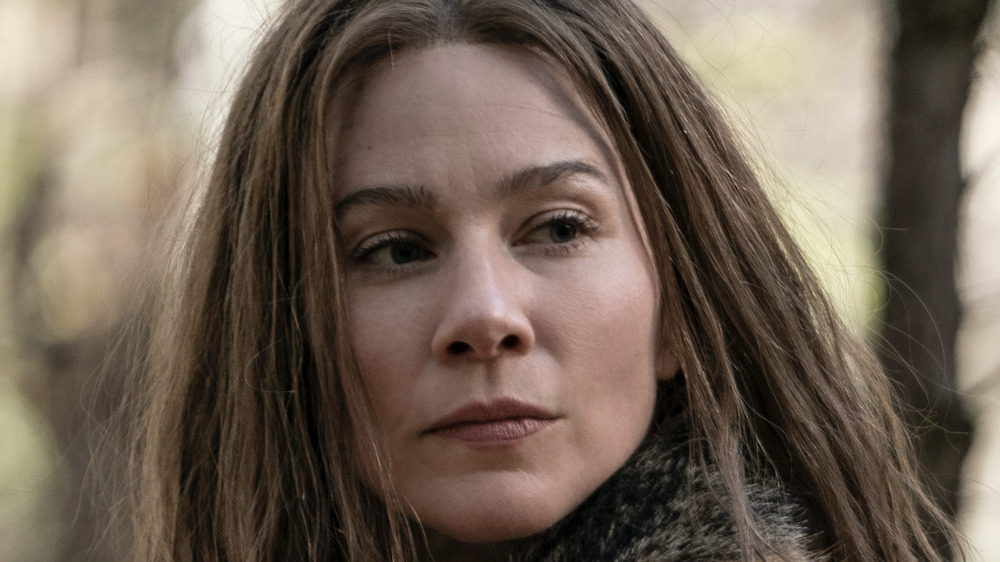 AMC
The most recent episode of The Walking Dead, titled "Find Me," mostly takes place in flashbacks set during the years Daryl spent searching for Rick (Andrew Lincoln). But the flashbacks don't just show parts of Daryl's search for Rick, they also reveal that — at some point in that period of time — Daryl engaged in a romantic relationship with Leah (Lynn Collins), a woman he met living in a cabin in the woods.
Throughout the episode, we see Daryl and Leah meet and grow closer and more open with each other until they eventually begin living in Leah's cabin together. Tragically, the episode also shows the way their relationship ended, with Leah parting ways with Daryl over his inability to stay with her and Daryl leaving a note in her cabin telling her to "find me."
The episode leaves Leah and Daryl's relationship on a — literally — bittersweet note. Fortunately, it's also an ending that does leave open the possibility for Leah to return at some point down the line and reunite with Daryl, though, whether or not that will actually happen remains to be seen. But even if Daryl and Leah's relationship is contained to just this episode, their bond may be a sign of Daryl finally opening up more to the idea of romance moving forward.
If that's the case, it will likely come as good news to all the Walking Dead fans who have spent years bemoaning Daryl's previously inactive love life.