The Iconic Scene From The Office That Cost $250,000 To Shoot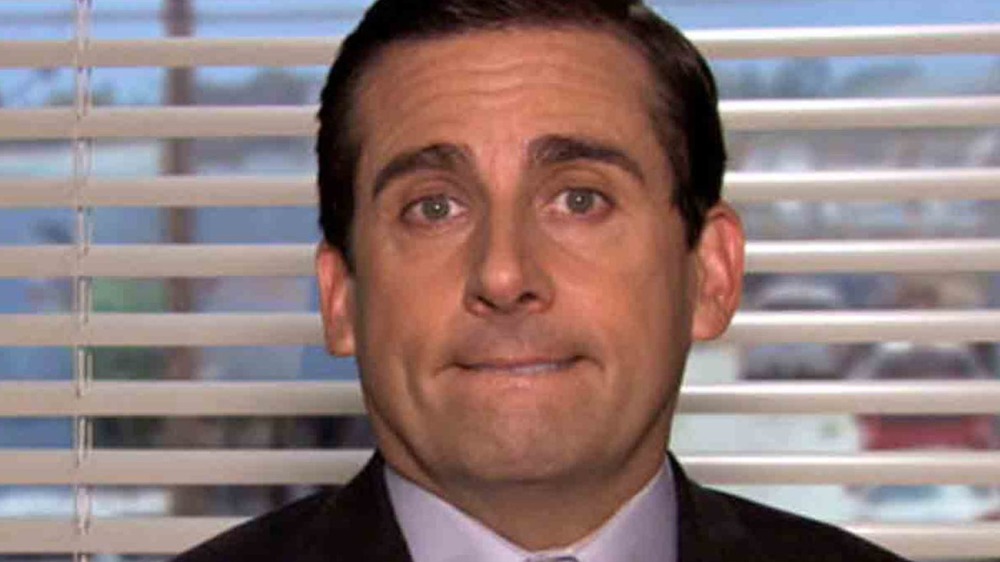 NBC
The romance between Jim Halpert (John Krasinski) and Pam Beesley (Jenna Fischer) was one of The Office's most beloved ongoing plot lines. Throughout the bulk of the series, Office fans were eager to see what the next step in the loveable co-workers' relationship would be. From friends to lovers, their "will they-won't they" status made them the poster children for office romances everywhere.
This strung-out romance finally came to a long-awaited head at the beginning of Season 5. By this point, Jim and Pam had already been in a relationship for some time. While the uncertainty of their relationship had ended, there was still more for fans to see. For many viewers, Jim and Pam belonged together, and obviously the show's producers felt the same. The episode where Jim finally proposes to Pam once and for all required some special effort (and a fair amount of money) to make it happen.
Jim's proposal scene cost $250,000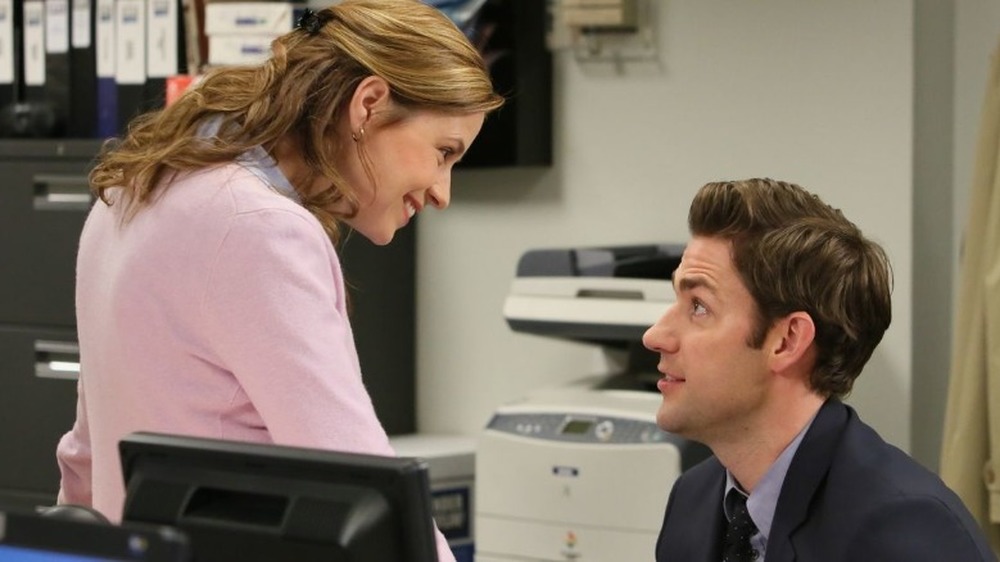 NBC
Jim famously proposes to Pam at an important location in their relationship, the gas station located exactly halfway between their houses. Though it wasn't Jim's first choice for the event in question, the atmosphere and location brought a romantic air to their engagement. However, it seems as though romance is expensive to manufacture. According to The Washington Post, the scene cost upward of $250,000.
This wasn't an intended expense on the part of the filmmakers, however. Even though it was an important scene in the lives of two major characters, the guys behind the scene weren't intent on splurging for it. They initially intended to film the scene at a real gas station, but the cost of filming there alone would have been over $100,000. Furthermore, they weren't able to use fake rain for the scene. With no other options, they decided to build a replica of the gas station themselves.
"It's the most expensive and elaborate shot we've ever done, but it's also sort of the highlight of five years of storytelling," executive producer Greg Daniels told The Washington Post.