The Cobra Kai Season 3 Character Who Could Become A Season 4 Villain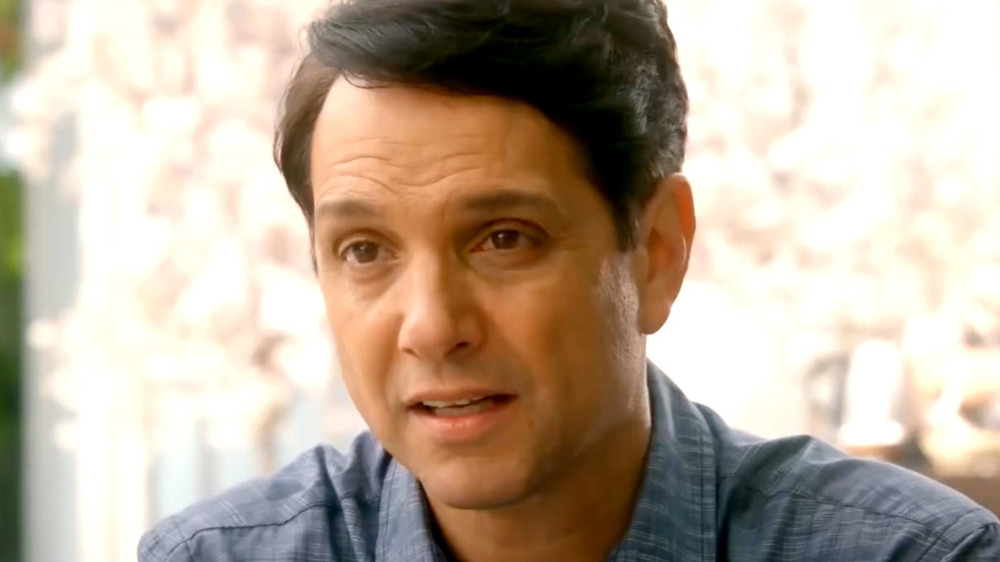 Netflix
Redemption never comes easily on the Netflix series Cobra Kai. The damage done through the mistakes of the past seem to radiate forward in time, repeating themselves over and over again. 
In the original The Karate Kid films, the rivalry between Daniel LaRusso (Ralph Macchio) and Johnny Lawrence (William Zabka) resonates not only with them, but also with the people around them. On Cobra Kai, we've seen a new generation learn the hard lessons of the past. Such is the plight of Johnny's surrogate son Miguel (Xolo Maridueña) and his actual son Robby (Tanner Buchanan). At first, there was a simple resentment between the two. Miguel got all the love and support Robby never did from his father, but that resentment grew until, at a school brawl at the end of season 2, Robby struck Miguel over a railing, causing Miguel to break his spine. The incident lands Robby in a juvenile detention center, where we follow him during season 3.
It's while he's in the center that Robby meets a character who might just be destined to turn up in Cobra Kai season 4 as the next major villain (not to be confused with the real villain) – Shawn Payne (Okea Eme-Akwari).
Robby and Shawn: enemies on the inside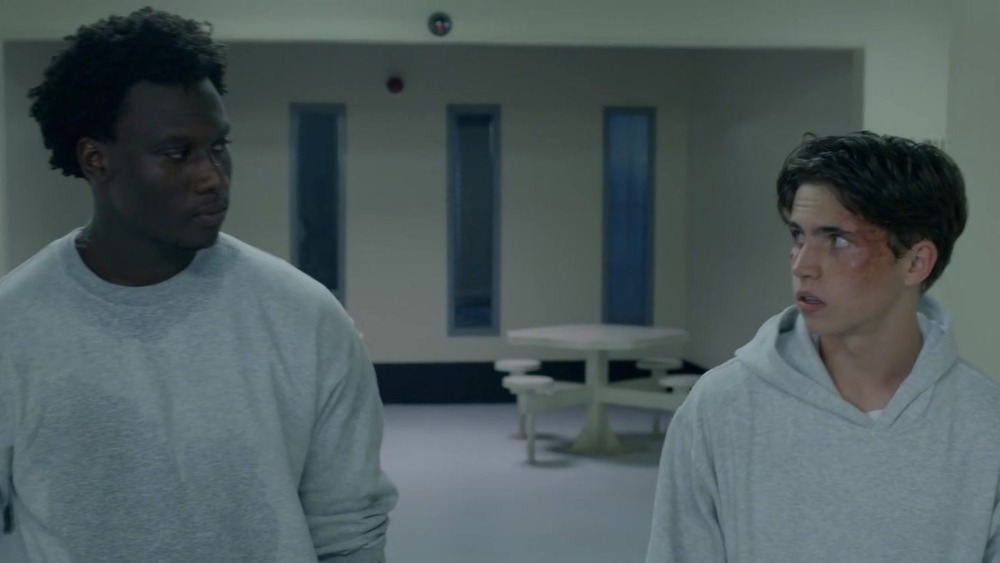 Netflix
If you're wondering who Shawn Payne is, that is perfectly understandable. A lot happens during the third season of Cobra Kai, especially with the return of both Kumiko (Tamlyn Tomita) and Chozen (Yuji Okumoto) from The Karate Kid Part II. Robby meets Shawn while Robby is in juvenile detention.
A quick refresher: Robby spends the beginning of the season on the run after crippling Miguel, and it's ultimately Daniel who finds Robby and turns him in to the police. Daniel's decision thoroughly alienates him from Robby. Similarly, Johnny's continued decision to favor helping Miguel over being there for Robby causes Robby to distrust his father, too. As a result, Robby feels completely isolated. It's during this especially dark time that Robby runs afoul of a group of young men in the detention center, which includes Shawn Payne. Robby sees Shawn beating up on some other poor kid, injects himself into the conflict, and unwittingly becomes Shawn's new ongoing victim.
Most of Robby's time on the inside is made worse by Shawn. However, something that's interesting to note is where their story ends before Robby gets sprung. In the final face-off between Robby and Shawn, Robby finally manages to beat Shawn in front of many of the other inmates. However, Shawn doesn't tell the guards what happened; he chooses not to snitch. In the end Shawn and Robby arrive at a begrudging mutual respect, but what would happen if the two met again on the outside?
Robby and Shawn: even greater enemies on the outside?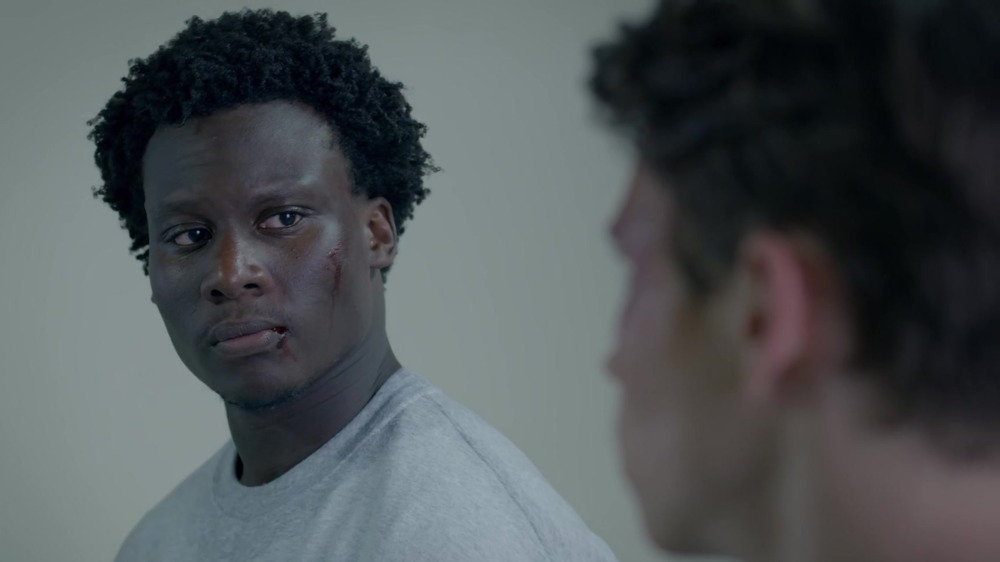 Netflix
The consequence of both Daniel and Johnny making poor choices with Robby is that the person who winds up actually being there for him is John Kreese. Season 3 of Cobra Kai ends with Robby joining Kreese's Cobra Kai dojo, and growing ever closer to the top student, Tori Nichols (Peyton List).
However, it's important to note that Cobra Kai has gone through a big roster change over the course of the season. Many of the original students were drawn toward Johnny and Daniel's new combined dojo as a result of Kreese's abusive mismanagement. To replace them, the new Cobra Kai has taken on students like Kyler (Joe Seo), who notably bullied Miguel way back in season 1.
If John Kreese is capable of bringing bullies into the dojo one time, then he's most certainly capable of doing it again — which is exactly where Shawn Payne might fit in. Keep in mind that while Shawn and Robby found a truce in juvenile detention, there's no guarantee it would last inside the Cobra Kai dojo. Kreese likes pitting his students against one another, and it wouldn't take much to reignite the spark of resentment between Shawn and Robbie.
If Shawn is anything like Tori, then he may become more dangerous than ever under Kreese's tutelage. It might not last forever, but we can be relatively certain that Shawn under Kreese's spell could easily become a powerful foe to Robby, Johnny, and Daniel in season 4.