The Gray Man - What We Know So Far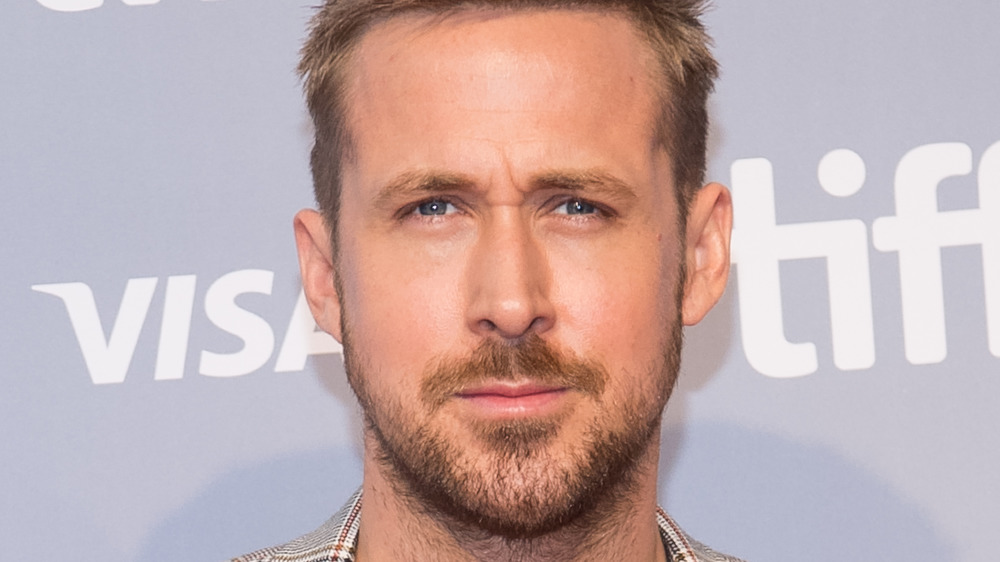 Emma Mcintyre/Getty Images
The hotly anticipated upcoming film, The Gray Man, is only garnering more hype as the star-studded cast continues to grow. 
Based on the debut novel of the same name by Mark Greaney, the film adaptation was first announced last July when Netflix acquired the rights to the action thriller. Deadline reported that this will be Netflix's biggest budget endeavor so far, and that the streamer has intentions to embark on a new franchise "with a James Bond level of scale and a budget upward of $200 million." The first film will be directed by Joe and Anthony Russo of Avengers: Endgame fame, with the former also writing the script.
Ryan Gosling and Chris Evans have been attached to star since the film's announcement. Back in July, Joe Russo said of their casting, "The intention is for it to be competitive with any theatrical, and the ability to do with Gosling and Evans is a dream for us. The idea is to create a franchise and build out a whole universe, with Ryan at the center of it."
Since then, more and more information has been coming out about the thriller. Here is a breakdown of what we know so far.
When will The Gray Man be released?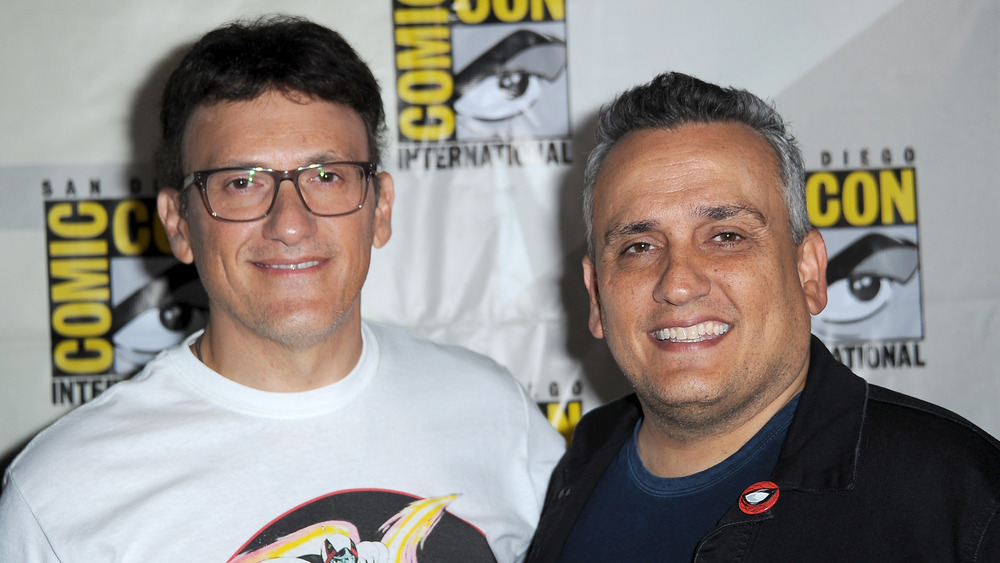 Albert L. Ortega/Getty Images
As of now, there's no official release date for The Gray Man. Back when the film was announced, Joe Russo told Deadline that they planned on beginning filming by late fall (of last year) or early spring (of this year).
This past December, Joe Russo gave an update to Collider about their filming plans. He explained, "We start shooting at the end of January here in Los Angeles, and then we have some work overseas in Europe after that in the spring." However, in what we can assume is yet another COVID-related entertainment delay, the January production commencement didn't happen. As of now, the film is set to start filming in mid March (via Deadline).
We do know from the Collider interview that the scope of filming locations is quite wide. Russo explained, "This is a big, global spy thriller. Its intent is, it's gonna hit a lot of different locations, and we're still gonna film in those locations. So we're excited about that because it's really important to the storytelling that we visit these different locations."
Who will be in The Gray Man?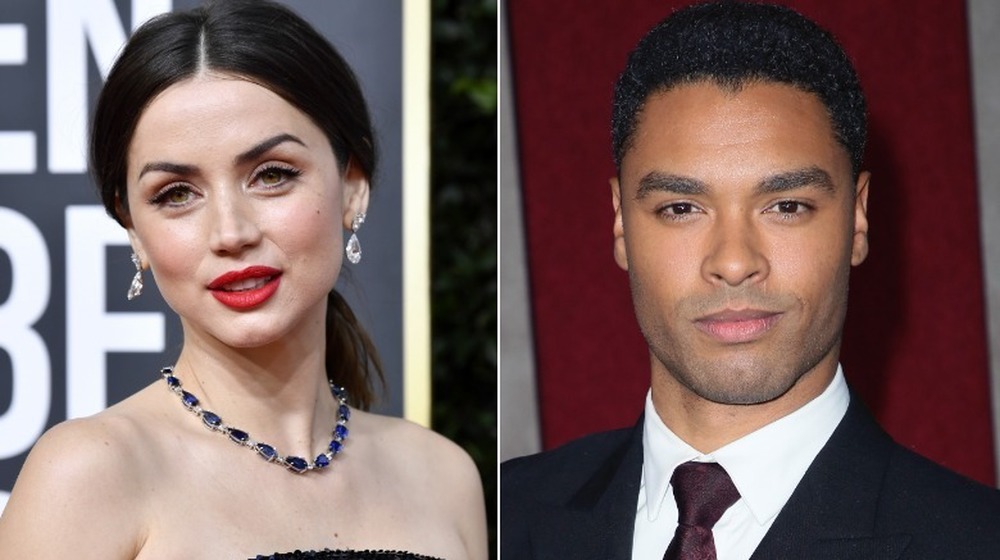 Frazer Harrison/Getty Images, Jamie McCarthy/Getty Images
The cast has only grown larger and more star-studded since its initial announcement. As we already know, it will star Ryan Gosling in the main role as former CIA operative Court Gentry who, after leaving the CIA, begins working as a freelance assassin. He's known as the Gray Man because of his ability to complete a job discreetly. Chris Evans will play the story's villain, Lloyd Hansen.
In December of last year, we found out in an updated report from Deadline that Ana De Armas — of recent Knives Out fame — has joined the project. The cast soon expanded to include Jessica Henwick (Game of Thrones and Star Wars: The Force Awakens) and Wagner Moura (Narcos), Kollywood star Dhanush, and Once Upon a Time in Hollywood scene-stealer Julia Butters.
And in the final casting update from Deadline, three more familiar faces were added to the thriller's roster: Bridgerton star Regé-Jean Page, veteran Hollywood actor Billy Bob Thorton, and Alfre Woodard.
What is The Gray Man about?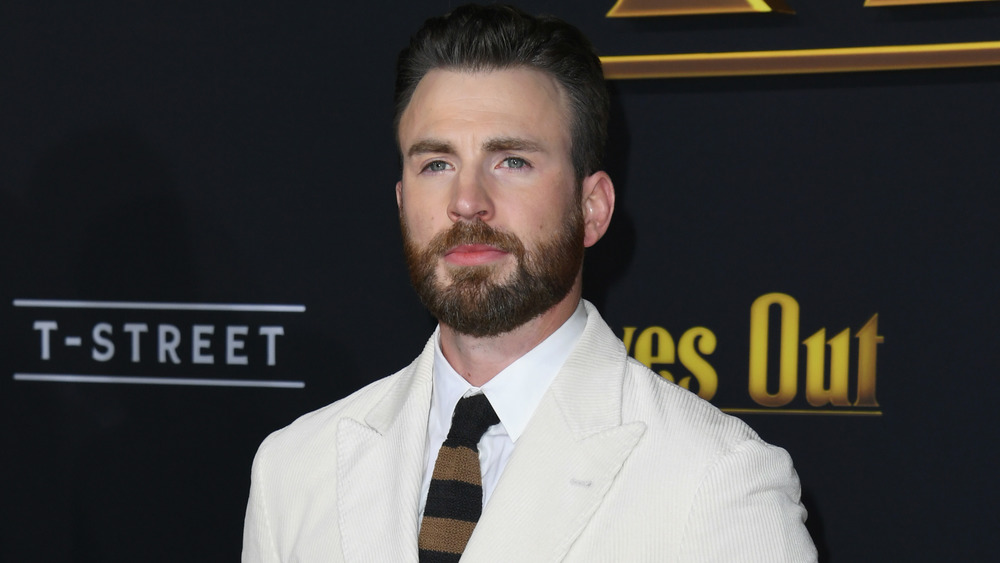 Jon Kopaloff/Getty Images
Based on Greaney's novel, The Gray Man will follow Court Gentry (Rosling) as he travels the globe, running for his life, hunted down by Lloyd Hansen (Evans), the agent assigned to track Gentry down.
Elaborating on the premise at the time of the initial announcement, Joe Russo told Deadline, "The movie is a real mano a mano between those two great actors who represent two different versions of the CIA, in what it can be, and what it can do. For those who were fans of Captain America: Winter Soldier, this is us moving into that territory in more of a real-world setting. That's what this movie really means for us."
Additionally, because there are plans to make this into a franchise, this first film will not be all conclusive. Russo in his Collider interview said, "What we're doing on Gray Man that's different [is] ... we're not gonna answer every question in the first movie ... So you're gonna finish the movie, [and] have a complete story, but you're still gonna have questions about the wider universe." He added that the ambiguous ending will be more like "a chapter in a book" rather than the end of the novel, sure to leave viewers wanting more.