How Rick And Morty's Scary Terry Voice Actor Really Feels About The Character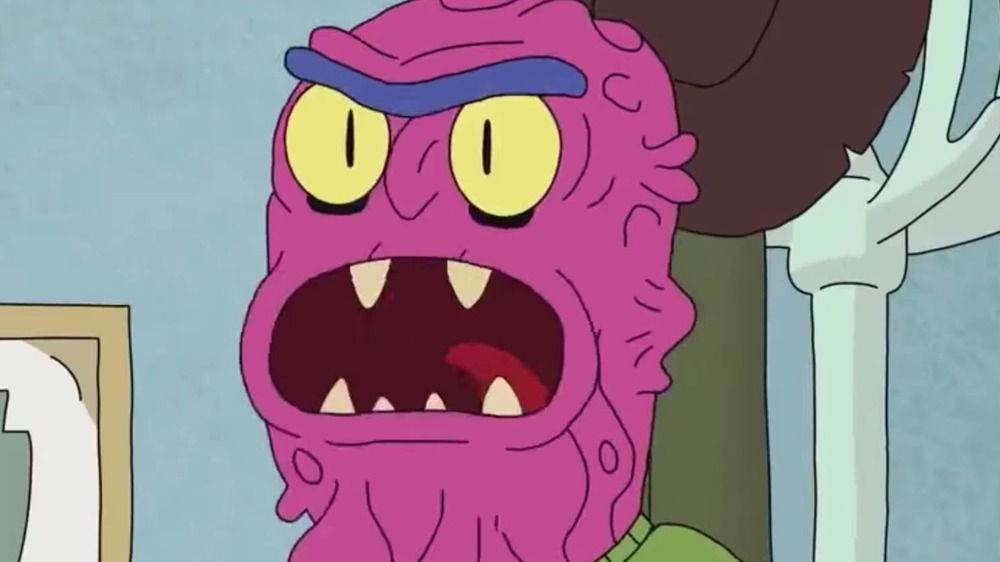 Adult Swim
Rick and Morty is a show that knows not to overstay its welcome. With each new season, Rick and Morty provides audiences about ten episodes of fun, then the show goes back into the ether as fans wait for years for its return. This allows for consistently solid seasons that don't have any filler — a perfect balance of wacky sci-fi adventures and serialization to satisfy every fan out there. 
This same principle can also be applied to how Rick and Morty utilizes its secondary characters. Some of the most popular cast members throughout the show's run thus far, such as Rick's hivemind ex-lover Unity and the Vindicators' least-cool member Noob-Noob, have only shown up in a single episode. Even the likes of Mr. Meeseeks and Birdperson only appear occasionally, but when they do stop by to help Rick in his hijinks, it's always a memorable time. 
Still, it's wild how iconic these incredibly minor characters have become. You can't say that about one-off characters from many other TV series. The intense popularity of such characters can take their respective voice actors by surprise, and this certainly was the case for Jess Harnell, who voiced Scary Terry back in Rick and Morty season 1. 
The fandom around Scary Terry freaked Jess Harnell out a little bit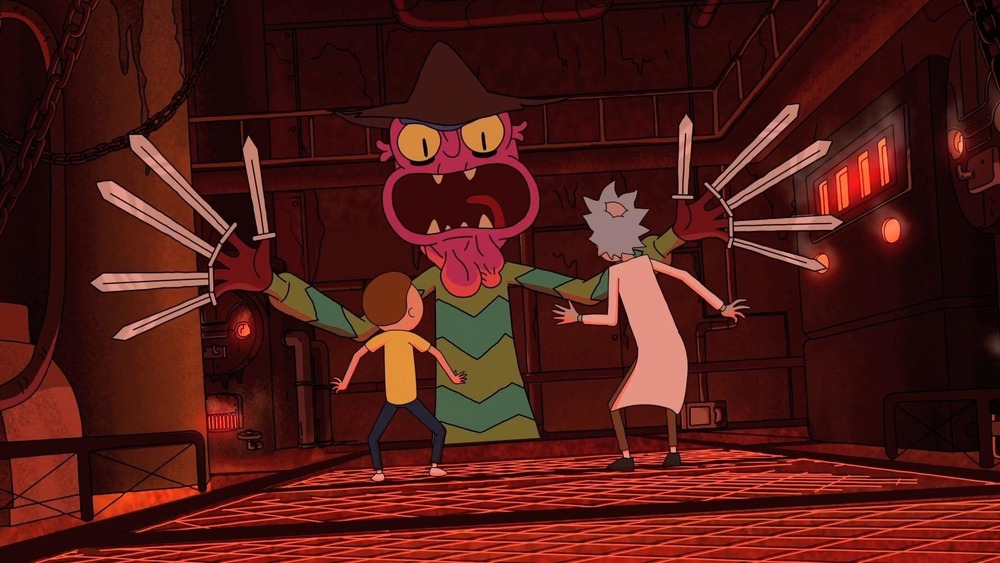 Adult Swim
Harnell is a voice-acting legend, having provided the voice for characters like Wakko Warner in Animaniacs, Ironhide in the most recent Transformers movies (and their accompanying theme park ride), and Crash Bandicoot throughout his video game series from 2005 to 2019. That's barely scratching the surface of Harnell's extensive résumé, but in an interview with CBR, he revealed that the one character that's surprised him in terms of fan enthusiasm is Scary Terry from Rick and Morty. 
Considering Scary Terry was a season 1 character, Harnell had no way of knowing what a cultural behemoth this weird cartoon series would become — let alone how popular a minor character who ends every sentence with a swear word would prove to be.
"I did it. I forgot about it. Scary Terry's got like six Funko Pop figurines, T-shirts, all kinds of talking toys and it's like, 'Man, I did that thing in 20 minutes, and it turned into this iconic little character.' So you just never know," Harnell told CBR.
As an artist, Harnell seems to simply appreciate creating something people love other creating something that might become a pop-culture phenomenon: "I'm just happy that anything I did is remembered and remembered fondly, even if it's me calling somebody a b****."
The proof is in the pudding, as Harnell went on to mention, "I sign almost as much Scary Terry stuff as I do of any of my other major characters, like Wakko or Crash Bandicoot or the Transformers or whatever. One episode, like ten lines, and that was it, and it's turned into all this." 
If Scary Terry ever makes a return to Rick and Morty, it sounds like Harnell would be up for returning — but considering Rick's disdain for Inception, it may be a while before he and Morty go into dream worlds again.